Adam Bethon
Deputy Chief Financial Officer and Managing Director, Department of Administration and Finance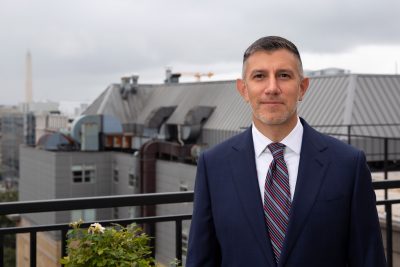 Adam Bethon is MCC's Deputy Chief Financial Officer and oversees the agency's financial management activities including establishing effective financial management policies and internal control procedures; leading accounting operations and corporate planning and budget functions; ensuring adequate systems are in place to produce useful, reliable, and timely financial information; developing useful financial analysis and performance reports; and overseeing MCC's Integrated Planning, Budgeting, and Execution (IPBE) framework to formulate and support the management of resources.
Mr. Bethon joined MCC in 2016 serving as Budget Officer and led the agency's financial planning and analysis through the development and implementation of a new IPBE framework enabling agency leadership to have increased oversight of resource management through a transparent and integrated budget process in order to make strategic decisions.
Mr. Bethon previously worked for NASA as a senior advisor to Office of the Chief Financial Officer leadership and as a Branch Chief responsible for managing agency management services and headquarters support offices funds. Additionally, Mr. Bethon brings extensive foreign assistance- financial management experience having worked in a multitude of budget and financial system positions for more than 10 years at the Peace Corps. He has private sector experience in planning, budgeting, and accounting positions in the hospitality, telecommunications, and distribution industries and holds a B.S. in accounting from the University of Maryland, College Park.
Topics
Contracts & Grants Management