Douglas Fairfield
Managing Director, Domestic and International Security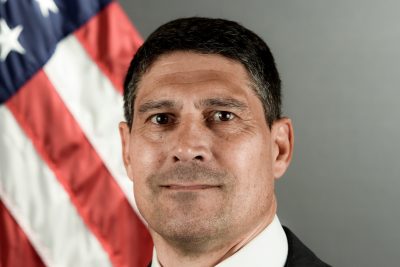 Doug Fairfield is Managing Director, Domestic and International Security and is responsible for Millennium Challenge Corporation's domestic and international security programs. 
Mr. Fairfield has extensive executive-level experience leading and managing global and domestic security operations, financial management, strategy, human capital development, information security, and science/technology solutions in the international development and defense sectors. He is also an active proponent of strengthening U.S. interagency coordination and capacity.
Prior to joining MCC, Mr. Fairfield served in a variety of senior U.S. Marine Corps billets, including the Chief of Staff and Operations Director for Marine Corps Forces Command that led over 55,000 people and managed the process that deployed Marines worldwide; Chief of Staff for Marine Corps Forces Africa that provided oversight and direction for Marine Corps activities on the African continent; and Commanding Officer of the Marine Corps Embassy Security Group where he led the Marine Security Guard (MSG) program that provided security to 150 diplomatic facilities in 130 countries. He also has extensive experience conducting training, exercises, and capacity building activities worldwide, especially in Africa, Europe, Latin America, and the Caribbean.
Mr. Fairfield holds a M.S. degree in Management from the Naval Postgraduate School and a B.S. degree in Mechanical Engineering from North Carolina State University. He also previously served as a National Security Fellow at Harvard University's Kennedy School of Government and a Seminar XXI Fellow in Foreign Politics, International Relations and National Interest with the Massachusetts Institute of Technology.
Regions
Africa
Europe, Asia and the Pacific
Latin America
Topics
Aid Effectiveness
Policy & Evaluation
Countries
Benin
Burkina Faso
Côte d'Ivoire
El Salvador
Ethiopia
Georgia
Ghana
Guatemala
Kenya
Kosovo
Lesotho
Liberia
Malawi
Mongolia
Morocco
Mozambique
Nepal
Niger
Senegal
Sierra Leone
Solomon Islands
Sri Lanka
The Gambia
Timor-Leste
Togo
Tunisia