Lori Giblin
Chief Risk Officer, Administration and Finance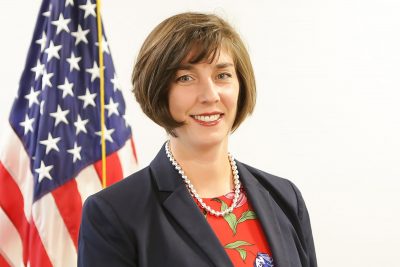 Lori Giblin serves as the Chief Risk Officer for the U.S. government's Millennium Challenge Corporation (MCC). Ms. Giblin joined MCC in August 2020 with 25 years of federal and state government experience in community development, internal controls assessment, enterprise risk management, and program operations. In her current role, she oversees the implementation and maturation of the agency's entire suite of OMB Circular A-123 (internal assessment) programs including internal controls over reporting, improper payments, purchase card risk review, IT security assessment and notably the agency's Enterprise Risk Management (ERM) program.
Prior to Ms. Giblin's tenure at MCC, she served as the Chief for Risk Management and Internal Controls at the U.S. Office of Personnel Management (OPM) and served as the U.S. Corporation for National and Community Service's (CNCS) first Chief Risk Officer. Ms. Giblin is very active in the Federal ERM Community of Practice and served in numerous capacities supporting the 2016 revision to OMB Circular A-123 and the ERM Playbook.
In additional to her roles in ERM, Ms. Giblin's Federal experience also includes program management and leadership positions in the U.S. Department of Housing and Urban Development's Empowerment Zone Initiative, the General Services Administration's Office of Community Planning, and the Department of Treasury's Community Development Financial Institutions Fund.
Ms. Giblin earned her master's degree in public administration from Arizona State University and is an active member of both the Association of Government Accountants (AGA) and the Association of Federal Enterprise Risk Management (AFERM).