Heather Hanson
Managing Director, Infrastructure, Environment and Private Sector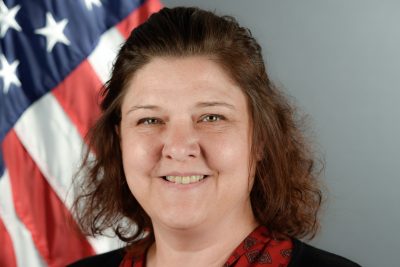 As Managing Director for the Infrastructure, Environment and Private Sector (IEPS) division within the Department of Compact Operations (DCO), Heather Hanson oversees and supports the work of five MCC technical practice units: Energy; Water and Sanitation; Transportation and Vertical Structures; Finance, Investment and Trade; and Environmental and Social Performance. The IEPS team is responsible for the development and implementation oversight of MCC's infrastructure investments, leveraging private sector involvement, and upholding environmental and social performance standards. Prior to this role, Dr. Hanson served as Managing Director for Portfolio Administration in the DCO Front Office for two years, and as Senior Policy Advisor to the Vice President of the Department of Policy and Evaluation for two years.
Dr. Hanson brings more than 20 years of policy and program experience in international development to her role. Prior to joining MCC, she served as Vice President for Policy at World Food Program USA, and as Director of Policy and Advocacy for Mercy Corps. Dr. Hanson also worked for five years on human rights issues in Colombia. She has served as a consultant to the World Bank and the Ford Foundation.
Heather holds a Ph.D. in Sociology from the University of California, and a Master of Arts in International Development and Social Change from Clark University. She is fluent in Spanish.
Topics
Environmental & Social Performance
Infrastructure
Sectors
Roads and Transportation Infrastructure