Caroline T. Nguyen
Managing Director, Europe, Asia, Pacific, and Latin America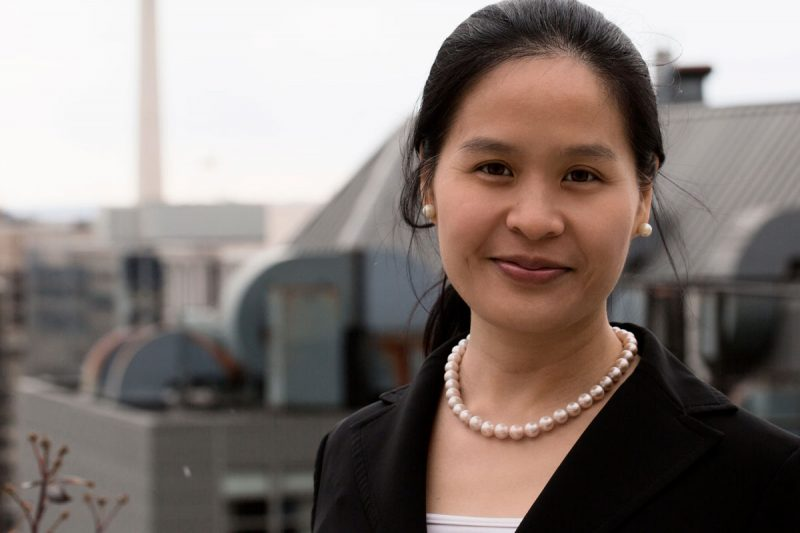 Caroline T. Nguyen serves as Managing Director for Europe, Asia, Pacific, and Latin America (EAPLA) programs, overseeing the agency's roughly $2 billion portfolio of infrastructure and related programs, including climate-related investments, in that geographic region.
Ms. Nguyen returned to MCC in 2023 after leading climate initiatives at the White House as Director for Clean Energy and Global Public Sector Partnerships. Before first joining MCC in 2016, Ms. Nguyen worked with McKinsey & Company in Southeast Asia, where she advised governments and companies on topics related to infrastructure, education and economic regulation across the region. From 2011-2013, Ms. Nguyen was Counselor to the Assistant Attorney General in the Office of Legal Policy at the U.S. Department of Justice, where she advised on and negotiated policy proposals relating to national security and criminal law matters and worked with the White House on federal judicial nominations. Earlier in her career, she practiced law as a litigator at WilmerHale in Washington D.C.
Ms. Nguyen holds a Bachelor of Arts in Social Studies, magna cum laude, from Harvard College, a Master of Public Affairs from Princeton University's School of Public and International Affairs, and a Juris Doctor from Columbia Law School, where she was a Harlan Fiske Stone Scholar and a member of the Law Review. She is fluent in English, is a native speaker of German, and is proficient in Vietnamese. Ms. Nguyen is married and has two children, Felix and Fiona.