Dan Petrie
Deputy Chief of Staff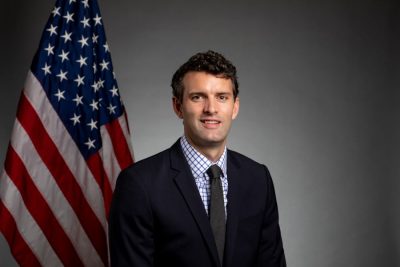 As Deputy Chief of Staff with Millennium Challenge Corporation, Dan Petrie serves as an advisor in the Office of the Chief Executive Officer, providing guidance and leadership on strategy and policy matters; and helping to oversee daily operation of the agency.
Mr. Petrie joined MCC in 2016 and has served in multiple roles. From January 2021 to March 2022, Mr. Petrie was Acting Chief of Staff, providing counsel to MCC leadership and ensuring continuity of agency operations. Prior to this time in the Office of the CEO, Mr. Petrie oversaw MCC's engagements with Capitol Hill and developed and implemented legislative strategies in support of MCC's mission and work across the globe. In 2018, he helped secure passage of the AGOA and MCA Modernization Act, facilitating MCC's ability to make cross-border investments and codifying additional improvements to agency operations.
Earlier in his career, Mr. Petrie worked for Habitat for Humanity International where he served as the Director of Global Affairs and Advocacy. At Habitat, he managed the organization's interests in U.S. foreign assistance, interfaced with donors, NGOs and the United Nations and helped build and launch the organization's first global advocacy campaign.
Mr. Petrie received his B.A. from Brown University and resides in Washington, D.C. with his wife and two young sons.
Topics
NGO Consultations
Policy & Evaluation
Countries
Burkina Faso
Côte d'Ivoire
Ghana