Jason A. Small
Managing Director, Africa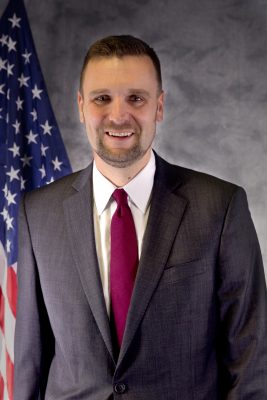 As Managing Director for Africa, Jason Small oversees a multi-country Africa portfolio in the Millennium Challenge Corporation's Department of Compact Operations. Among his achievements, he managed MCC's development of the Côte d'Ivoire Compact and successful implementation of the Malawi and Zambia Compacts. Prior to joining MCC, Mr. Small led and managed a team responsible for developing U.S. foreign policy in 16 West African countries at the U.S. Department of State. During his tenure, he coordinated the Department of State's initial response to the Ebola virus outbreak, initiated an organizational assessment of the Bureau of African Affairs, organized the U.S. government response to the terrorist kidnapping of 200 schoolgirls in Nigeria, and managed diplomatic responses to a multiplicity of political and security crises, notably in Mali and Côte d'Ivoire.
Earlier in his career at the Department of State, Mr. Small managed a team that coordinated and implemented interagency policies and programs throughout north and south Sudan. He participated in the peace talks that led to the Comprehensive Peace Agreement that ended decades of civil war and established an independent South Sudan, and coordinated diplomatic efforts to halt the Darfur genocide in part through the deployment of an African Union peacekeeping mission. Between these assignments, Mr. Small served as a Brookings Institute Legis Fellow on the staff of the State, Foreign Operations and Related Programs subcommittee of Committee on Appropriations of the U.S. House of Representatives.
Mr. Small has an MPP from Harvard's John F. Kennedy School of Government and a B.A. from Mount Vernon Nazarene University. He is married with two children.
Countries
Ghana
Lesotho
Liberia
Malawi
Zambia
Tunisia
Cabo Verde
Côte d'Ivoire
Morocco