A safe crossing
October 31, 2012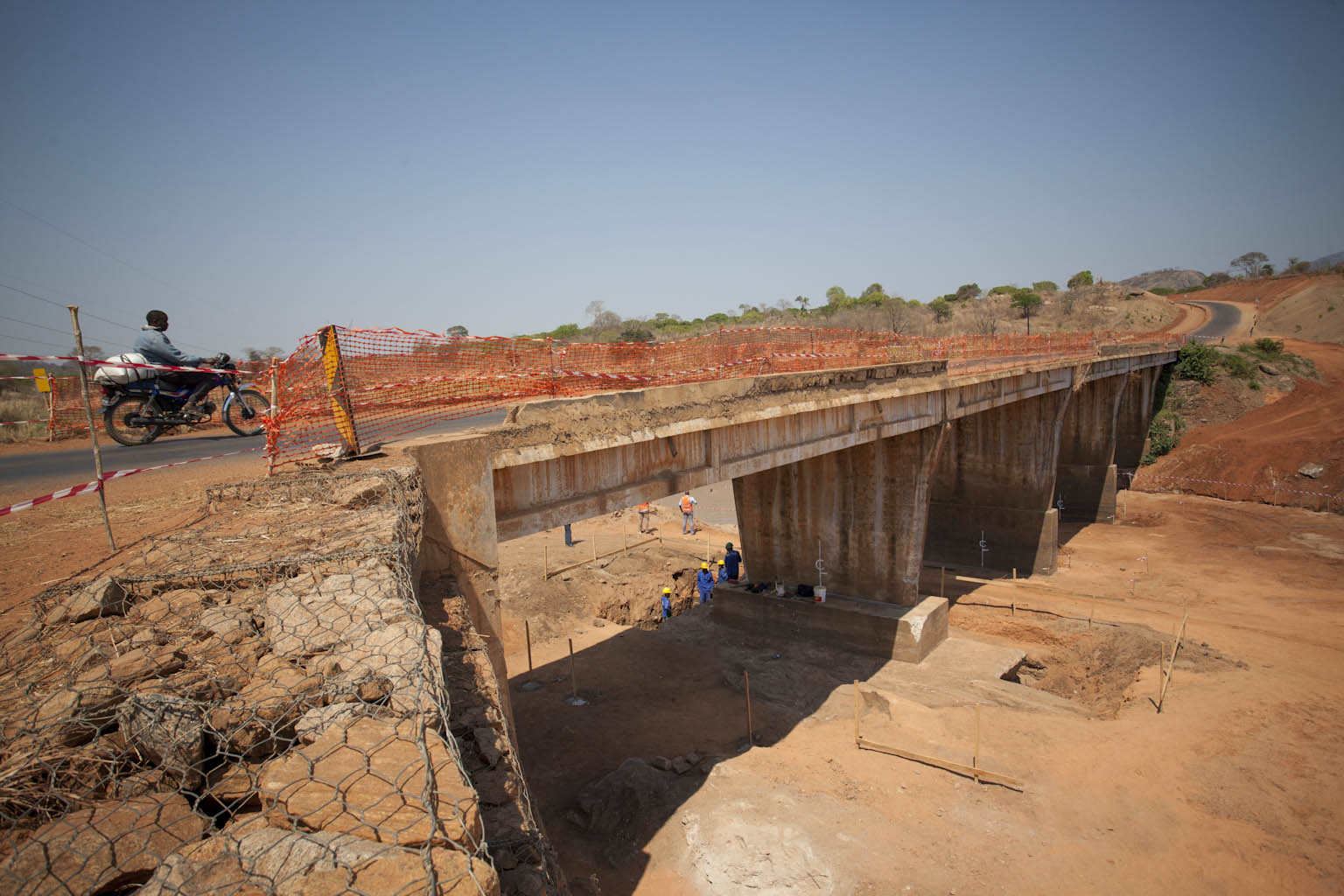 Photojournalist Jake Lyell and I were in Mozambique last week to speak with project beneficiaries and record the story of MCC's impact from their perspective.
It's always important to remember that our work impacts different people in different ways, and it is always a pleasant surprise when beneficiaries point out additional benefits from MCC compacts. Today offered a prime example: One of our first stops was at a bridge along the north-south N1 Highway, which MCC is improving as part of the $176 million Rehabilitation and Construction of Roads Project.
From an economic perspective, the reason MCC is expanding this particular bridge—which crosses the Meluli River in Nampula province—is to increase access to markets and reduce transportation costs, all with the ultimate goal of creating economic growth. I spoke with several beneficiaries, and the potential economic benefits are embraced by many Mozambicans living or working near the road, each looking forward to the opportunity it will bring.
Many beneficiaries had a different perspective and wanted to speak about another aspect: safety.
The bridge, like most along this stretch of road, was built in the 1960s. Its structure is sound, but some of the side barriers have crumbled away and it no longer meets modern safety standards. Earlier this year, a minibus carrying about 20 people at night ran off the side of the bridge and plunged into the riverbed below.  This tragic accident is part of a global epidemic of 1.3M deaths and untold disabilities caused by road accidents. 
MCC-funded work has since begun on widening the bridge which will eventually have two full lanes of traffic and safety barriers on the sides. The road, including six bridges, are designed to meet the Southern African Development Community design and safety standards.  In Mozambique, as in many of MCC's partner countries, national roads not only serve vehicular traffic but are also important bicycle and pedestrian thoroughfares. MCC places a premium on increasing both vehicle and pedestrian safety.
I heard the story of the minibus crash several times before we arrived, and one contractor working on site on Tuesday assured me of one thing: "The bridge," he said in Portuguese, "will be safe. We are helping make it safe."