On International Women's Day 2022, Let's #BreakTheBias Through Data & Digital Skills
March 3, 2022
Agnieszka Rawa, Managing Director, Data Collaboratives for Local Impact
Jennifer Windsor, Global Practice Leader and Senior Director (PLSD) for Gender and Social Inclusion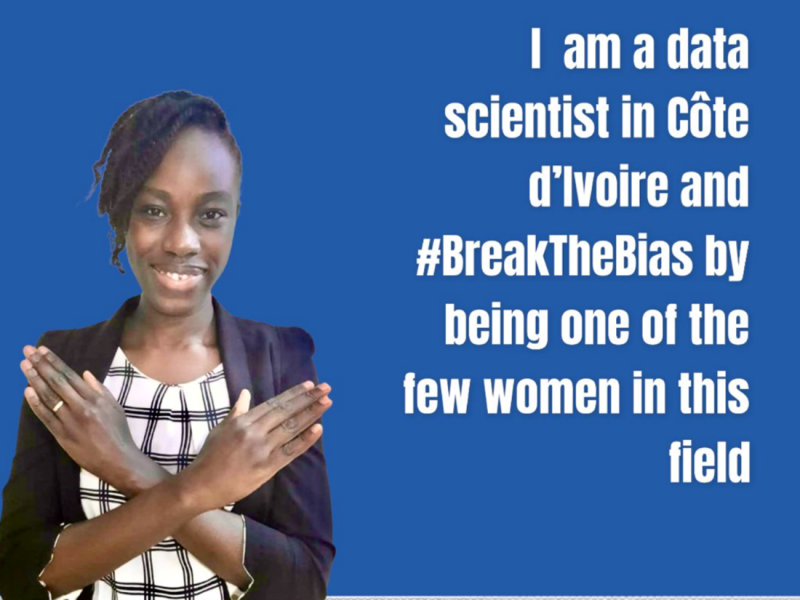 In the modern economy, data is the raw material of business decisions—shaping products, services, and goods. Unfortunately, women-led and -owned enterprises (W-SMEs) are being left behind, especially in Sub-Saharan Africa where women are 37 percent less likely to access the Internet, and those that are connected are at least 4 times less likely to have the data and digital skills they need to succeed in an increasingly global digital economy.
To help break this bias, in March MCC will launch the Women's Data Lab and Network (WDLN) in Côte d'Ivoire. Local partners and Microsoft4Afrika will work with W-SMEs to build the digital and data skills necessary to grow and scale their businesses. WDLN—funded by MCC and USAID's global fund on gender equity and equality—represents a first-of-its-kind program that will support W-SMEs to build data skills and digital literacy, bringing meaningful results for business performance, technology enablement, job creation and global competitiveness. WDLN W-SMEs will also participate in Microsoft's 4Afrika SME-focused program, which provides a suite of tested and locally relevant trainings, tools, knowledge, resources, and solutions that together build fundamental business and digital skills and enhance the growth of W-SMEs.
The WDLN idea was sparked by MCC's earlier work on data and digital skills through its Data Collaborative for Local Impact (DCLI) program and its design derived from data-driven insights.
In September 2018, 250 W-SMEs from across Côte d'Ivoire attended the Jeune Afrique Les Heroines Conference. Mirabelle Assogba and Victoria Sedegan, two Ivorian data scientists trained through MCC's DCLI program, organized a workshop on "Using data to improve decision-making." Mirabelle and Victoria were already breaking new ground as Ivorian women with skills that are in high demand. From this workshop they learned how useful data and digital tools are to W-SMEs. Within weeks of the session, participants reported that the data cleaning and Excel analytics skills had already saved them hours of busy work, enabling them to better balance their businesses with other responsibilities. They were more aware of their data needs, could more quickly identify their most profitable sales or clients, track their costs, target new business, and were generally more confident about their business decisions.
At the same time, MCC witnessed the results of the Data4Her program led by the Tanzania Data Lab, which trained a total of 272 W-SMEs from 7 councils in Tanzania. The women learned how to keep business transaction records, analyze and expand their markets, and better access financial products.  Using these skills, 72 percent of participants reported at least a 50 percent increase in income.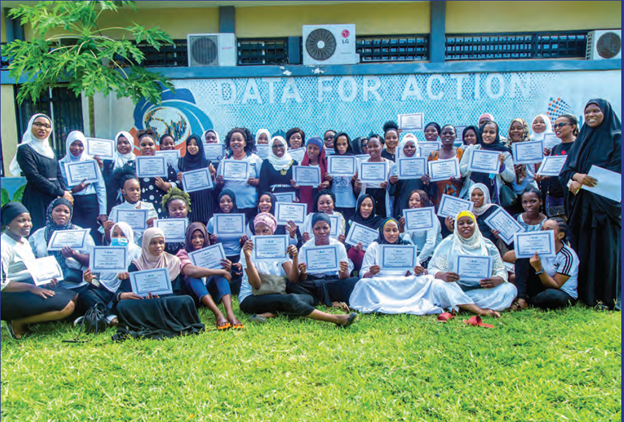 In 2021, MCC contracted Development Gateway to complete a survey of nearly 800 W-SMEs to better understand their information, data, and digital technology needs. The study confirmed that access to business, market, and other types of information—and the ability to process and understand it—would enable W-SMEs to better reach their customers; and that access to financial resources continues to be a major constraint for W-SMEs.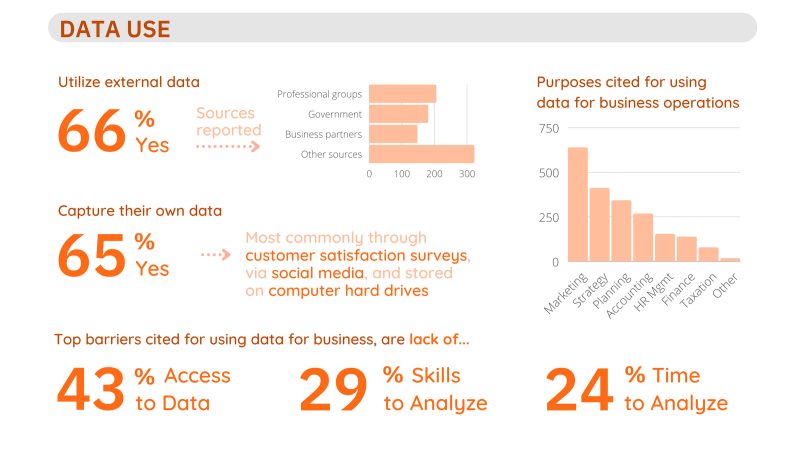 From the study's insights and through consultation with in-country partners, WDLN emerged and will develop a new generation of data-enabled W-SMEs in Côte d'Ivoire—which will build wealth and make their communities prosper.