Empowering women by strengthening partnerships
March 6, 2015
Monica Tejada, Associate Director, Gender and Social Inclusion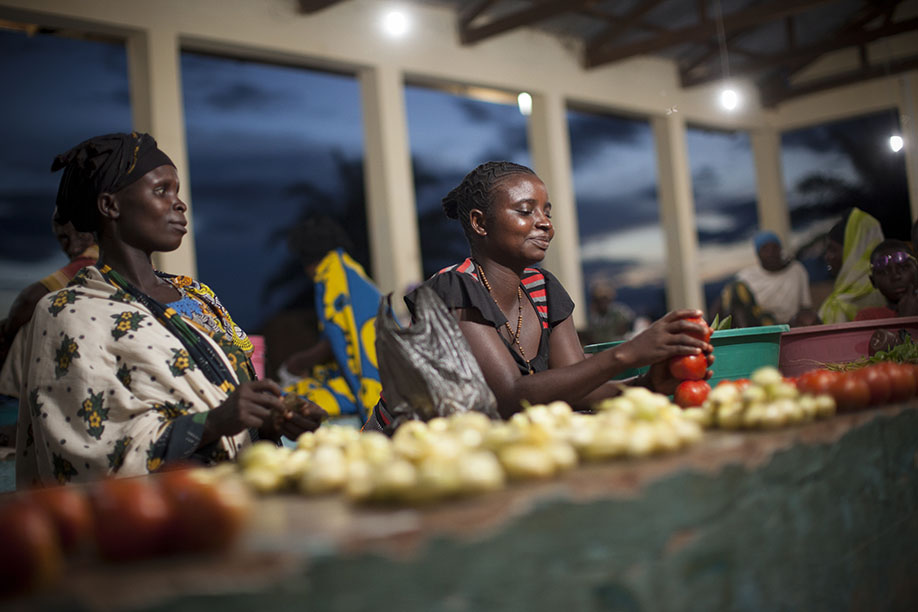 The Millennium Challenge Corporation marks International Women's Day this year by not only recognizing the programmatic work we conduct with our partner countries to advance gender equality and social inclusion, but also celebrating strategic collaborations and partnerships.
Over the years, MCC has been at the forefront of promoting gender equality to reduce poverty and promote economic growth. Our commitment is reflected throughout our work integrating gender in multiple sectors including energy, education, infrastructure, agriculture, and water and sanitation.  As an institution committed to women's empowerment, MCC also partners with other important efforts to further advance gender equality.
CHARGE Initiative. MCC recently joined forces with the Clinton Foundation, Brookings Institution, NGOs, private sector businesses and other donors around the world in the CHARGE Initiative, which stands for Collaborative for Harnessing Ambition and Resources for Girls' Education. This five-year partnership aims to improve learning and leadership opportunities for young women and girls worldwide and reinforces MCC's leadership in gender integration and education, and provides us the opportunity to share our experiences and expertise with others. As part of our partnership, MCC has committed to more deeply pursue and track outcomes that reflect the 'second generation' education goals, through our programs in El Salvador and Georgia.
Data2X. MCC supports the U.S. Government's Data2X partnership to improve availability and use of sex-disaggregated data, and demonstrate how better data on the status of women and girls can guide policy, leverage investments, and inform global development agendas. Through this collaboration, MCC expects to make all of its gender data public by the end of this year and systematically improve future sex-disaggregated data. MCC is also collaborating with Data2X, the United Nations Development Program and the William and Flora Hewlett Foundation to recommend ways to better integrate sex-disaggregated data into the reporting standards for the International Aid Transparency Initiative (IATI).
PEPFAR. MCC's $21.5 million partnership with the U.S. President's Emergency Plan for Aids Relief (PEPFAR) supports the creation of up to three local data hubs to advance Country Health Partnerships (CHPs). The intent of the local data hubs is to drive evidence-based decision-making through multi-stakeholder engagement around the availability, accessibility and analysis of data, beginning with a focus on gender, health, economic strengthening and their nexus. MCC will provide support for capacity-building for consolidation and strategic use of sex-disaggregated data sets to better inform and tailor the HIV/AIDS response in partner countries.
Power Africa. MCC also brings its gender expertise to Power Africa, a partnership among the U.S. and African governments, the private sector, and other partners in sub-Saharan Africa aimed at increasing the number of people with access to power. MCC plays a critical role by developing compacts with three of the initiative's six focus countries: Ghana, Liberia and Tanzania. Furthermore, MCC is taking the lead with gender integration by co-hosting a Power Africa Gender Working Group whose goal is to promote gender integration into Power Africa's efforts. The working group shares information, success stories, lessons learned, and best practices; develops necessary tools for Power Africa partners; and collectively advocates for gender inclusion in Power Africa policy and programs.
These collaborations reflect MCC's commitment to helping set the conditions for economic growth by empowering women and girls worldwide. It is through MCC's programmatic work in its partner countries, and the shared values that these collaborations represent, that MCC can promote the steady advancement of gender equality and social inclusion across all sectors. By working together, we increase opportunities together and we strengthen MCC's mission to reduce poverty through economic growth.