Spreading the message
March 17, 2014
Maisa Tawil
Alex Russin, MCC Resident Country Director, Jordan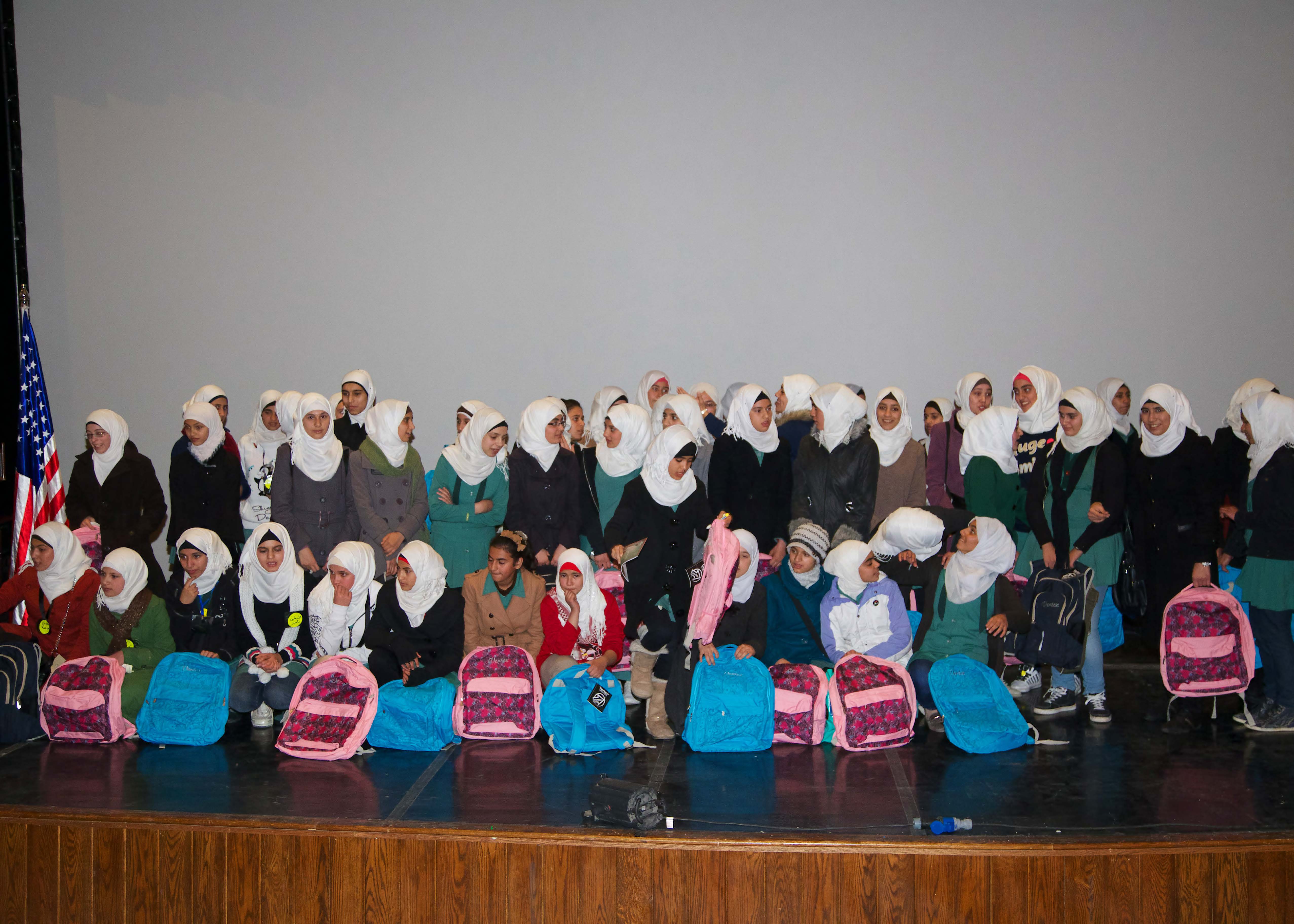 How do you help promote safety and awareness when you are building hundreds of miles of new pipelines through dense urban areas? We decided to educate and involve dozens of local students and ask them to talk about what they learned with their parents, schools and the community.
MCC and MCA-Jordan, the local organization implementing the country's five-year, $275 million compact, recently hosted a community outreach event to discuss the upcoming improvements to the country's water and wastewater treatment systems. We spoke with about 100 teenage girls from Zarqa Governorate whose families will soon benefit from MCC's investments.
MCC is funding the construction of almost 500 miles of new drinking water pipes and more than 100 miles of new wastewater pipes to improve water-use efficiency in one of the world's driest countries. Speakers discussed the water crisis in Jordan and MCC's approach to address these challenges—including the role of women, measures to protect the environment and health and safety concerns. 
Following the presentation, the girls were appointed junior ambassadors of the compact to talk about MCC investments in Jordan. Each girl received a backpack filled with educational materials about MCC and MCA-Jordan. Our request to them was simple: Be aware of the construction in your neighborhood, share safety tips with your family—and go spread the good news about what MCC and MCA-Jordan are  doing in your community.