Recognizing a promising partnership
March 21, 2013
Alex Russin, MCC Resident Country Director, Jordan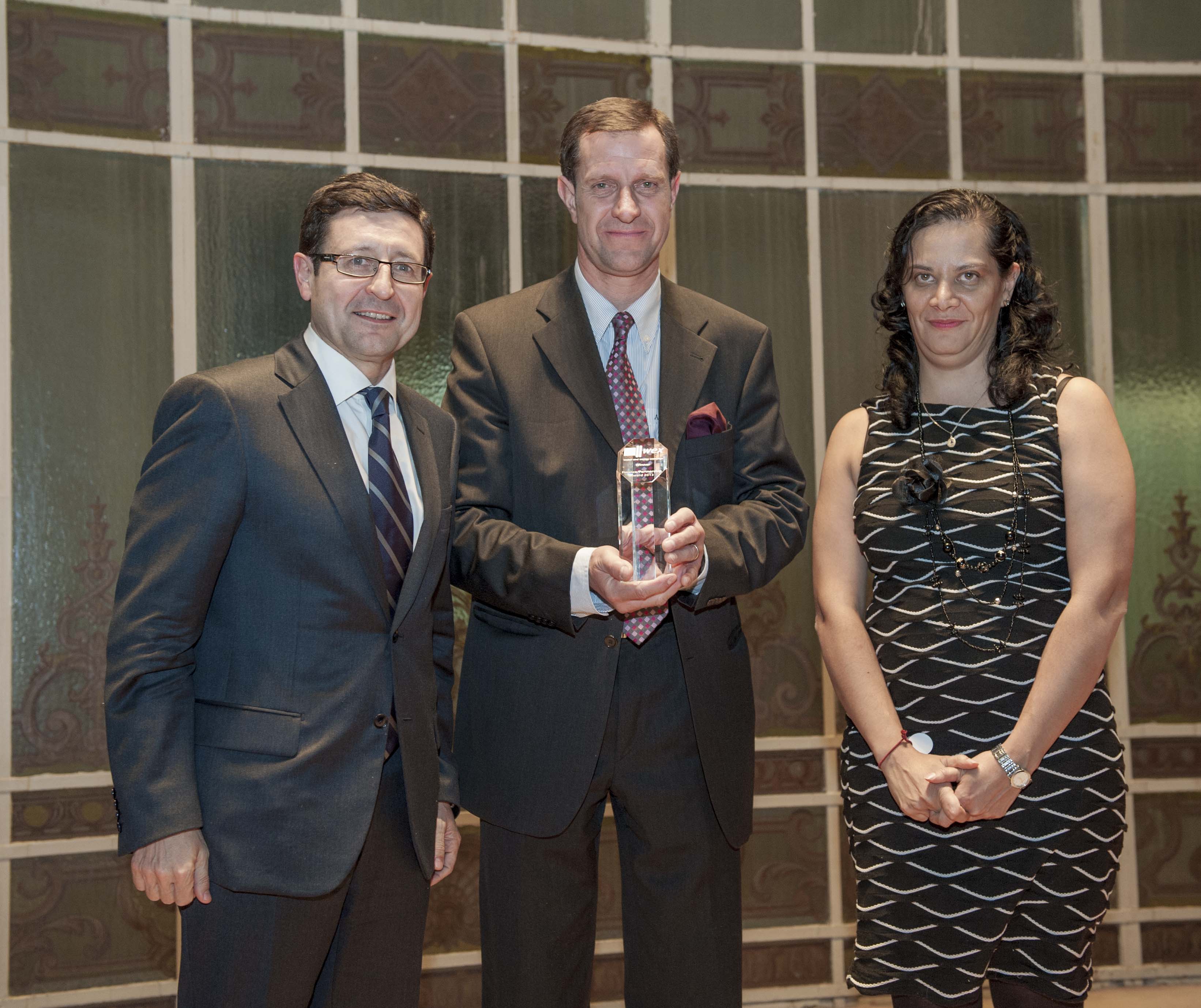 How does the Millennium Challenge Corporation more than double the value of its investment while helping to ensure years of sustainability? Work closely with government and the private sector through innovative financing as showcased with the successful 2012 build-operate-transfer (BOT) financing deal for expanding the As-Samra Wastewater Treatment Plant in Jordan.
But don't take my word on this. Last month, MCC and its partners were recognized with an award for innovative financing from the Water and Energy Exchange (WEX), a specialist international water conference for companies that provide products and services in water and energy.
The description of the award-winning project states in part that, "The As-Samra expansion would not have happened without the MCC grant…This BOT transaction is the first project financing of 2012 to have closed in Jordan. It is also the first major project financing in which MCC has ever taken part anywhere in the world. MCC clearly intends to implement this model in other countries." 
The $223 million As-Samra expansion and refinancing is comprised of $93 million in grant funding from MCC, $20 million from the Government of Jordan and $110 million from private debt and equity sources. The As-Samra expansion will improve Jordan's environmental conditions by increasing the country's capacity to treat growing volumes of wastewater from the Amman and Zarqa governorates. The facility will be operated by a private company and will provide much needed, high-quality treated water for agricultural production equivalent to more than 10 percent of Jordan's total water resources.
Working in conjunction with the private sector to finance environmentally-friendly and sustainable investments, such as the As-Samra expansion, is precisely the kind of economic growth impact MCC wants to deliver.