MCC Makes A Splash on World Water Day Sharing New Insights and Lessons From Water-Related Programs
March 22, 2020
Shreena Patel, Senior Director, Monitoring and Evaluation, MCC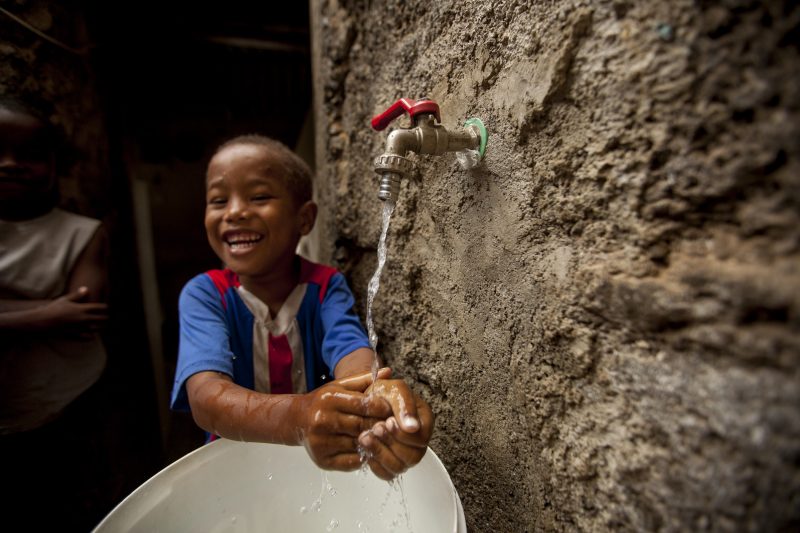 World Water Day, observed around the world on March 22, is an opportunity to recognize the importance of water for people and the planet, and underscore the need to use it sustainably. This year, MCC is celebrating World Water Day by sharing a wealth of learning and results from our work in the water sector.
From Jordan to Zambia, MCC has invested more than $1 billon in water, sanitation, and hygiene (WASH) projects since inception. Across nine countries, these investments successfully upgraded water treatment plans, rehabilitated water distribution networks, and constructed wastewater treatment systems. These programs trained more than 12,000 people in hygiene and sanitary best practices and constructed nearly 1,200 rural water points.
With this wealth of experience in designing, implementing, and evaluating WASH programs, MCC has a lot to reflect on. In line with MCC's focus on accountability and learning, every project undergoes an independent evaluation to assess whether we produced economic impacts and to learn what did or didn't work well.
It turns out 2020 is a big year for WASH evidence at MCC. We are awash with evaluations in the sector, including 17 active and completed evaluations and 10 more interim or final evaluations that we expect to release this year. These reports will help us to understand the effects of water treatment plant upgrades in Mozambique, efforts to increase the supply of networked water in the water-scarce environment of Jordan, and water sector reform in Cabo Verde, among other topics. These will complement recently published evaluation reports in the WASH sector, including:
• Water treatment plant construction and expansion in Morogoro, Tanzania
• Water treatment plant expansion in Dar es Salaam, Tanzania
• Safe water practices and household water management infrastructure in Jordan
• Rural water systems in Lesotho
We are excited to highlight our work in the WASH sector and to publish new evaluation reports. Keep an eye out for a flow of evaluation reports this year, including on urban water infrastructure in Lesotho, and urban water and drainage infrastructure and small grants for WASH innovation in Zambia. In addition, we are working on a WASH Principles into Practice report that will review our work in the WASH sector and identify lessons to improve our practice going forward. These lessons will inform the $320.5 million committed to investments addressing water-related constraints in Liberia, Sierra Leone, and Mongolia, to be implemented in coming years.
We invite you to keep up with this wave of WASH evidence and learning on our Year of WASH page, which will be updated throughout the year.