MCC-financed study finds Niger to be most groundwater-rich country in the Sahel region
March 22, 2023
Nancy Kim, Pathways Intern, Congressional and Public Affairs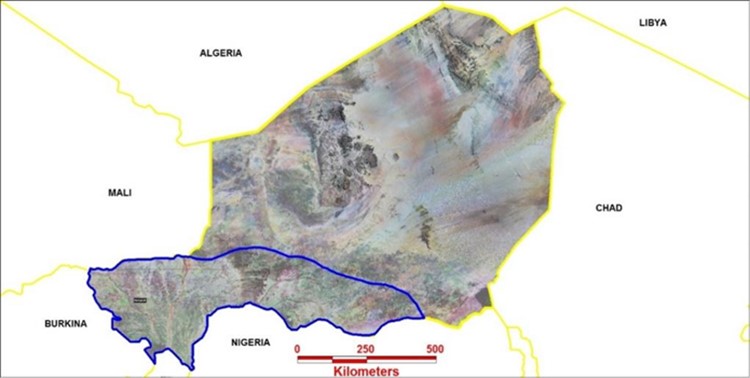 Last August, the Government of Niger deployed rainmaking planes to induce artificial rain to target the country's pastures and croplands vulnerable to a prolonged dry spell. Three months prior, more than 263,000 Nigeriens were suffering from severe flooding, with heavy rains killing 192 people and destroying more than 30,000 homes.  
Niger is highly vulnerable to the changing climate and regularly experiences extremes: floods give way to extended droughts, with a backdrop of low and unpredictable rainfalls. This results in unproductive agricultural lands and is causing widespread food insecurity across the country.  According to the World Food Programme, more than 4.4 million Nigeriens– almost 20 percent of the population– are food insecure and nearly half of children under age 5 suffer from acute malnutrition.  
Recent supply chain disruptions due to the war in Ukraine and high inflation from global economic trends have worsened conditions leading to rising fertilizer costs and food prices in Niger. With agriculture as the employment for 8 out of 10 Nigeriens, addressing these constraints is a vital national priority.  
Since the 1970s, the Government of Niger has focused on the use of surface water, which is subject to high levels of evaporation, to meet the country's water needs. Historically, research has not focused on existing groundwater resources, so the question remained, is the precious natural resource of water being effectively utilized in Niger?  
Through the $437 million compact with Niger, the Millennium Challenge Corporation (MCC) and the Government of Niger began groundwater analysis to better understand what resources existed, with the hope that people in rural communities could have more productive use of land and agriculture, increase their incomes, and achieve greater food security.
In February 2019, MCA-Niger contracted Radar Technologies International (RTI), in partnership with the University of Nevada Las Vegas, to perform remote sensing to map groundwater aquifers in a 260,000 km2 region in the southwestern agricultural belt – an area almost twice the size of New York state. 
"Through the mapping of groundwater resources, farmers in Niger can better target where they should invest in groundwater sourced agricultural development opportunities," said Brian Pattullo, Associate Director with MCC's Environmental and Social Performance team. "These mapped resources can also be of great value to Nigerien authorities charged with planning sustainable agricultural, urban, and rural residential development in Niger, as well as areas that should be targeted for conservation to ensure sustainable groundwater recharge."
The study finds that by tapping into its abundant groundwater resources, Niger can potentially increase its irrigation capacity across an area of over 2 million hectares of arable land overlying these aquifer systems – nearly one-third the size of Lake Michigan. This means that small-scale farmers will be better able to feed their families and sell their surplus crops for profit. They can improve their lives and livelihoods and build their resilience to climate change.  
"This study to map out groundwater aquifers is the first of its kind in Niger. We are astounded by the study's results, as the available groundwater qualifies Niger to be the most groundwater rich country in the Sahel," said Diafarou Moumouni Ali, the supervisor for this activity for MCA-Niger. Adamou Hassane, a hydrologist supporting the study, complemented that "These results motivate us towards the next steps in deciding how to utilize these aquifers to increase crop yields to benefit all Nigeriens."  
Unlocking Groundwater's Potential to Fight Food Insecurity
Building on the RTI project, MCC and MCA-Niger (the accountable entity for the compact grant) are working to support USAID with the development of an economic optimization model comprised of various management and development scenarios of the mapped groundwater resources. The economic model will inform Niger's efforts to develop an evidence-based policy strategy for the sustainable use of its groundwater resources.
Another outcome is that in April of last year, a presidential decree was passed to establish the Authority for the Management of Underground Water Resources. Under the Authority, groundwater resources will be monitored and managed in order to boost the country's agricultural production. Additionally, MCA-Niger continues to provide the Authority and the Government of Niger with technical support to develop irrigation systems to make farming affordable and efficient.  
As temperatures in the Sahel continue to rise, Niger's agricultural sector becomes increasingly vulnerable, jeopardizing the livelihoods and food security of millions of Nigeriens. When Nigeriens tap into their abundant groundwater reserves, they can achieve greater food security, improve their livelihoods, and build their resilience to climate change. There is no better use for one of earth's most precious resources.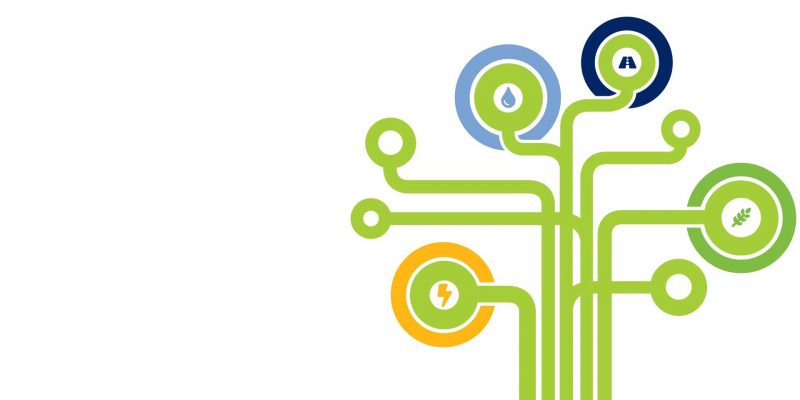 Climate
Climate change is a defining issue of our time, and the countries most impacted by it are also least able to afford its consequences. We must prioritize climate investments now to counter the risks climate change poses to people around the world.