The Nacala Dam: delivering more water to a rapidly expanding area of Mozambique
March 28, 2014
Evan Freund, Country Team Lead, Philippines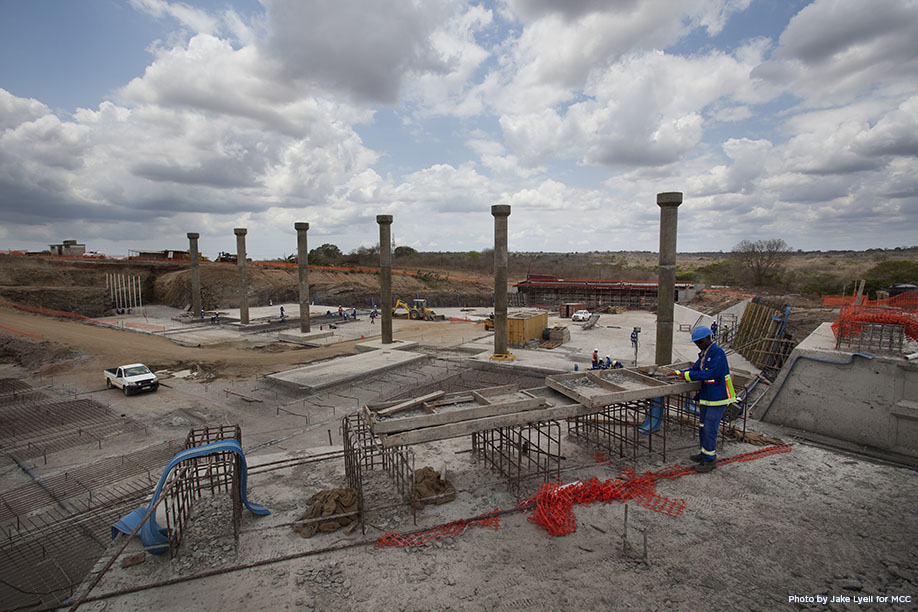 MCC is marking World Water Day this week with a blog series on our investments in the delivery of clean water, effective sanitation services and long-term solutions that help build economic growth. This is the fifth in the series.
Nacala, home to Mozambique's deep water port and access point for trade through much of east and southern Africa, is a city whose rapid growth punctuates the entire country's challenges with access to a clean and reliable water source.
In the towns and villages surrounding Nacala, and in the city itself, the lack of an element so vital for daily life and commerce is a considerable constraint to economic growth.
The road to Nacala's port is cluttered with new and expanding businesses – many of which are voracious water consumers – and the coast is increasingly crowded with large container ships, transporting the world's goods into, and out of, the region. The region's growth is evident at every turn in Nacala.
The MCC-funded expansion and rehabilitation of the aging, inefficient and undersized bulk water supply dam in Nacala – the principal source of Nacala's water – was an ambitious and technically complex plan which, in part, helps the city meet the growing demand for water. The project also embodied many of the very best characteristics of the MCC model and the necessary characteristics of good project execution: broad engagement and involvement with community entities and people who have a stake in the project's success, a planning process that included participation by public and private organizations, and country-led solutions.
Piecing together a collaborative and productive partnership between multiple beneficiaries and participants at the international, national and local levels over a three year period prior to construction was critical to ensuring the safe and timely completion of the project. But it was not without its secondary challenges. The announced promise of more water led to understandable expectations of immediate results, especially among the project's intended beneficiaries. It was important to explain in clear language that considerable front end work on the project would avoid problems on the back end.
So, led by MCA-Mozambique, countless technical meetings, outreach and educational awareness workshops and discussions took place from 2008 to 2011 in order to ensure a project as technically complex and large as this could go forward with as few problems as possible… and that everyone at each level understood what it was going to take.
With a lot of hard work and a little luck, a tight two-year construction period proceeded smoothly and one of MCC's most technically sophisticated – and one of Mozambique's most high profile – projects was delivered as planned. The end result is an expanded dam (from 17 to 19 meters) and a reservoir with increased capacity (4.2 million to 6.6 million cubic meters) that now provide a stable foundation for Nacala's continued development.