Will Mozambique be Africa's next big growth economy?
April 6, 2012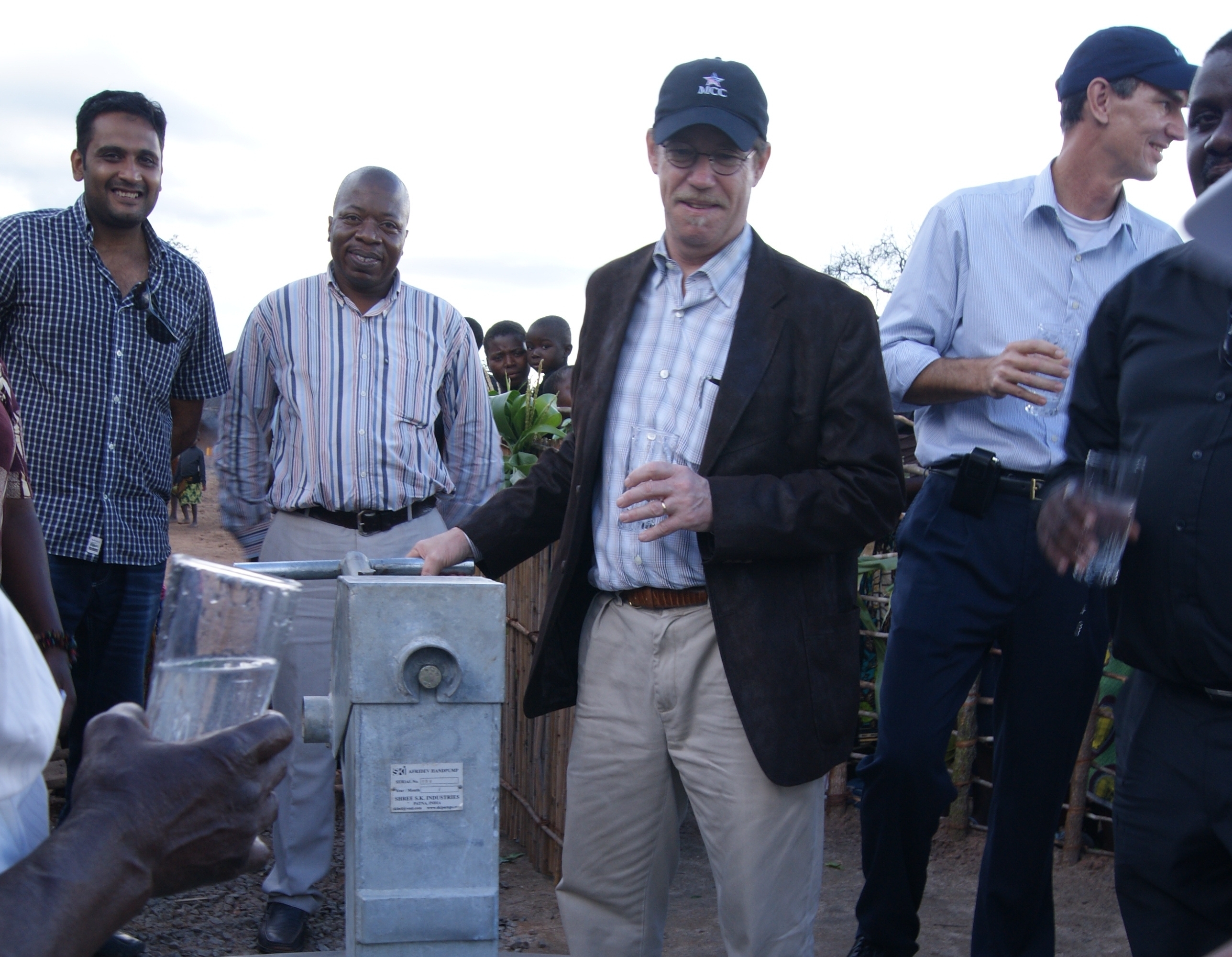 Nampula Province in central Mozambique is 2,200 kilometers north of the capital Maputo, about the distance from the East Coast to the Mississippi River. The countryside is marked by granite domes that tower hundreds of feet off the lush plains and by isolated mountains that rise up in surreal silhouettes worthy of artist Shane Devries. The land is not heavily populated, and villages are simple collections of traditional thatched-roof rondavels plastered with mud from ubiquitous conical ant hills. Rural electrification has not yet reached most of these villages, roads are simple dirt tracks, most people still fetch water from rivers, and boys stand by the roadside holding out bags of freshly shelled cashews for sale.
You can see signs of growing prosperity, including the results of MCC's $506 million partnership with Mozambique: Our investment has helped build hundreds of village water points; pave major routes to facilitate agriculture, mining and commerce; and upgrade and expand straining municipal water and sanitation systems.
A year ago, these projects were seriously behind schedule and over budget, causing MCC and the Government of Mozambique to create an action plan to overhaul the approach for completing the work within the five-year deadline. I was impressed by the way Mozambique's management authority, MCA-Mozambique, had consistently met its implementation milestones since the revised plan was adopted in March 2011.
Last week, with only 18 months remaining in the compact, I visited Nampula to get a firsthand view of what is being accomplished.
I was encouraged by the road and water system construction underway and came away with increased confidence that Mozambique will complete its work on time. In one rural community down a narrow 13 kilometer dirt track, I inaugurated a new borehole and water pump that serves 700 community members and will eliminate the need for women and children to spend up to two hours a day fetching water.
In the town of Nampula, I witnessed the distribution of property titles that give people secure property rights for the first time. The ceremony took place in an open neighborhood square where local officials called out names; the property owners came forward from the large crowd, signed a ledger and took their titles. At the end of the ceremony a number of people started to angrily call out, demanding their titles. The officials explained that the titles would be distributed each day that week. I found this spontaneous demonstration of the demand to have a title a reassuring indication of the value of MCC's investment.
While my focus was on the MCC-financed projects, what really caught my attention was the extraordinary economic opportunity in Mozambique. Already, Mozambique exports electricity from the largest hydroelectric dam in Africa, and it still has unexploited capacity. A Portuguese contractor working on the MCC road project drove up in a Ford Ranger and had American-manufactured scientific equipment in its materials lab. Recently an American company, Anadarko Petroleum Corporation, announced it had discovered one of the world's largest reserves of natural gas off the northern coast; the center of the country holds huge deposits of coal, and as more exploration takes place it is very likely that other minerals will be found in commercial quantities. Anadarko has plans to invest approximately $20 billion over the next five years! A Brazilian mining company is already shipping coal and has announced a $6 billion expansion.
I see all sorts of opportunities, from village hardware stores, hair salons and groceries to the suppliers and services that new investments in mining will require. Seen in this light, American investments in basic infrastructure are prescient. And a U.S. company is the supervising engineer on the drainage activity in Nampula city—where one of the main customers and beneficiaries of the new water system is Coca-Cola.
But far more important than market opportunities created by individual MCC-financed projects are the market opportunities that will open up for U.S. goods and services if Mozambique's economy takes off. Road-building and mining equipment, chemicals and a spectrum of products and services will be needed to build this economy. Now is the time for U.S. companies to invest in establishing a presence in the country so that they can be competitive. 
The government is implementing business-friendly reforms—such as the MCC financed land reform program—and there is a still-untapped entrepreneurial spirit among the youth. Mozambique's economy has already been growing at nearly 8 percent per year over the past several years and is on the verge of an economic era that could transform its villages and create prosperity and opportunities not only for one of the world's poorest populations but for the companies and individuals intrepid enough to join an economy just taking off.
I left Mozambique with the impression that almost everything is in place for it to become the next big growth economy in Africa.