Recognizing MCC's 'outstanding leadership' in food security
May 29, 2012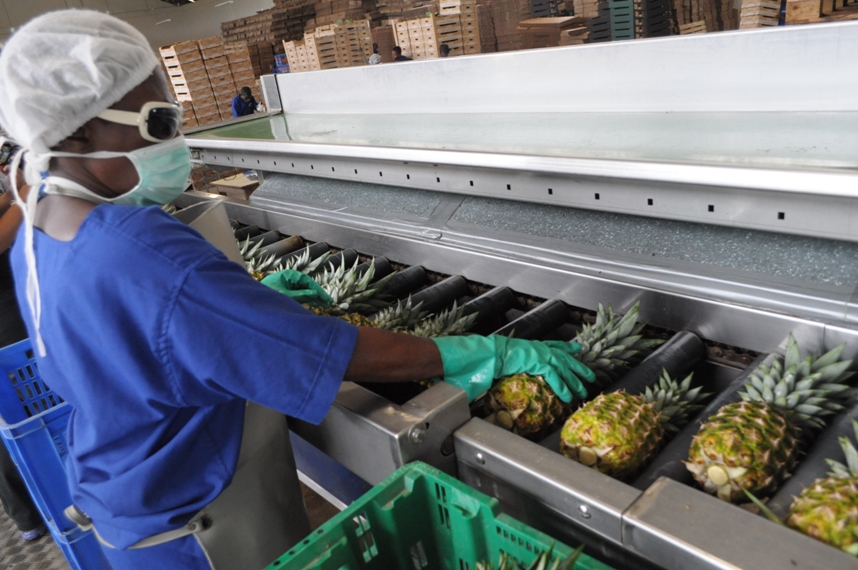 MCC and a majority of our partner countries believe that improvements to their agricultural and rural sectors are a crucial part of lifting people out of poverty and to improving food security. MCC's portfolio includes $4.4 billion of investments in improvements to the agricultural and rural sectors that are relevant to reducing food insecurity. This includes a substantial focus on infrastructure investments in large-scale irrigation schemes to ensure reliable access to water and improved yields, as well as roads and post-harvest storage and packaging facilities to move goods to market more efficiently.
MCC projects also invest in direct assistance to farmers with a focus on smallholders. Training activities help farmers learn about cultivating high-value yields, deal with pests and diseases and manage scarce land resources. Rural credit programs are designed to raise incomes by expanding access to credit to help purchase inputs. Land tenure projects work to create secure land rights and efficient institutions for managing land rights.
In seven years, MCC-funded projects have trained nearly 200,000 farmers and assisted more than 3,500 enterprises worldwide. Roughly 170,000 hectares under production receive MCC support through technical assistance, new or rehabilitated irrigation systems or access to agricultural inputs and credit. Land tenure projects have supported legal and regulatory reform in six countries and the formalization of land rights of more than 1 million hectares of rural land, including farmland, grazing areas and forests.
Just last month, our commitment to food security received high praise from the Chicago Council on Global Affairs, an independent, nonpartisan organization. MCC received an "outstanding" evaluation in The 2012 Progress Report on U.S. Leadership in Global Agricultural Development, a thorough study of how the U.S. Government is performing in its commitment to improve food security and support agricultural development in regions with the greatest levels of rural poverty and hunger.
"The Millennium Challenge Corporation has demonstrated outstanding leadership in agricultural development in its role as the largest U.S. Government provider of funding for agriculture and food security infrastructure in Sub-Saharan Africa and South Asia," the report said. "It has increased its capacity to disburse funds and complete agreements in a timely fashion."
The report chose Ghana, one of our partner countries, for a case study of U.S. Government development efforts. It labeled the U.S. Government's actions there as "outstanding" and said the MCC compact's "vital work in agriculture has laid a solid foundation for expanded Feed the Future activities." The MCC compact also supported innovation in applying land tenure law in Ghana by demonstrating an approach to formally recording rural land rights in the context of strong customary practices.
As project results continue to come in, MCC remains committed to learning and being held accountable for how well these program outputs translate into increased incomes and well-being for program beneficiaries. MCC currently has 16 independent impact evaluations underway to address questions such as the impact of our programs on increased productivity, investment in high-value agriculture and business and marketing opportunities. Ultimately, these evaluations are designed to measure and better understand our impact on incomes and poverty reduction. Just as MCC contributed its leadership and technical skill to the State Department and USAID as the Feed the Future Initiative was developed and moved into implementation, we see our rigorous approach to monitoring progress and evaluating impacts as a source of learning for the whole U.S. Government. Learning from our programs can also contribute lessons for donors worldwide.
At MCC, we are proud of our investments and inspired by the changes we are seeing in people's lives as a result of our compacts. At the same time, we are humbled by the gravity of poverty and the level of food insecurity in our partner countries, fully realizing that true poverty reduction and economic growth are not easy tasks. They will continue to require full attention and support, including using better evidence as we gain it, to improve and promote effective programs.
This recent report is both an endorsement of MCC's seven years of work in this field and also a reminder of the urgent need for continued investments in agriculture and food security programs around the world.