Home on the road
June 3, 2013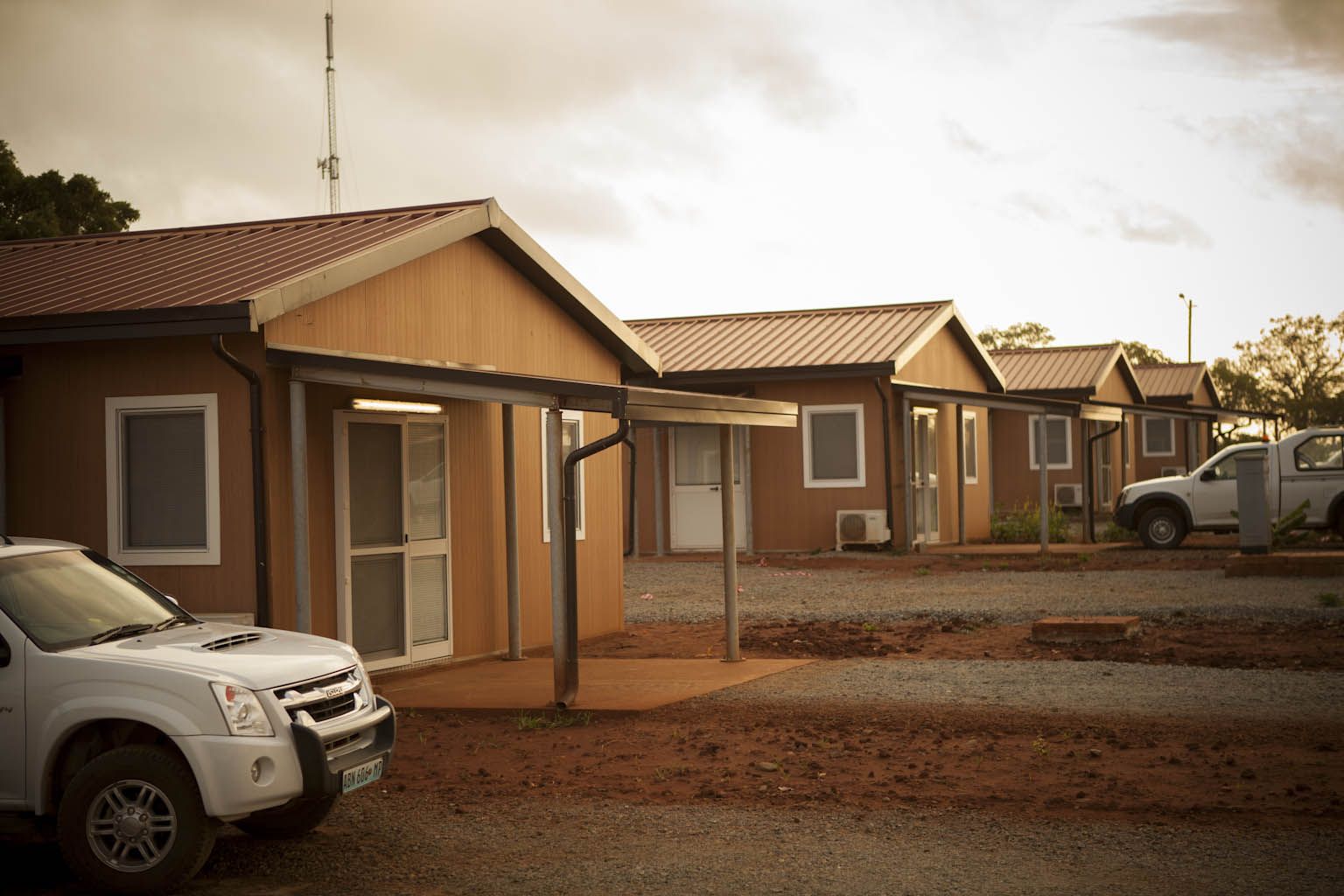 On a dirt lot just off the Namialo-Rio Lurio section of the N1 highway in northern Mozambique lies the future home of the technicians maintaining the country's highways.
The prefabricated homes sit in neat rows on a compound about 18 kilometers from the nearest town. Each offers three bedrooms, a kitchen and a living room. Small office buildings, a cafeteria and a bar are nearby.
Expatriate contractors working on the road rehabilitation—part of the Mozambique Compact's $176 million Rehabilitation and Construction of Roads Project—live in the compound and will do so until the end of the project, as well as for a yearlong maintenance period following it. After that, MCA-Mozambique will assume ownership of the site and plans to turn it over to the Mozambican government's National Road Administration.
The National Road Administration will need qualified engineers and other professionals to maintain the roads, but housing near many of the projects is often in short supply and expensive. The solution: the contractor camps.
The government plans to entice young, college-educated professionals to work in the public sector by offering housing on the compounds. It's also a way to lure young professionals to work in the country's poorer northern provinces, where jobs typically pay less than they do in the capital, Maputo.
MCA-Mozambique plans to hand over similar contractor residential compounds currently in use for each of the compact's major infrastructure investments: roads in Nampula province, a dam outside Nacala, water supply stations in Nacala and Nampula, and drainage projects in Nampula and Quelimane.
It's just one way MCC's investments during implementation can promote sustainability for years to come.