Côte d'Ivoire's New Education Action Plan Signals a Boost for Women and Girls
July 19, 2021
Kate Lifanda, Director, Gender and Social Inclusion
Undoubtedly, few things can empower women as much as quality education.
As part of MCC's $524.7 million compact with Côte d'Ivoire, the country has completed the development of a new Gender in Education Policy and Action Plan to promote gender equality in the education system and engage families and communities to encourage children's participation in schools.
Tackling Gender Disparity in Education in Côte d'Ivoire
According to the Global Partnership for Education (pdf), improvements in access to basic education in Côte d'Ivoire have disproportionately benefited boys over girls. Girls are still far less likely to attend and complete primary and lower secondary school and to transition to (post)secondary education.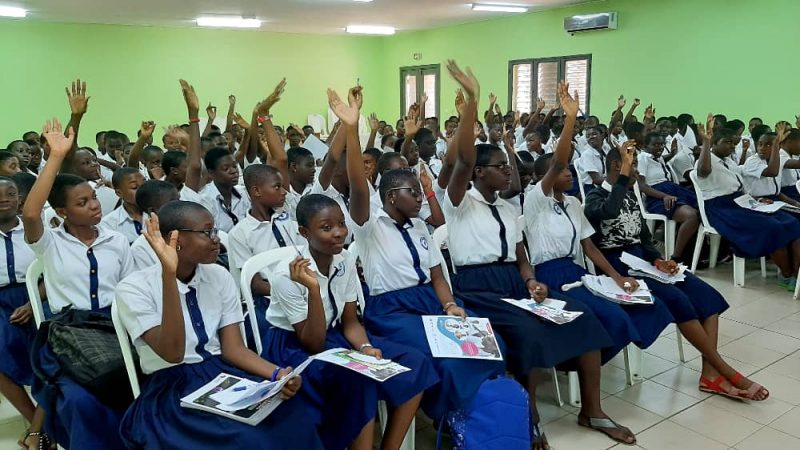 The Gender in Education Policy and Action Plan identifies barriers that prevent girls from achieving education milestones from enrollment to transition, completion, and outcomes. Some of the impediments to girls' full participation in school include: teenage pregnancy, the high cost of education, the relevance and applicability of the curriculum, student motivation, and teacher and community engagement in support of students.
"The gender policy document aims to precisely identify the concrete actions needed in order to move towards a fairer and more inclusive society that guarantees that girls and boys have the same access to the different cycles of education, until completion."

Florence Rajan, CEO, MCA- Côte d'Ivoire.
The action plan identifies solutions to these challenges by offering:
Life skills for personal growth and empowerment;
Second chance school for those who dropped out too early;
Vocational training for building workforce skills;
Special provisions for girls in science, technology, engineering, arts, and mathematics (STEAM); literacy; and
Mentoring by private and public sector entities for staying in school and job opportunities.
"We are hopeful that the gender policy will provide a roadmap for bridging the gender gap in education by addressing the challenges faced by boys and girls by offering them opportunities for success. Success can be achieved through a synergy of all our actions, because only by joining our efforts, can we manage to make progress and improve the educational outcomes of all children, particularly girls, who are the first victims of inequalities, exclusion, discrimination, and abuse.

Let's try to transform gender power relations so that boys and girls can learn and develop their potential through education, a precious development value!"

Marie Véronique Bakayoko, Director of equality and gender equity in the Ministry of Education
Since December 2020, the Ministry of National Education has held coordination workshops to mobilize resources for the implementation of the Gender Policy. The workshops brought together multiple private sector actors, technical and financial partners, the local education partner group (GLPE), as well as national and international NGOs. The workshops made it possible to formalize the commitments for the financing of the five-year action plan.
By supporting the Government of Côte d'Ivoire in developing and instituting the gender policy in the education sector, MCC is assisting the Government in its efforts to ensure future school and community-based actions will support girls' access, transition, and completion, contributing to education outcomes that promote gender equality in education. Once the policy is fully implemented by the Government, boys and girls will have an equal opportunity to obtain the foundational knowledge and skills that can help them get better jobs, improve their livelihoods, and secure better futures for themselves and their families. Unlocking the economic potential of women will create a more egalitarian and prosperous future for Côte d'Ivoire.