Funding Sustainable Agriculture Practices in Morocco
August 4, 2011
Driving through the hills near Taounate in Northern Morocco is dizzying at times. With sweeping views of precipitous peaks and groves of olive and fig trees, one feels immediately transported to southern Spain. It's disorienting to think that only a day before I was in a cool oasis flanked by date palms and sun-scorched desert. This is the geographical diversity of Morocco.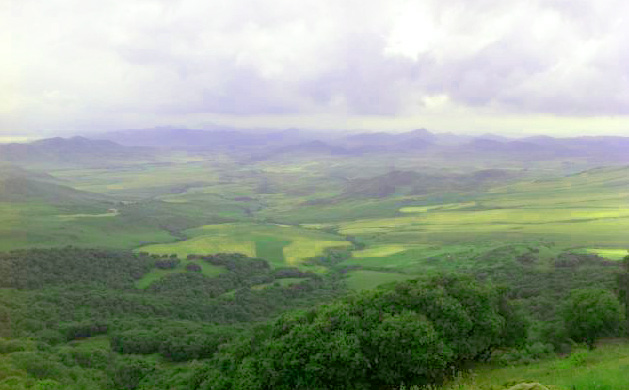 It is this geographical diversity that yields tremendously varied agriculture. According to the World Bank, the agricultural sector in Morocco employs about 40 percent of the nation's workforce, making it the largest employer in the country and about 15 percent of its total GDP.
About 70 percent of the poor live in rural Morocco, which results in a massive rural exodus toward urban areas like Casablanca or Rabat, or the European Union. Many of these urban economies, however, cannot support this migration and these people often find themselves selling tissue or other goods on the side of the road for lack of better opportunities.
Many of the agricultural practices in Morocco have led to massive amounts of soil erosion, which is often irreversible. In the rainy sections of the northeast of the country, barley, wheat, and other cereals can be raised without irrigation. Farmers default to these crops in many of the areas we are passing through, razing trees on the mountains and planting wheat in their place. Along with overgrazing, this is causing land degradation and serious desertification throughout the country. We often pass by a mountain that, once home to trees and native plants, is now crackling dry from soil erosion. This intense desertification in Morocco also increases water pollution. The loose topsoil causes an increase in runoff, which in turn increases the siltation levels of Moroccan reservoirs and the Mediterranean Sea and Atlantic Ocean.
The Morocco Compact is addressing these issues with its ambitious Fruit Tree Productivity Project. This Project will rehabilitate about 55,000 hectares of existing rain-fed fruit tree orchards and expand fruit tree production on nearly 62,000 hectares of land. It aims to increase and stabilize the income of poor farmers by shifting to more valuable tree crops – from wheat to rain-fed olive, date and almond trees. Almost 70,000 households will benefit from higher productivity and increased incomes. Moreover, they will be provided training and technical assistance on improved crop husbandry techniques that will increase yields and alleviate soil erosion as well as strengthen links to markets.
We visited one such cooperative in a small village near Taounate to learn more about their program.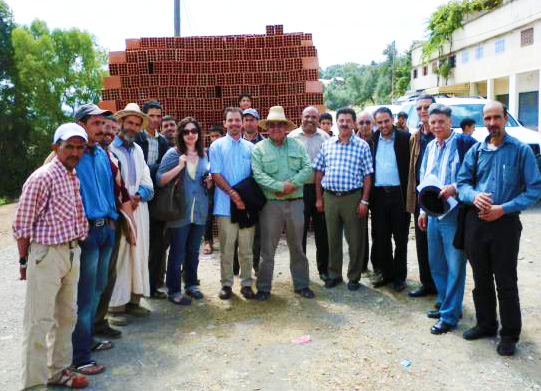 The cooperative consists of about 20 young to middle-aged men who want to stay in this village and farm to earn a better living than they would by moving to the cities. The president of the cooperative is a vibrant man whose former military training has given him the management skills to make this cooperative successful.
The members of this cooperative lead us to their field school where they are experimenting with more sustainable farming practices. A farmer field school is an innovative agricultural development methodology in which a group of farmers gets together in one of their own fields to learn about their crops and things that affect them. They learn how to farm better by observing, analyzing and trying out new ideas on their own fields. Unlike traditional approaches to agricultural extension which rely on extension workers providing advice to farmers, farmer field schools enable groups of farmers to find out the answers for themselves, maximizing their ownership in improving their farming practices. Essentially, the farmers can develop solutions to their own problems.
Farmer field schools are one of many techniques that are being implemented by MCC's Fruit Tree Productivity Project in Morocco. Farmers are also being trained in integrated pest management, ways to mobilize their existing resources to increase production, and business support through technical assistance, applied research and scientific support. Nearly 33,000 farmers will be provided training. Meeting with this farmer cooperative reinforced in me the vast and sustained impact MCC is having on the rural poor in Morocco.