Linking markets, creating opportunities in northern Senegal
August 21, 2015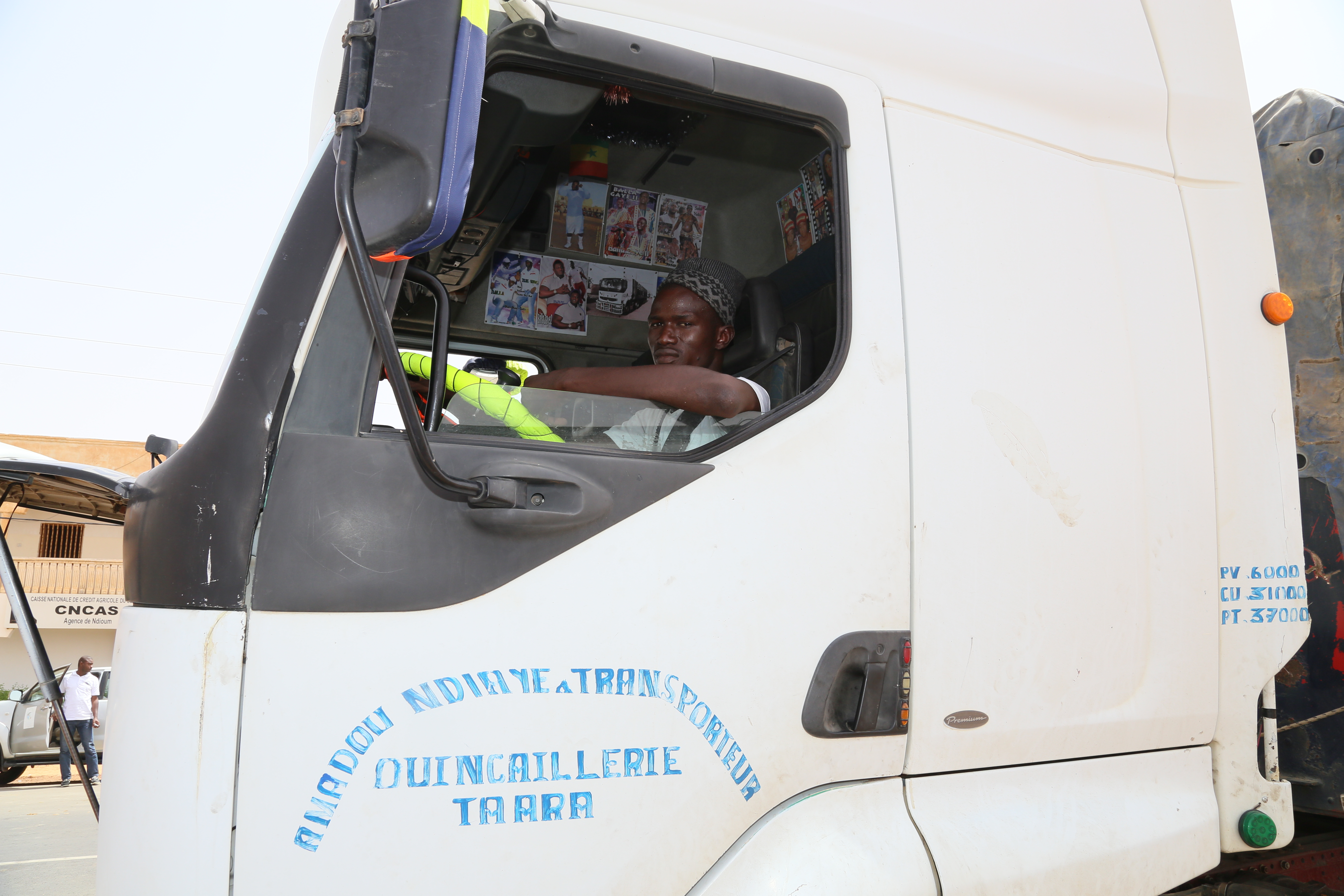 Oumar Sow makes the same 270-mile drive from Ndioum in northern Senegal to the capital, Dakar, two to three times each week. He knows each mile of the journey—where the smooth stretches of highway are, where the nasty speed bumps are, and where police set up their checkpoints.
He has been driving his truck for the past five years with remarkable consistency. He leaves Ndioum in the early hours of the day, hauling a truck full of sheep. He returns from Dakar the next day with a load of cement.
He has few good things to say about the old RN2 highway, which links Ndioum with the coastal city of Saint-Louis.
"It was just so bad," he said. "I would always look for ways around it."
Now, he says, the new RN2 highway is the smoothest portion of his drive. That's because the 75-mile northern roadway was rebuilt as part of MCC's five-year, $540 million compact with Senegal. Throughout the country, MCC is investing $325 million to improve roads that lead to major national and international markets for Senegalese farmers and businesses.
Sow's drive time from Ndioum to Dakar has dropped from 10 hours to six, he says. He is also spending less money replacing his brakes and purchasing fuel.
The extra income Sow is bringing in has already made a difference.
"It's definitely more," he said. "Life has gotten easier for me."
Other Ndioum residents have heard about the new road and see profits in their future as well.
Thirty residents recently formed a farming cooperative and purchased about five acres of land to grow tomatoes, corn, eggplant, peppers, yams and millet.
MCA-Senegal helped the group purchase improved-variety seeds, a pump to irrigate the field, and get training on agricultural techniques and business practices. They sell their products in Ndioum, Saint- Louis and Dakar.
A diverse variety of crops allows the group to farm year-round, and its members are already reaping profits, says 40-year-old cooperative member Baye Pam. Pam, like others, used to grow rice on a plot smaller than a quarter-acre.
Now with extra money, he is purchasing healthier food for his family and helping to support his relatives. Along with other cooperative members, he has also reinvested part of his profits in the cooperative, which has purchased two cows and 20 sheep.
It's all because of the road, he says.
"We decided to invest in agriculture when we heard the new road would be built. That was the motivation. With the link to the major cities, it finally made economic sense."
Beneficiaries of MCC investments routinely share stories of how their lives have changed for the better. After a compact is completed, MCC funds independent evaluations of project impact, which can be found in our evaluation catalog.