Unearthing Moldova's Rich History
September 25, 2015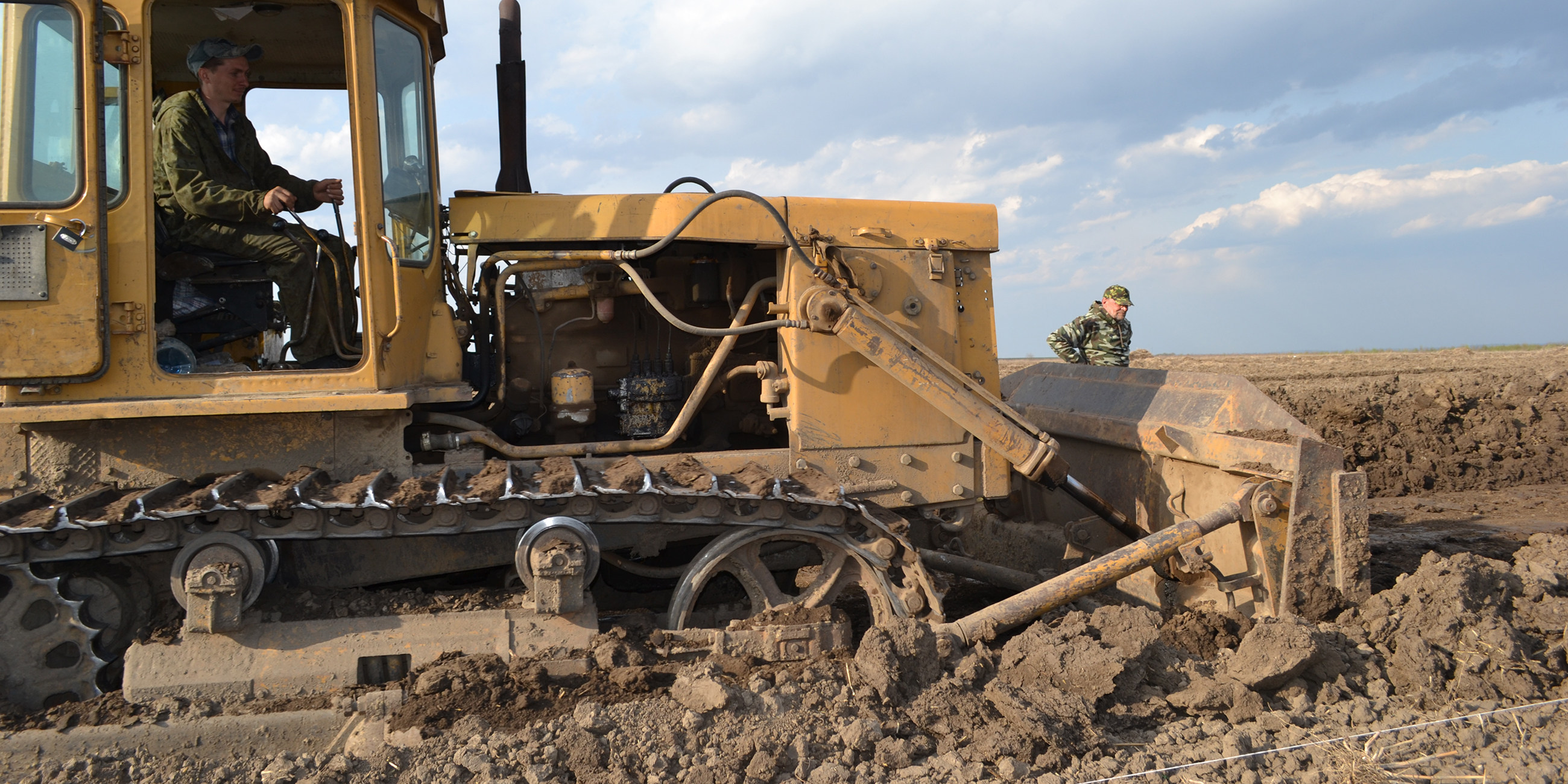 Moldova has a long and storied history—and crews working on an MCC-funded road project learned this first-hand.
While rebuilding a 59.7-mile stretch of the M2 highway that connects the cities of Sarateni and Soroca, crews unearthed artifacts more than a thousand years old.
To safeguard Moldova's cultural heritage, MCC and MCA-Moldova teamed up with archaeologists from the Moldovan Ministry of Culture and the National Agency for Archaeology to excavate and preserve the findings.
One of the most expansive findings was a settlement in Rogojeni. Archaeologists discovered a house and a smaller hut, and a rich and varied collection of artifacts like pottery and tools.
"The vestiges discovered at Rogojeni have a great historical and cultural value, given that they belong to the beginning of the most important European prehistoric civilization that reached a high level of development – Cucuteni-Trypillian culture," said Sergiu Bodean, deputy general director of the National Agency for Archaeology.
The Cucuteni-Trypillian culture flourished from about 4,800 to 3,000 B.C. in an area that encompasses modern-day western Ukraine and northeastern Romania.
Archaeologists discovered another ancient settlement at Brinzenii Noi, a village along the M2 highway. The settlement was partially damaged due to unauthorized quarrying, but researchers found pieces of clay pots and bones belonging to cattle, sheep and goats—providing evidence of pastoral civilization.
The pottery suggests the settlement was from the Sântana de Mureș–Chernyakhov culture, dating back to the third and fourth centuries A.D. and occupying modern-day Ukraine, Romania, Moldova, and parts of Belarus. Archaeologists believe flint chips and knife blades uncovered belong to an Upper Paleolithic settlement, which could date back to as early as 10,000 B.C.
Burial mounds were also discovered near Brinzenii Noi, Stoicani and Rublenita, some of which date back to the early Bronze Age.
Once restoration of the artifacts is complete, the Government of Moldova plans to display them at the National Museum of History in Chisinau, ensuring that MCC didn't just build a road and rehabilitate irrigation systems across Moldova, but also contributed to the cultural heritage of a country with a rich history.