"There is an assumption that you cannot do the things that the field requires, such as climbing a pole, because you are a woman."
September 7, 2021
Yeshiareg Dejene, Director, Gender and Social Inclusion
Miss Sitsofe Sah works for the Electricity Company of Ghana (ECG) as a Senior Accounts Assistant at the Accra East Regional Office. She is also the National Executive Treasurer of the Power Queen's Club, a women's employee association of ECG. As part of a series of interviews with participants of the Ghana Women in Energy conference, Dr. Cherub Antwi-Nsiah and Mrs. Ellen D. Eyison Dzah of Ghana's Millennium Development Authority (MiDA) recently sat down with her to talk about her work and her experience as a woman working in a male-dominated sector.
Q: How long have you worked in the power sector?
A: Twenty years. I joined ECG in 2000.
Q: What made you pursue a career in the power sector?
A: Growing up, I knew about ECG and the great work they did to provide power to people in Ghana. I decided to work hard, and study hard to be able to be one of those people who provided electricity for our country.
Q: What do you think is the biggest challenge facing women working in the power sector in Ghana?
A: The biggest challenge is the discrimination we face. There is an assumption that you cannot do the things that the field requires, such as climbing a pole, because you are a woman.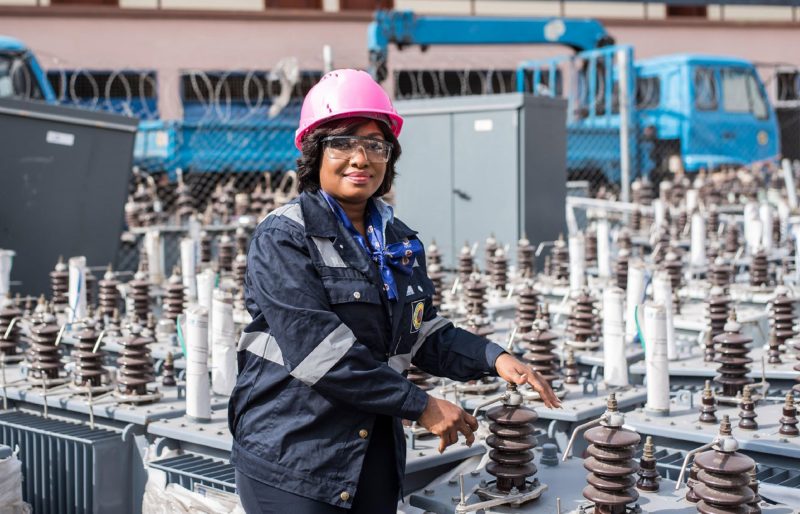 Q: What was the most memorable or impactful part of the Women in Energy Conference for you? And what more would you like to see happen at these types of events in the future?
A: Networking! I love that we can all help each other through ideas, resources, and collaboration.
Q: How has COVID impacted the power sector and women's employment in it?
A: Many men are seeing the relevance of women at work. For example, women are usually in the office and the men go into the field to read the meters. Because of COVID-19 the men can't go into the field anymore, so they need to rely on the women to teach them how to read the meters remotely.
Q: What do you hope the power sector in Ghana looks like in 10 years? What gives you hope for the future of the sector?
A: I hope to see more women in leadership positions! I also hope to see open avenues into jobs for the young girls that we train. When we did the International Women's Day challenge, a young lady sent me a message saying that she was one of the ladies that MiDA trained, and she finished school but could not find a job. Oftentimes we train people but then leave them to their own fate. We need to create more employment opportunities for women because we encourage them to go to school but then they cannot find jobs.
The annual Women in Energy Conference, organized by the Millennium Development Authority as part of MCC's Ghana Power Compact, brings together professional women in the power sector to share ideas and identify solutions to the barriers women face in the sector.