Welcoming visitors and planning for college in northern Namibia
October 16, 2014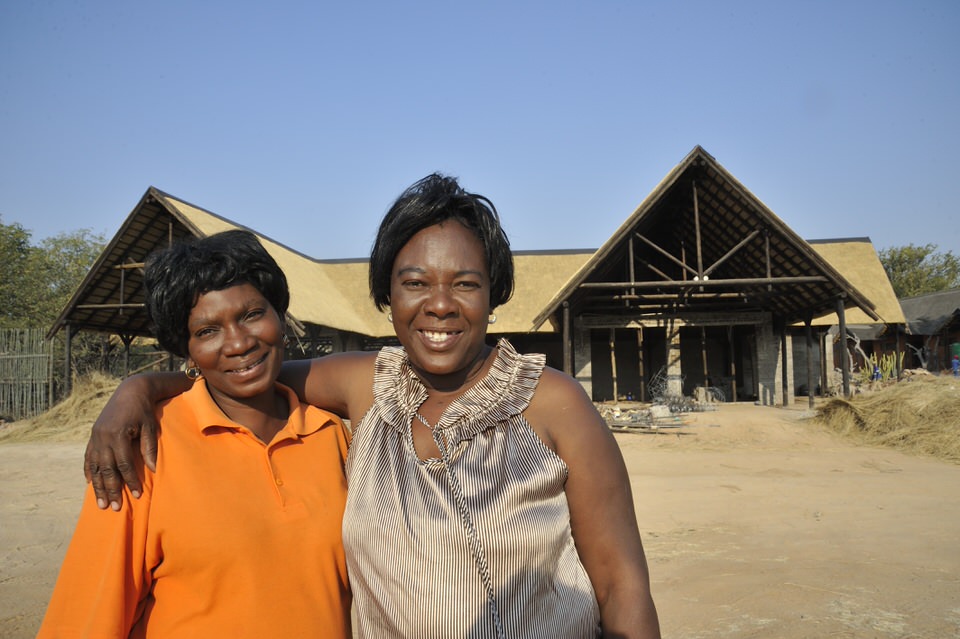 Asser Ujaha remembers when wildlife roamed free across the whole of northern Namibia—as did people, tending their cattle herds.
"We were chased out of the park," says Asser, thinking back to the days of apartheid after the creation of Namibia's Etosha National Park. Wildlife was fenced in, and people were moved to barren areas to make way for white settler farmers. "But now, we are back."
Asser takes pride in this last statement. Members of the Ehi-Rovipuka Conservancy now guide tourists into Etosha National Park, an 8,600-square-mile expanse teeming with wildlife that draws tourists from across the world. Central to this effort is building a lodge the community hopes will draw more tourists to the region and ultimately more income for local families.
This link between increased tourism and higher incomes is at the heart of the Tourism Project, part of MCCs five-year, $304.5 million compact with Namibia. The project aimed to improve the management and infrastructure of Etosha National Park, enhance the marketing of Namibian tourism and develop the capacity of communal conservancies to attract investments in ecotourism and capture a greater share of the tourism-generated revenue.
For the residents of the Ehi-Rovipuka Conservancy, the new Hobatere Roadside Lodge will be a source of jobs and income. It will have 20 bedrooms overlooking a valley. Visitors will have access both to an area where local communities plan to display Himba and Herero culture and to a watering hole that attracts wildlife.
During a visit earlier this year, Asser pointed down to the drinking point from one of the stunning rock outcrops around which the lodge and campsite are situated. A herd of 40 rare black-faced impala were running by.
"There is everything here," he said "One day, I saw 12 lions just walking through in a row."
He expects the upgrades to have a ripple effect throughout the conservancy.
"We are not just upgrading the campsite," he said. "We are upgrading the community. With money from tourism, we hope to no longer have to sell livestock to send children to school."
Asser has two children, aged 9 and 6. He believes they will have a bright future.
"When they grow up, they will no longer look after the goats," he said. "They will go to college."