MCC and World Bank Seek to Unlock Public-Private Partnership Opportunities in Land Administration
November 17, 2020
Jill Pike, Director, Land and Property Rights, MCC
Stephen Gaull, Senior Operations Advisor, Finance, Investment and Trade, MCC
Stevan Dobrilovic, Director, Land and Agricultural Economy, MCC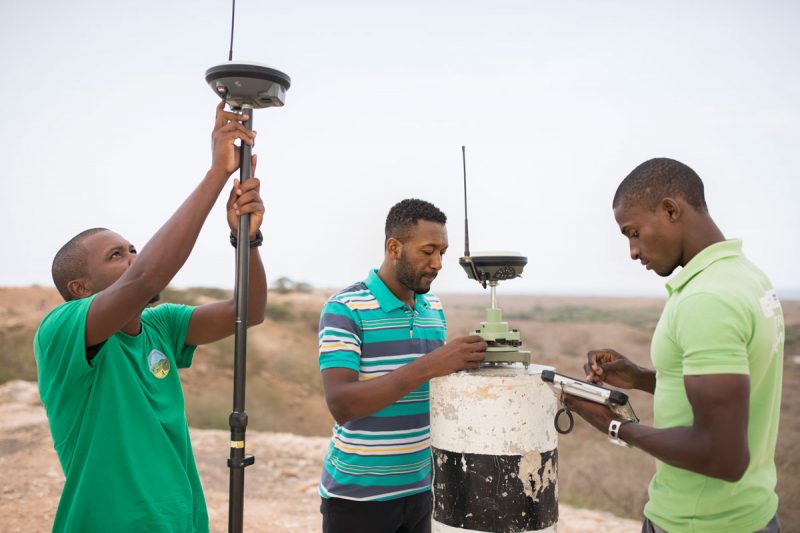 A key factor to unleashing economic growth in MCC partner countries is active engagement and collaboration with the private sector.
Public-Private Partnerships (PPPs) can deepen the impact of MCC's programs by directing private resources towards projects that serve the public good. PPPs can also help lay the groundwork for the sustainability of MCC's investments once our 5-year compacts come to an end.
MCC is committed to identifying and supporting viable PPP opportunities for the sustainable delivery of critical services in partner countries. Some of the newest opportunities for PPPs are in the land sector. PPPs for land administration can bring new financial resources, improved service efficiency, technological innovation, and better long-term sustainability to core land administration functions.
A new World Bank Report, "Public-Private Partnerships in Land Administration: Analytical and Operational Frameworks," provides tools to help MCC and others analyze potential land PPP opportunities, including ways for donors to most effectively contribute. The report will be a key component of MCC's toolbox as we continue to emphasize sustainable service delivery, smart technology use, and private sector engagement in our compact and threshold land sector investments. The report is the culmination of several streams of MCC Land PPP work and close collaboration between MCC's Land and Agricultural Economy (LAE) and Finance, Investment and Trade (FIT) practices.
MCC's Early Land PPP Assessment Work in Cabo Verde
MCC's second compact with the Government of Cabo Verde (GoCV), which closed in November 2017, included a $17.3 million grant to develop and implement a land management information and transaction system and to clarify the rights and boundaries of land parcels on the islands of Sal, Maio, Boavista and São Vicente. As the compact was nearing completion, MCC funded a study in September 2017 to look at the potential for the GoCV to use a PPP to continue its land sector modernization work, scale it up nationwide, and leverage the potential efficiencies of private sector operations and maintenance in an effort to enhance the sustainability of MCC's investments. The focus was on establishing whether there might be a business case for a successful PPP, including providing value for money and affordability to GoCV, and whether such a project could attract commercial financing.
From the study, MCC learned that PPPs could be a useful way to develop a new, greenfield land management system. For example, grant funding could support secure land rights and parcel mapping and could be blended with commercial and private capital to develop and operate the registry, cadastre, and other related land information and transaction systems. Moreover, viability gap funding in the form of grant support to the capital structure of the project—such as the type that MCC provides in its compacts—can make the project more affordable. This support is especially important in a smaller market like Cabo Verde where opportunities for other revenue-generating value-added services may be more limited.
MCC's Land PPP Engagement with the World Bank
More recently, the World Bank invited MCC to help develop a new Land PPP report. MCC recognized the value of the toolkit for our future compact work, and MCC contributed to both the consultations and review of the draft report.
MCC's experience with large-scale land administration projects was an important contribution to the report. MCC land staff participated in a variety of consultation events, as well as the former Director of the MCA-Cabo Verde Land Project who spoke about the PPP assessment work during the compact. In addition, MCC reviewed an early version of the World Bank land PPP report, providing comment and feedback based on our own land project experience in our partner countries.
The World Bank is one of MCC's most important partners in the donor community, and we congratulate the Bank on the publication of this important report. We are pleased to have had the opportunity to contribute, and we look forward to applying the tools in our own work as we pursue our mission to reduce poverty through economic growth.