Learning to make nutrition a priority in Indonesia
December 5, 2014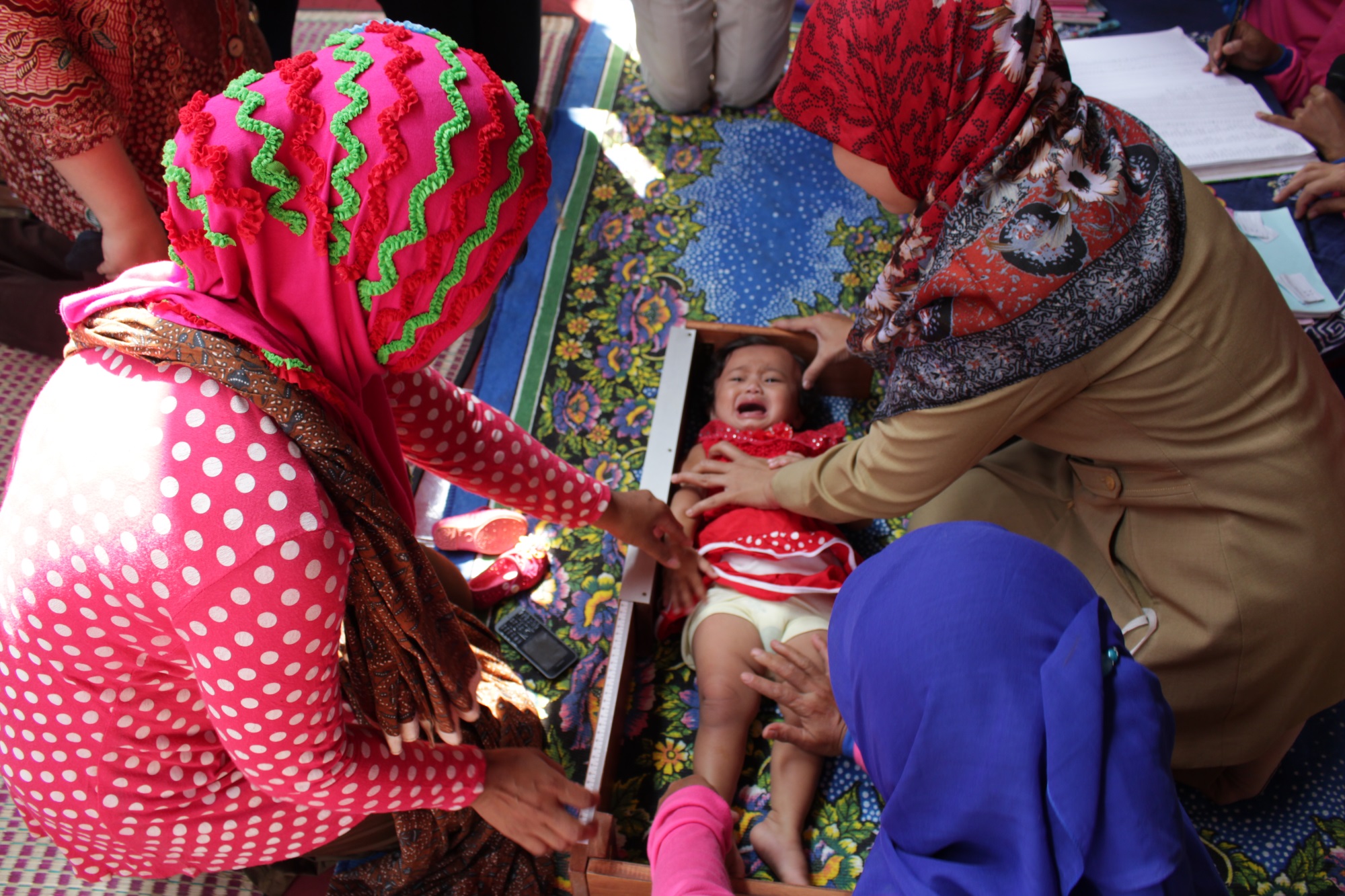 Last month's Scaling Up Nutrition (SUN) Global Gathering and the Second International Conference on Nutrition provided unique learning experiences. The SUN Global Gathering reflected on the accomplishments of the SUN movement in various countries to improve nutrition around the world. It has worked with various stakeholders—on global, regional and national scales—to make nutrition a priority on their development agendas. Malnutrition, especially stunting, is understood to be a common nutritional problem that must be addressed, not only because of its prevalence in many countries but also because of its negative impact on quality of life and public health.
Part of the discussion centered on what kinds of investments we need more of to boost nutrition. One major area of importance is hygiene and sanitation; poor hygiene and sanitation are major contributing factors to undernutrition and stunting.
Another area of importance is the role men play in household decision making. Because stunting occurs at the household level, working with men and women will help families make better decisions about allocating resources and caring for pregnant women and children.
A third important area is support for academia. Success at the local level requires the use of scientific evidence to formulate policies at the local level. Academia can help deliver the research results to improve policy and programming.
All of this is relevant to the Community-Based Health and Nutrition to Reduce Stunting Project, which I manage as part of my country's compact with MCC.
This project is specifically designed to reduce the prevalence of stunting among children under age five. It is the main vehicle for SUN implementation in Indonesia. Together, MCC and MCA-Indonesia are working to improve nutrition by empowering communities through knowledge and local capacity building. This involves increasing the capacity and skills of nutrition and health care providers to provide better quality services. It also involves improving communication to help change nutrition-related behaviors.
Learning from the SUN Global Gathering, we believe there are four ways we can make the project even more effective:
Finalize and strengthen the design of hygiene and sanitation investments. All health workers—especially midwives, nutritionists and sanitation officers—should be able to describe the importance of good hygiene and sanitation practices and provide counselling on how to achieve them.
Develop a clear agenda to improve the role of men in household decision making and empower both women and men to improve nutrition, hygiene and sanitation.
Strengthen a monitoring and evaluation system to generate timely reporting on selected indicators from all project locations.
Effectively design the Private Sector Response Activity to avoid conflict of interest issues.
The project in Indonesia is off to a great start, and because of lessons from SUN across the world, it's now poised to be even more effective.