Celebrations in Mozambique: It's not just about the goods
May 5, 2014
Tom Haslett, MCC Senior Program Officer, Energy Practice Group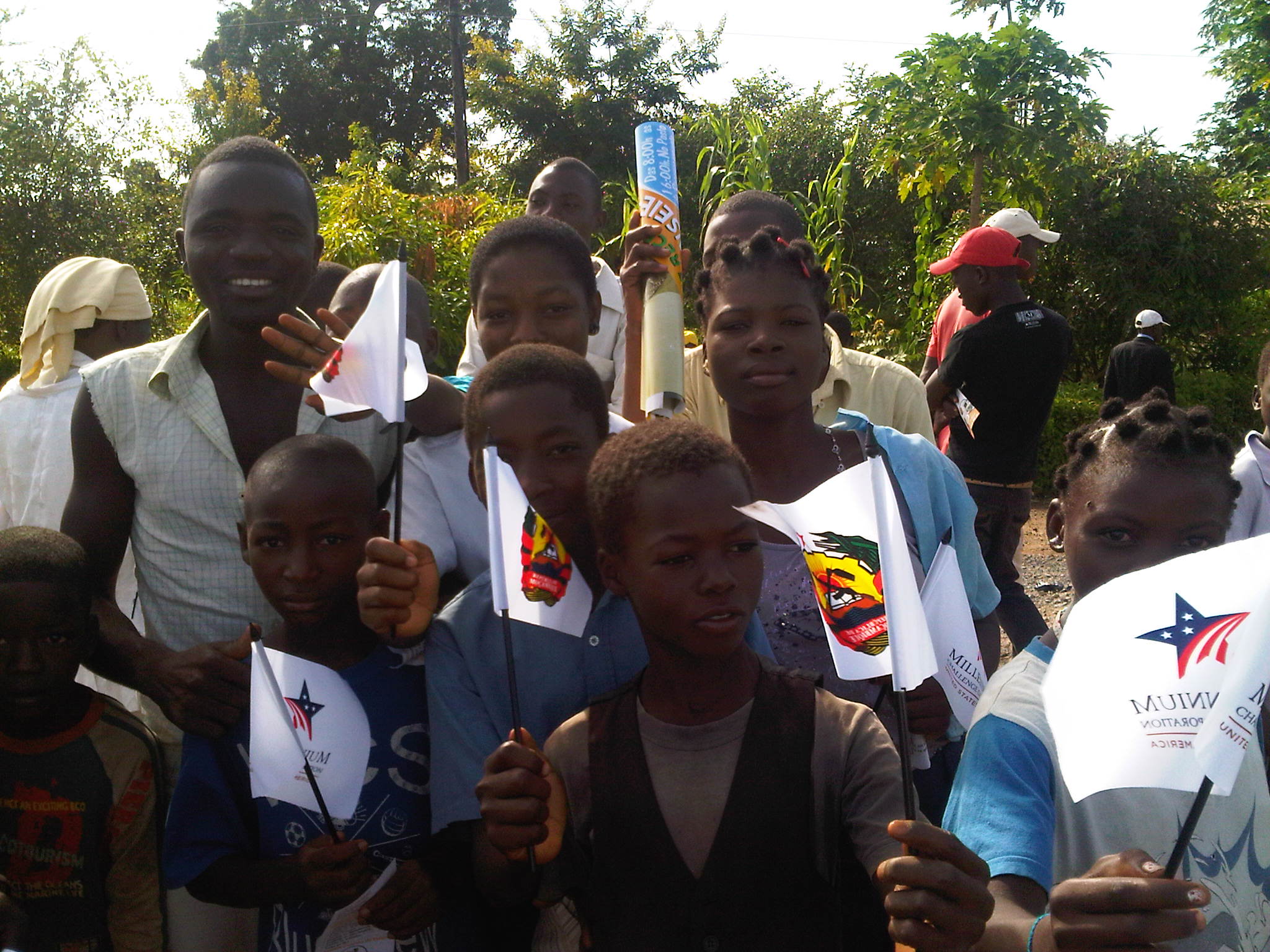 Last month, President Armando Guebuza led inaugural ceremonies to celebrate four infrastructure projects in Nampula province: a rehabilitated dam in the booming city of Nacala, an improved water supply system in the city of Nampula and two rehabilitated roads that total 157 miles and form a vital part of Northern Mozambique's transportation network—all major efforts of the country's five-year, $507 million compact and a symbol of MCC and a partner country working together to achieve common goals.
These investments will benefit almost 1.3 million people in the region through reduced transportation costs, better access to employment and economic opportunities, increased supply of reliable water, reduced costs to access clean and safe water, and improved health benefits through reduced water-borne diseases.
Local communities celebrated these achievements under sunny skies at a program that included speeches, singing, dancing, and tree-blessing ceremonies. The enthusiasm and joy on display during these events made it easy to forget the hard work required to make these major infrastructure projects a reality. It's worth recognizing that the Mozambique Compact—which ended in September 2013—saw more challenges than most, from a slow startup to implementation challenges that delayed work. But whenever an obstacle arose, dedicated efforts from the teams at MCA-Mozambique (the local organization implementing the compact) and MCC were essential to pushing forward to fulfill the compact's goals.
As a result of these coordinated efforts, the Nacala Dam was completed on time and a final push brought the Nampula water supply system and the two roads to near completion. MCC is prohibited from spending funds on projects after five years—but the Government of Mozambique stepped in and spent $25 million of its own money to complete these projects after the compact ended. This represents a substantial commitment that clearly demonstrated the government's dedication to realizing the compact's promise for the Mozambican people.
So when President Guebuza, U.S. Ambassador Doug Griffiths, MCC Resident Country Director Steve Marma, and the staff of MCA-Mozambique gathered to inaugurate the projects, they weren't just celebrating new infrastructure. They were also celebrating a partnership—and that's what the MCC model is all about.