Fighting poverty and hunger through land rights and irrigation
September 9, 2014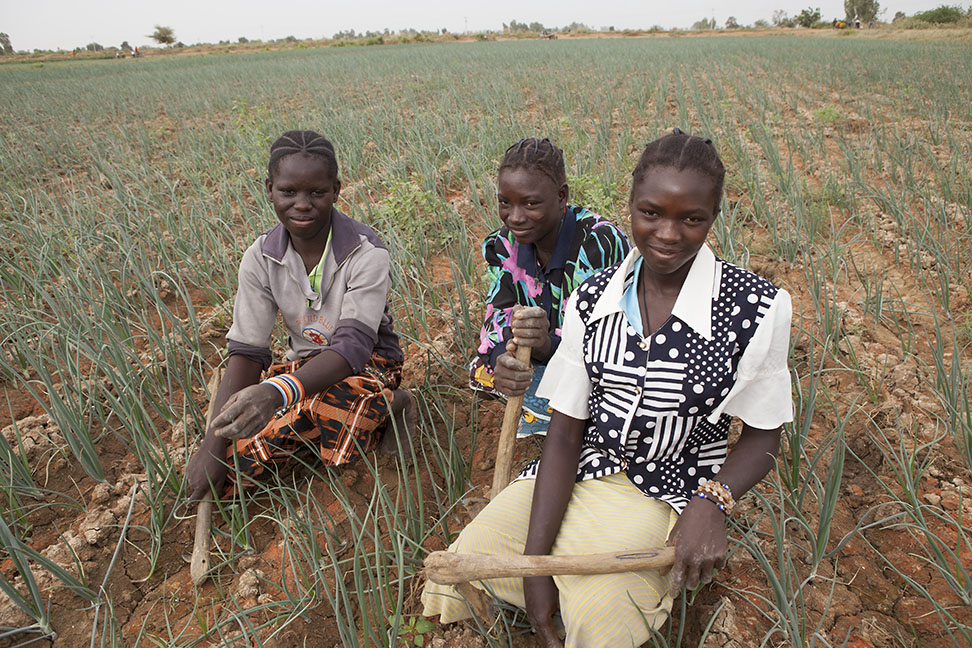 In September 2000, almost 200 countries announced their support for the United Nations Millennium Declaration, promising to help in the fight against poverty and hunger, strengthen access to education and improve health, including combating major diseases by 2015. MCC is one of several U.S. government agencies that help partner countries in their efforts to achieve the Millennium Development Goals (MDGs) and improve peoples' lives.
When world leaders convene in New York for the United Nations General Assembly later this month, the MDGs will be a major focus—looking at the progress that has been achieved and establishing a new agenda for development over the coming years. This is the first in a series of blogs highlighting some of MCC's contributions to supporting the MDGs in the lead-up to the United Nations General Assembly.
MDG 1 sets the target of eradicating extreme poverty and hunger. Each MCC compact is designed to fight poverty, and many countries have made fighting hunger and food insecurity a priority of their relationship with MCC.
Since its creation in 2004, MCC has committed over $9 billion in programs designed to spur economic growth in 38 countries, and more than half of these investments have been in projects designed to reduce food insecurity. MCC has helped its partner countries improve agricultural productivity, gain greater access to markets and post-harvest facilities, boost agricultural finance, increase land tenure security, improve land governance and land administration and contribute to improved nutrition.
The effects of MCC's poverty- and hunger-reducing efforts are evident in large-scale irrigation projects in Senegal, Burkina Faso and Mali. Through these investments, we have provided a reliable source of water for thousands of family farmers who are now able to grow irrigated rice and vegetables—even in the dry season and during periods of drought.
And it's not just the delivery of water that makes these investments significant. The sustainability of these investments has also been assured through participatory land allocation activities that protect the land rights of existing land users and give farmers a voice in deciding who receives new land rights, and land registration activities that provide secure, well-documented rights to the newly irrigated land.
More secure rights allow them to invest more confidently in making their land more productive and to take the lead in managing shared resources effectively. Community participation in land allocation decisions increases transparency and accountability of leaders and improves local governance structures. These investments should lead to increased income for these farmers, helping them to farm their way to a better life for themselves and their families.
Read more about MCC's efforts to increase food security in its partner countries.