Inspiration, Implementation and Impact in Indonesia
November 21, 2011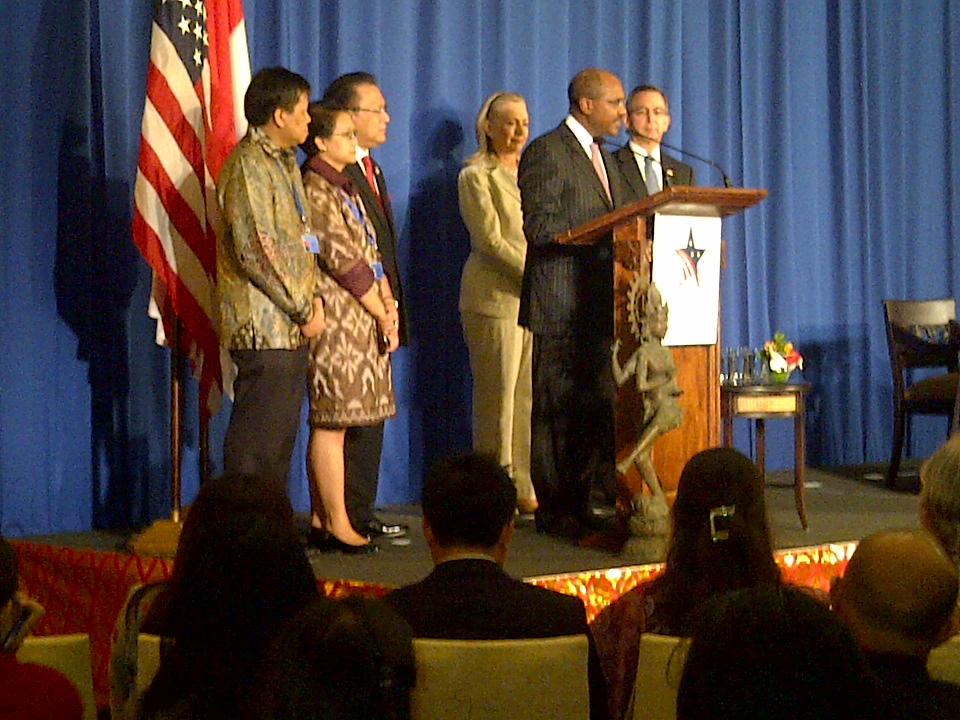 With great hope that we can transform the lives of Indonesia's poor for the better, I joined Secretary of State Hillary Rodham Clinton and Indonesia's Finance Minister Martowardojo, along with other distinguished government ministers, ambassadors and guests, for the signing of Indonesia's $600 million MCC compact in Bali this past Saturday. As Secretary Clinton said, each of the elements of the compact represents a step forward in the relationship between the United States and Indonesia. I am proud that MCC is partnering with the Indonesians to achieve their goals for long-term poverty reduction and economic growth.
MCC's investments in low-carbon economic development, better natural resources management, nutrition to prevent childhood stunting, and procurement modernization create new opportunities to improve the quality of life for Indonesians. Our partnership will work to raise productivity, increase household incomes, reduce household energy costs, and improve the delivery of growth-enhancing goods and services by the public sector. I am struck by how open the Indonesians have been to MCC's distinct model for development—one that is country-driven, reform-centered and results-focused to maximize effectiveness and sustainability. This innovative compact embodies Indonesia's priorities and its strong commitment to our partnership.
As I shared with the Indonesians, much hard work awaits us. Our partnership must now turn the inspiration of a momentous signing into the implementation of an action plan that will deliver lasting impact. Through an unfaltering commitment to tangible results, accountability and transparency, we can achieve the full promise of the compact. Let's get to work.