MCC is Supporting the Rule of Law in Benin and Mali
June 2, 2011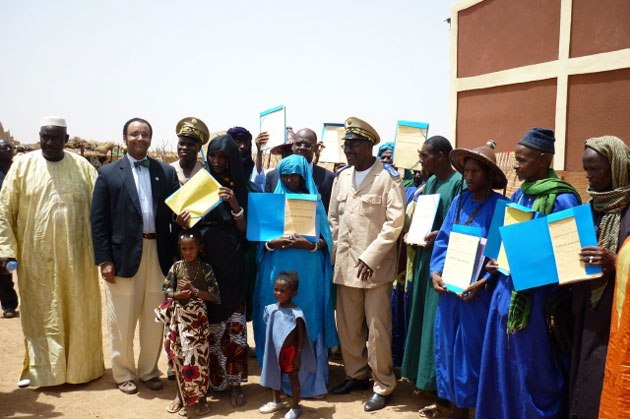 The Millennium Challenge Corporation (MCC) uses 17 independent, transparent indicators to measure countries' commitment to democratic governance, investments in people, and economic freedom.  One of those indicators measures performance on the rule of law, which among other things, measures the effectiveness, independence and predictability of the judiciary; the protection of property rights; and the enforceability of contracts.  As MCC's General Counsel, this is an area of great interest to me, so I was especially pleased to see the rule of law at work in Benin and Mali, two MCC partner countries in West Africa.
I started my visit in Benin, where one part of MCC's $307 million Compact is designed to boost investment and private sector activity by increasing access to the justice system.  During my trip, I visited the new, MCC-funded Legal Information Center (LIC).  When completed, the LIC will, for the first time, serve as a center for disseminating court decisions, laws, case records, and other legal information to the people of Benin, which will improve transparency and "demystify" the law for its citizens.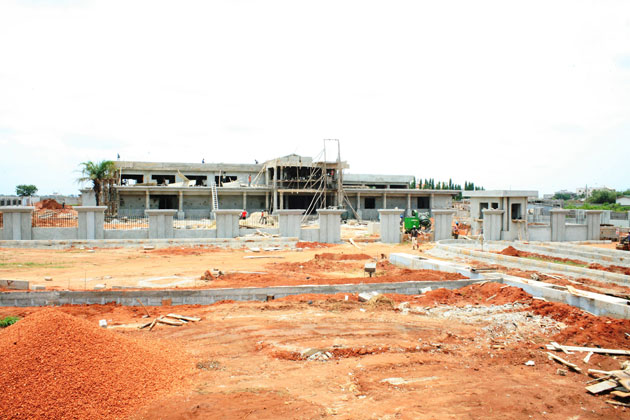 MCC is also financing the construction of five new courthouses, and I was fortunate enough to visit one courthouse under construction.
I also had the opportunity to see another benefit of MCC's investment: a computerized case management system.  These new courthouses and the case management system promise to enhance the rule of law by increasing the speed and efficiency with which cases are processed and adjudicated in Benin.  MCC's compact funding is already delivering results: the average time required for a trial court to reach a decision has been reduced from nine to six months — for courts of appeal, the time has been reduced from 23 to 10 months.
I then traveled to Mali, where MCC is working with the government on a $461 million Compact that focuses on improvements to the Bamako airport, and a large, highly-integrated agriculture project in the Alatona region on the country.  As part of the agriculture project, the Government of Mali is providing land titles to small famers for the first time. (Read American Investments in agricultural productivity and airport renovation lead to growth in Mali.) During my trip, I participated in a ceremony to distribute land titles to small farmers in the Village of Feto.  As a measure of MCC's efforts to improve gender equality, a number of these farmers decided to hold legal title in both the husband's and wife's names.  A few of the titles were given to women only, which represents a major advance.  Providing these farmers with ownership of their land is critical to the continued success of the agricultural project, as farmers who own their land are more likely to maintain and improve it.  Moreover, as owners, they can use the land as collateral, which they could not do previously.  Also, land ownership is a part of the Government of Mali's effort to de-centralize authority.  Rather than land being controlled from the capital, these land title reforms will empower the people who are actually working the land.  This effort is intended to be a model for other areas in Mali.
I'm honored to have seen first-hand the impact of MCC's investments in Benin and Mali, and how they are strengthening the rule of law.