Resettlement means opportunity for all
July 1, 2014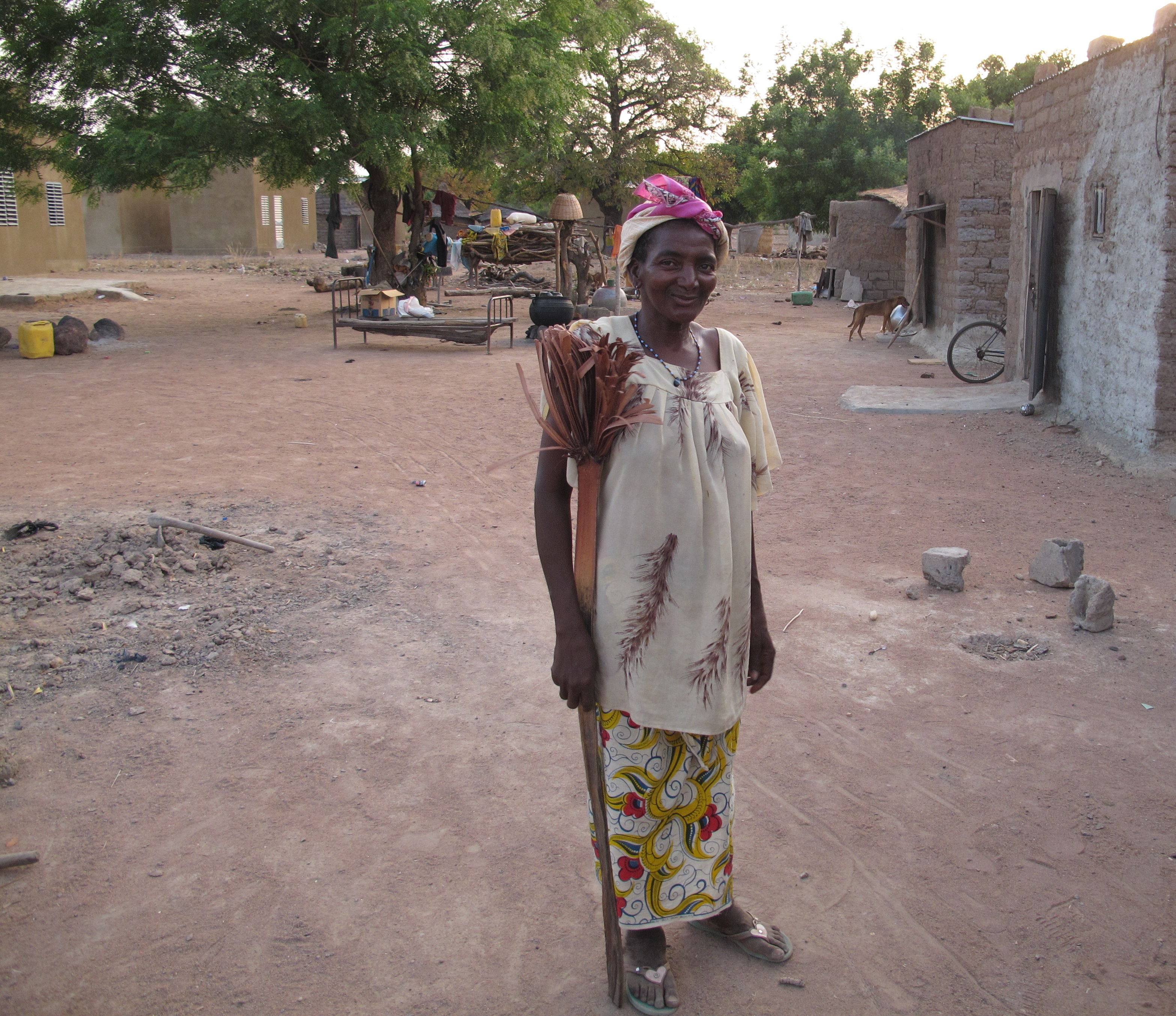 MCC's five-year compact with Burkina Faso ends on July 31. This story is part of a series of blogs and stories that highlights the accomplishments of this compact through the voices of the people who will benefit most from MCC's investments in Burkina Faso. Read the stories and learn more about the Burkina Faso compact.
The start of Burkina Faso's rainy season used to bring a sense of unease for Assonsi Karama.
Rain would leak through the straw roof of his house and cause his mud-brick walls to fall apart. Everything in the house would get soaked, and Karama often resorted to starting a fire inside the house to dry everything out.
Now?
"It rains, and I sleep well," the 35-year-old farmer said. "There's no problem."
Karama's family was one of 16 that received new housing in the village of Diarabakoko in southwest Burkina Faso to make way for road construction as part of MCC's five-year, $480.9 million compact.
The $194 million Roads Project is paving 170 miles of primary roads in western Burkina Faso to help improve access to markets, reduce travel times and vehicle operating costs and ultimately boost household incomes.
On my visit earlier this year to Diarabakoko, Karama gave me and an MCC colleague a tour of the village. As we walked past women stirring porridge over open fires and chickens pecking at the ground, we saw the new homes—sturdy structures with concrete walls and metal roofs—standing in stark contrast to the town's usual mud-and-straw huts. On the outskirts of the village were newly built latrines and hand pumps for drawing groundwater. These investments demonstrate MCC's high standards for compensation designed to improve the quality of life for those persons affected by its projects.
Karama's father and the village elder, 79-year-old Massefa Karama, said the new homes were one of the best changes the community has seen in his lifetime.
His son wants him to carry a message.
"When we bury him, he'll tell our ancestors that they missed these new houses," Assonsi Karama said. "They missed a huge event."