When water flows, prosperity follows
June 7, 2012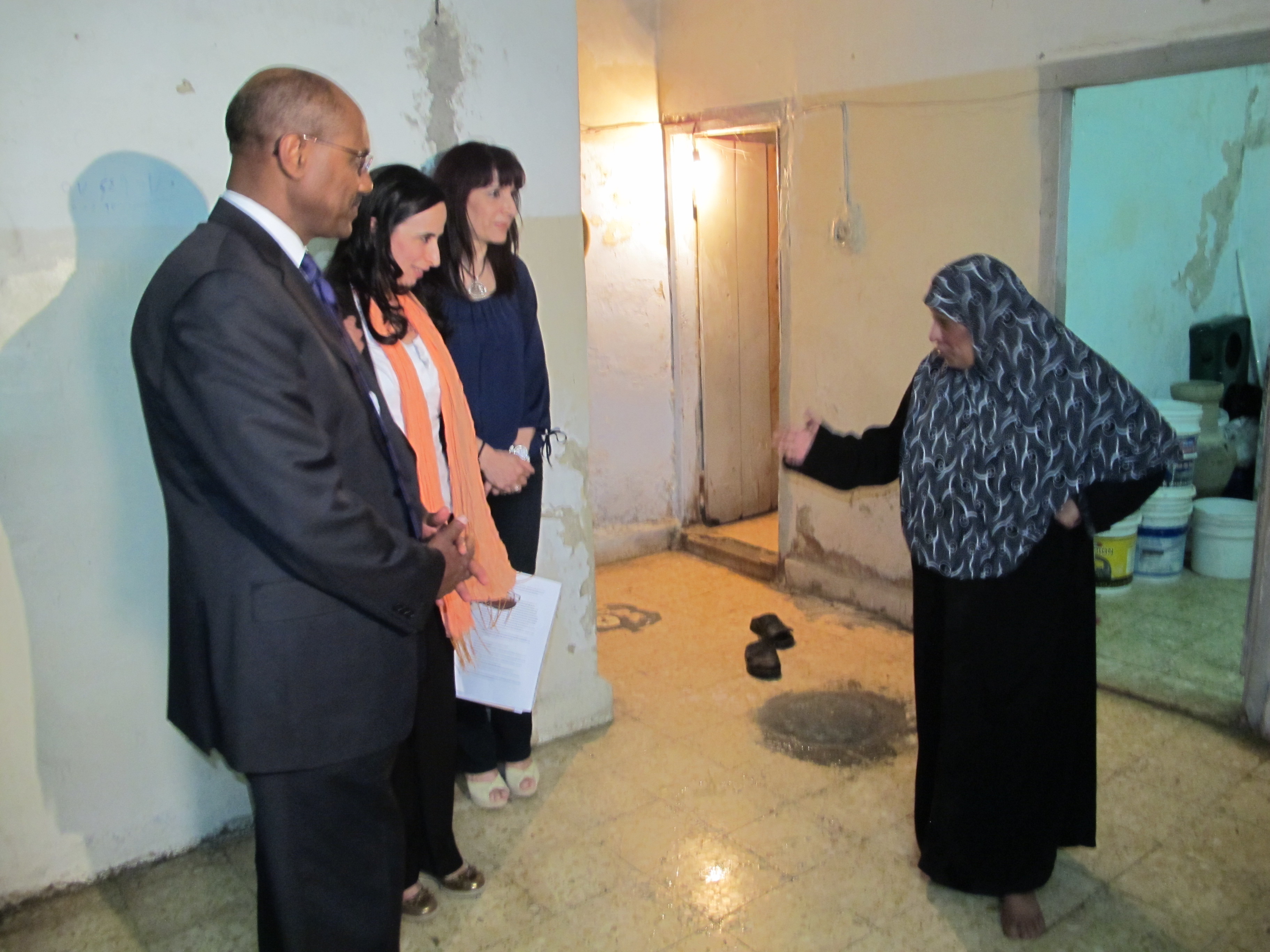 I am in Jordan, one of the world's driest countries, where severe water scarcity  impacts every aspect of daily life.
I met with Fatima Ali, a widow, whose entire income is spent on rent. The water pipes to Fatima's home leak and the wastewater pipes overflow regularly. When water does flow in, Fatima uses old paint cans to store it because she does not have proper water storage containers. Fatima's neighbor, Sulaiman Ali (no relation to Fatima), has similar challenges. The diabetic father of three lacks proper water storage capabilities, and the inconsistent water supply makes operating his dialysis equipment extremely difficult.
MCC's $275 million compact with the Government of Jordan is designed to address some of these challenges.
Through the repair and replacement of broken or leaking pipes and the installation of proper water storage tanks, MCC will increase water availability and quality in poor neighborhoods like the one where Fatima and Sulaiman live. MCC's grant will also extend modern sewers to urban neighborhoods, improving wastewater collection and decommissioning the use of cesspits.
Today, I presided over the signing of a critical private sector agreement, a major step toward expanding the As Samra wastewater treatment plant. Originally built with help from the U.S. Agency for International Development, the As Samra wastewater treatment plant, once completed, will be one of the largest in the region. Approximately half of the financing for this expansion is being provided through private sector partners, proving once again that when governments create the right atmosphere for investment, the private sector will respond. 
Together, these activities will benefit approximately 3 million Jordanians. For Fatima and Sulaiman, it means a better quality of life. For MCC, it means economic growth and development for a critical partner country in the Middle East. Truly, when water flows, prosperity follows.