Investing in a Sustainable Energy Future for Kosovo
Empowering a Brighter Future
Gaining independence in 2008, the Republic of Kosovo is one of the world's newest countries. A vibrant democracy, the Government of Kosovo is committed to strengthening the administration and quality of public services and infrastructure. Despite making significant progress in adopting legislation, Kosovo remains one of Europe's poorest countries with 24.4 percent of its population living under the poverty line. With energy demand outweighing supply, frequent power outages have limited economic growth—hindering investment and disrupting manufacturing, education, and health services.
In 2017, MCC and the Government of Kosovo partnered to implement a $49 million Kosovo Threshold Program, focused on making energy more reliable and piloting approaches for reducing demand for energy; promoting a data-driven, transparent approach in both the economy and governance; and creating progressive synergies with the private sector and civil society.
All photos and video provided by Millennium Foundation Kosovo (MFK).
A Sustainable Energy Landscape
Kosovo's primary source of energy remains coal-fired power plants and many households still burn firewood and coal for heating and cooking—generating air pollutants that not only cause respiratory and other health problems, but also accelerate climate change.
Improving energy efficiency is one of the most cost-effective measures countries can take to improve health outcomes, reduce greenhouse gas emissions and pollution, and yield cost savings for residents and businesses. Access to reliable and affordable electricity for households is key to energy efficiency in Kosovo, as over 60 percent of the country's energy consumption is used for residential needs.
MCC in partnership with Kosovo designed the SEEK program (Subsidies for Energy Efficiency in Kosovo), which incentivized people across the country to reduce household energy consumption and lower energy costs by subsidizing the cost of retrofitting houses and apartment buildings with energy efficiency measures, such as improving thermal insulation of walls and roofs and installing energy-efficient water heaters and furnaces.
As a result, approximately 1,700 families in different municipalities across the country saved on their monthly energy bills by retrofitting their homes and apartment buildings to achieve greater energy efficiency. Now, families can be more comfortable in their homes during the wintertime, while also reducing their energy consumption. Even better, the government has data that they can use for the scaling of similar investments going forward.
Additionally, the District Heat Metering Activity is working with the Municipality of Pristina and Termokos, the utility, to convert 17,500 Termokos customers from area-based billing to consumption-based billing. This change will give residents control over their own energy bills, incentivizing them to only use what they need. The savings from household behavior change can be used to further expand the district heating system to new customers.
In addition to changing household energy-saving behaviors, the MCC-Kosovo Threshold program aimed to improve the country's overall energy landscape by mobilizing the capital and expertise of the private sector. The Green Recovery and Operations Window (GROW) is a strategic partnership between MCC (via the Millennium Foundation Kosovo/MFK, the threshold program implementer in Kosovo), the U.S. International Development Finance Corporation (DFC), and the Kosovo Credit Guarantee Fund to support small and medium-sized businesses through loans, technical assistance, and streamlined investment guidelines for solar energy projects.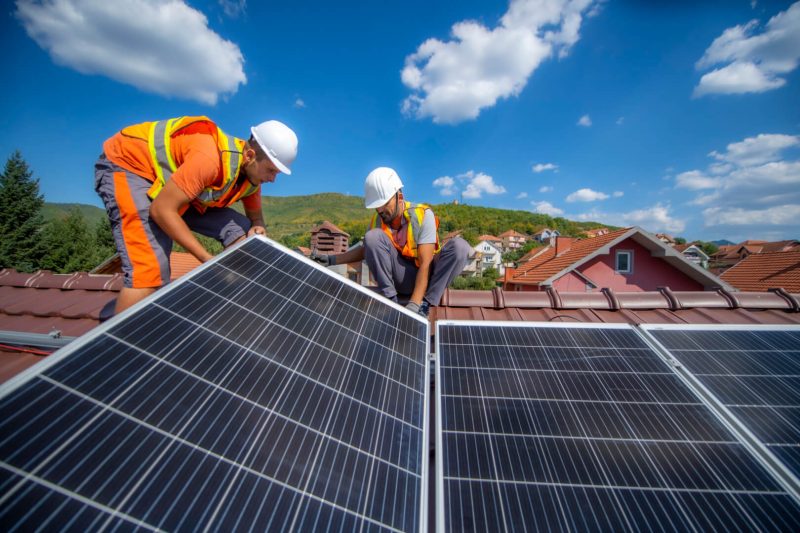 An Inclusive Energy Economy
MCC's economic analysis, conducted in partnership with the Government of Kosovo, showed extremely low labor force participation rates for Kosovan women, potentially hindering economic growth. As a result, the MCC-Kosovo Threshold Program developed strategies needed to address these gender imbalances and ensure Kosovan women were not left behind.
For women entrepreneurs, who may lack the knowledge or finances to implement energy efficiency measures, energy is a significant cost burden—second only to labor. And the country's energy sector, historically dominated by men, provided an ideal platform for change.
The Women in Energy Program tackled these challenges through a holistic approach to address the barriers preventing women from engaging more fully in their nation's economy. The Women in Energy Entrepreneurs (WEE) activity engaged academic institutions, the private sector, and local governments to promote greater opportunities for employment of women in Kosovo's energy sector. WEE supported over 400 women entrepreneurs to invest in energy efficiency machinery, equipment, renewable energy technology, and building-related energy saving measures. Investments supporting women entrepreneurs have encouraged them to grow and expand their businesses locally and internationally.
The Women in Energy Program also established a pipeline for future generations of women leaders in science, technology, engineering, art and math (STEAM) by giving 200 young women internships in the energy sector as well as awarding fully funded scholarships to study in STEAM related fields in the United States.
The partnership between MCC and Kosovo also resulted in awareness campaigns designed to encourage women's economic participation in the energy sector that reached more than 20,000 people in the span of eight days in 2022.
Increasing Data and Promoting Accountability
Government transparency is essential to a healthy democracy, and an open data environment fosters trust between investors, citizens, and government leaders at all levels. This not only dispels previous misconceptions, but also leads to productive civic discussions on how to best address a country's economic and institutional challenges.
The MCC-Kosovo partnership has increased the amount of available data to promote government transparency, accountability and data-driven decision making at all levels of government.
DigData Kosovo—a program focused on four open data initiatives in the areas of energy, employment, air quality, and judicial data—crowdsourced solutions on how open data can better inform government policies. Through open data competitions, the Government of Kosovo welcomed collaboration among the public, civil society, the media, academia, think tanks, the private sector, and civil servants to promote data-driven government policies that align with the needs of the public.
The DigData competitions led to creative problem-solving opportunities, with one awardee finding that demand for energy efficient appliances is low relative to other European countries. As a result, the Ministry of Trade and Industry reduced taxes on imported high-efficiency appliances, benefitting appliance stores, customers, and the awardee. Appliance stores benefit from increased sales, customers save on their appliances and electricity bills, and the awardee receives a portion of the profits.
Kosovo has poor air quality due to its reliance upon coal, and high levels of smog are impacting the health of its people. An Environmental Data Collection Activity supported government institutions involved in environmental protection and health to effectively monitor and report on air quality indicators to a variety of stakeholders, including the public. The activity allowed Kosovans to access continuous and historical air quality data and three-day air quality forecasts online and through a smartphone app. MFK also repaired and modernized 13 air quality sensors located around Kosovo, allowing wireless access to air quality data aligned with the EU Air Quality Index. These components will help Kosovans to make more informed decisions regarding their health and safety and to better consider the air quality around them as they plan their everyday lives.
Surveys indicated a low level of public trust and confidence in Kosovo's judicial system. A Public Access to Judicial Information Activity responded to this challenge by creating new platforms in partnership with the Kosovo Judicial Council to increase transparency for the people of Kosovo. An open data platform is making anonymized data about case types and outcomes from the judicial sector available publicly, and a case tracking mechanism allows people to track their cases online.
A Firmer Foundation for Growth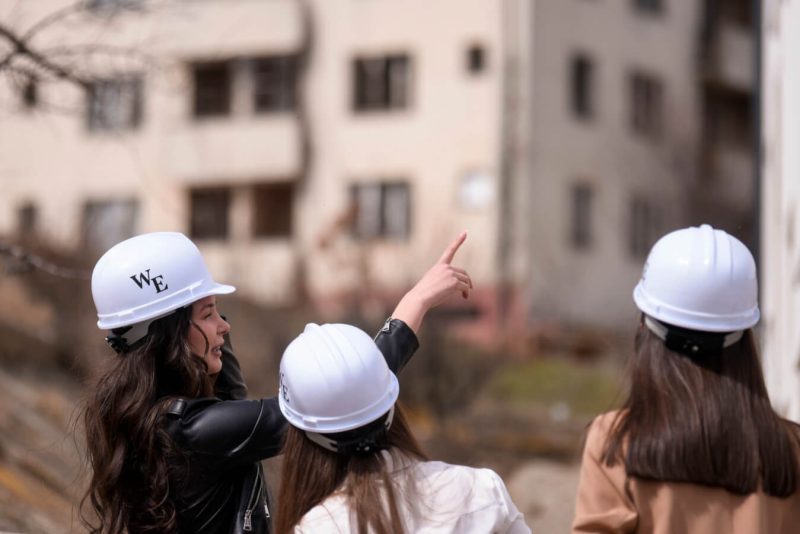 Reliable access to power is a crucial part of modern living and a critical element of poverty alleviation, economic growth, and improved living standards. The MCC-Kosovo Threshold Program has created, in partnership with the Kosovans, a stronger foundation on which the Government of Kosovo can continue to build a more affordable, inclusive, reliable, and sustainable future for its people.
In line with this goal, Kosovo and MCC signed a $202 million compact that will address the reliability of Kosovo's electricity supply and will continue the country's energy sector transformation towards one that is more sustainable, inclusive, reliable and affordable.