Press Statement
MCC Statement on CEO Meeting with Kosovo Prime Minister
For Immediate Release
September 2, 2020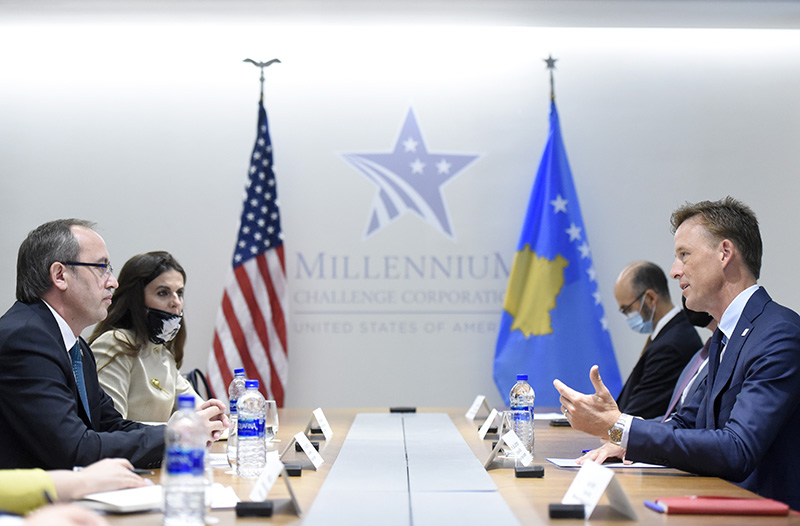 WASHINGTON, D.C., September 2, 2020 – Today, the Millennium Challenge Corporation (MCC) Chief Executive Officer, Sean Cairncross, met with the Prime Minister of Kosovo, Avdullah Hoti, in Washington, D.C.
MCC and the Government of Kosovo enjoy a strong partnership and continue to work together to implement a successful threshold program and design a compact that will focus on economic development and aims to increase job creation in the country. Prime Minister Hoti's leadership has proven pivotal as MCC and the government work to create better economic opportunities for the people of Kosovo.
MCC acknowledges Kosovo's dedication to progress and encourages the government to continue to demonstrate its ongoing commitment to MCC's eligibility criteria, which includes combatting corruption and reinforcing the importance of the rule of law, as we work together to reduce poverty through economic growth.
###