Press Release
MCC Vice President Joins W-GDP Trip in Côte d'Ivoire to Launch New Ivoirian Gender Unit, Tour Future Compact Project Sites
For Immediate Release
April 26, 2019
WASHINGTON, D.C., April 26, 2019— The U.S. government's Millennium Challenge Corporation (MCC) Vice President for the Department of Congressional and Public Affairs, Karen Sessions, joined Senior Advisor to the President, Ivanka Trump, Senator Lindsey Graham, Senator Chris Coons, Senator John Barrasso, Senator Ben Sasse, Congressman Michael McCaul and USAID Administrator Mark Green in Abidjan, Côte d'Ivoire on April 16th and 17th as part of a trip in support of the recently launched Women's Global Development and Prosperity initiative (W-GDP), a new administration action to prioritize the critical role women play in driving economic growth around the world.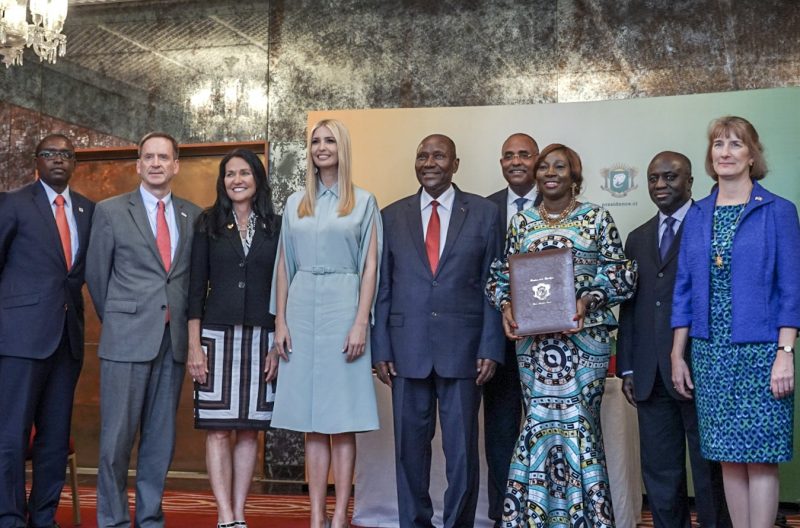 Vice President Duncan Presides over Launch of New Gender Unit at the Ministry of Education
During the trip, VP Sessions, Senior Advisor Trump and Administrator Green joined Côte d'Ivoire Vice President Daniel Kablan Duncan and Minister of National Education Kandia Camara for the launch of a new gender unit within the Ivoirian Ministry of National Education that will focus on improving education and training for girls and women to strengthen the workforce and meet the needs of the Ivoirian private sector. The new gender unit also fulfills a requirement for funding of the Skills for Employability and Productivity Project under the five-year $524.7 million MCC Côte d'Ivoire Compact.
"Operationalizing the gender unit as part of the MCC Compact today directly supports pillar three of the president's W-GDP Initiative, focusing on the importance of institutional and policy reforms towards increasing economic opportunity and prosperity for women in Côte d'Ivoire," Senior Advisor Ivanka Trump said.
"This is an important milestone in the MCC-Côte d'Ivoire partnership, and will increase economic opportunities for women and girls," MCC Vice President Karen Sessions said. "Empowering women and girls is fundamental to achieving MCC's mission of reducing poverty through economic growth."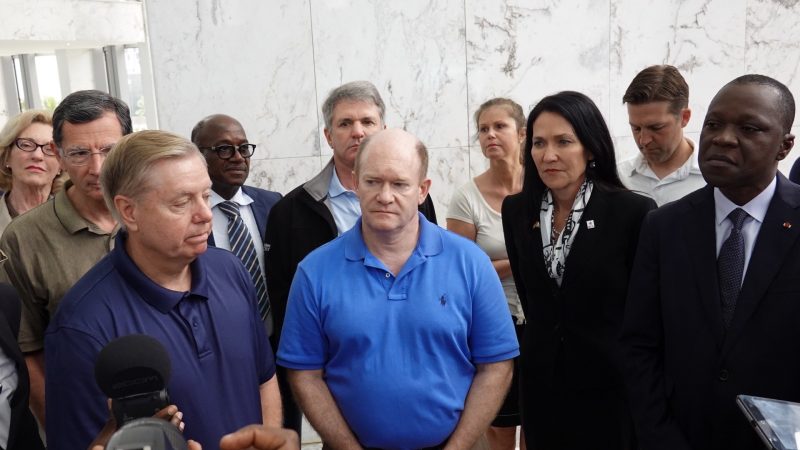 Members of Congress Tour MCC Côte d'Ivoire Compact Project Sites
A congressional delegation that included Senator Lindsey Graham, Senator Chris Coons, Senator John Barrasso, Senator Ben Sasse and Congressman Michael McCaul joined Vice President Sessions for a briefing on the Abidjan Transport Project, a key component of the MCC Côte d'Ivoire Compact, and a tour of sites to be rehabilitated under the project. MCC's investments in transportation are designed to facilitate trade, create new business opportunities and reduce transport costs.
During the site tour, Senator Coons echoed MCC's goal of strengthening Côte d'Ivoire's economy by empowering Ivoirian women in the workforce. "The movement of women into the labor force, into society, into leadership, transformed our nation. It is our hope that this will also be transformative for your nation," Senator Coons said.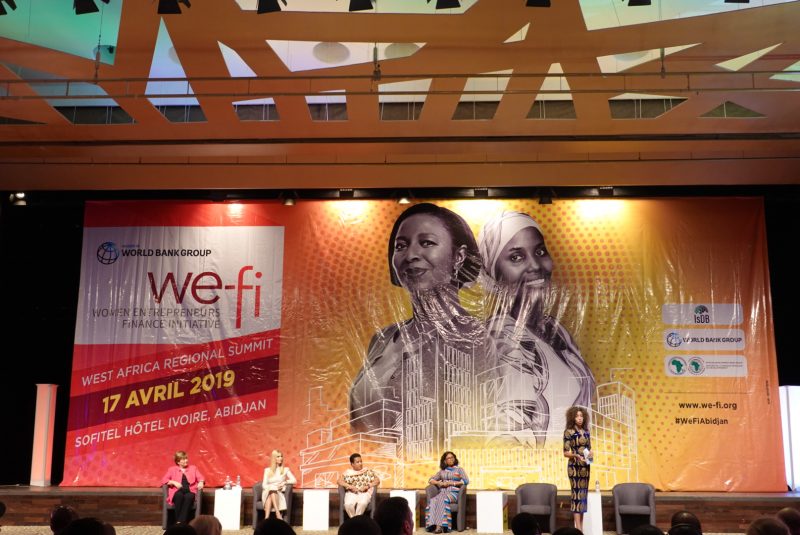 U.S. Delegation Joins World Bank We-Fi Summit and Côte d'Ivoire State Dinner
The delegation from the U.S. government, including VP Sessions, attended the first World Bank Women Entrepreneurs Finance Initiative (We-Fi) West Africa Regional Summit, bringing together heads of state, key bilateral and multilateral donors, stakeholders, and the private sector to discuss expanding opportunities for women-led enterprises in West Africa.
Following the We-Fi Summit, VP Sessions joined dignitaries, including the First Lady of Côte d'Ivoire Dominique Ouattara, Senior Advisor to the President Ivanka Trump, Vice President of the Republic of Côte d'Ivoire, Daniel Kablan Duncan, Administrator Green and the bipartisan U.S. Congressional Delegation led by Senator Lindsey Graham at a State Dinner. During the State Dinner, VP Sessions had the opportunity to brief First Lady Ouattara on the MCC Côte d'Ivoire Compact and MCC's work in support of women's economic empowerment.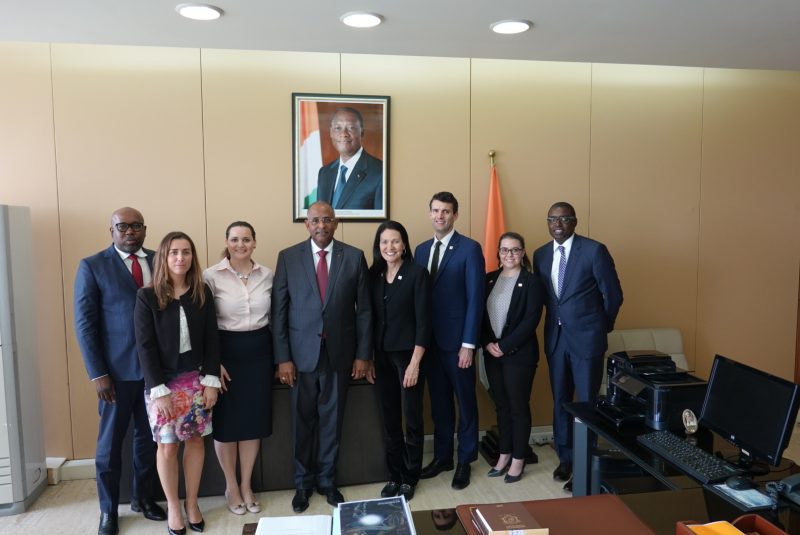 VP Sessions Meets MCA-Côte d'Ivoire Board of Directors and Staff
To conclude the visit, Vice President Sessions, along with a small MCC delegation and the Resident Mission, met with Minister Patrick Achi, Secretary General to the Presidency and Chair of the MCA-Côte d'Ivoire Board of Directors, and other members of the MCA staff and Board of Directors. VP Sessions emphasized the key role that MCC has played in making women's empowerment a policy priority in Côte d'Ivoire and the progress that still must be made by the country's new gender unit.
###
MCC is an independent U.S. Government agency working to reduce global poverty through economic growth. Created in 2004, MCC provides time-limited grants and assistance to developing countries that meet rigorous standards for good governance, from fighting corruption to respecting democratic rights. Learn more about MCC at www.mcc.gov.