Press Release
MCC, 10 American Companies Explore Opportunities in Tanzania
For Immediate Release
June 4, 2015
Dar es Salaam — The U.S. Government's Millennium Challenge Corporation (MCC), the Department of Commerce and 10 American companies successfully concluded the first half of a trade and investment mission yesterday to explore business opportunities in Tanzania's energy sector.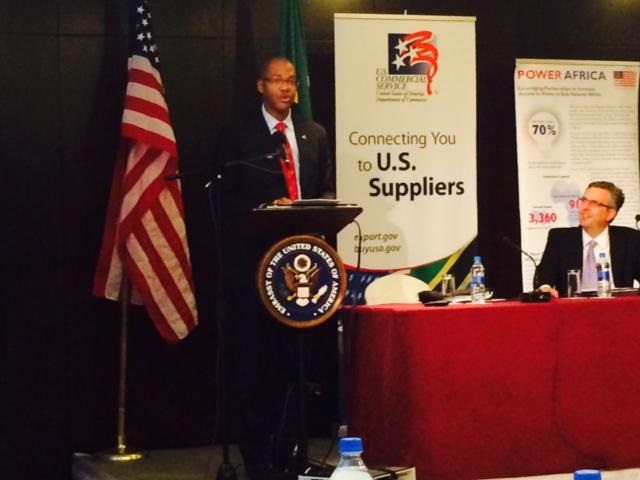 The mission, the first in MCC's 11-year history, promotes U.S. exports and expands U.S. companies' presence in Africa by introducing American firms to opportunities in the energy sector. The mission also contributes to the goals of Power Africa, a whole of U.S. Government effort designed to double access to electricity in all of sub-Saharan Africa.
The companies met with key officials from the Government of Tanzania–including Prime Minister Mizengo Pinda–as well as members from the Tanzanian private sector and civil society.
The delegates also met with U.S. Ambassador to Tanzania Mark Childress and Christopher A. Smith, the Assistant Secretary for Fossil Energy at the U.S. Department of Energy. Representatives from MCC, the Department of Commerce, USAID and the American Chamber of Commerce also briefed the mission delegates about the opportunities in Tanzania's energy sector.
"The Tanzanian energy sector is ready for outside investment, and we wanted American firms to see firsthand and hear from top officials about the opportunities in this country," said Kamran Khan, MCC's Vice President for Compact Operations and the trade and investment mission lead.
Among others, the mission delegates met with:
Saada Mkuya Salum, Tanzanian Minister of Finance
George Simbachawene, Tanzania Minister of Energy and Minerals
Prof. Benno Ndulu, Governor, Bank of Tanzania
Omari Issa, CEO, President's Delivery Bureau
Juliet Kairuki, Executive Director, Tanzanian Investment Centre
Ali Mufuruki, Chairman CEO Roundtable of Tanzania
Godfrey Simbeye, Executive Director, Tanzania Private Sector Foundation
The delegation also met with representatives from Tanzania Electric Supply Company Limited, Zanzibar Electric Company, the Rural Electrification Agency, and the Energy and Water Utilities Regulatory Authority.
MCC's first compact with Tanzania, an investment of $698 million from 2008 to 2013, rehabilitated distribution infrastructure and funded a new submarine cable to connect Zanzibar with the mainland.
A potential new compact with Tanzania that would focus on reforms to the country's energy sector remains under development.
MCC's Board of Directors must approve all compacts before they can be signed. The Board takes many factors into consideration, including operational readiness and commitment to good governance, which includes taking concrete steps to combat corruption, protect democratic rights and ensure protection of freedom of expression.
The trade and investment mission concludes this week in Malawi.
Related:  MCC to be joined by 10 U.S. Firms On Its First Trade and Investment Mission
###
The Millennium Challenge Corporation, a U.S. Government agency designed to work with some of the poorest countries in the world, is based on the principle that aid is most effective when it reinforces good governance, economic freedom and investments in people that promote economic growth and elimination of extreme poverty.