Press Release
MCC Chief Operating Officer, Congressman Engel Visit Kosovo for Launch of New $49 Million Program
For Immediate Release
November 20, 2017
WASHINGTON, D.C., November 20, 2017 – Today, Millennium Challenge Corporation (MCC) Chief Operating Officer Jonathan Nash, U.S. Congressman Eliot Engel, and Kosovo Prime Minister HE Ramush Haradinaj launched MCC's new $49 million Kosovo Threshold Program at an event in Pristina, Kosovo.
The threshold program will drive economic growth and reduce poverty across the country by expanding access to affordable and reliable electricity, and by strengthening government accountability and transparency.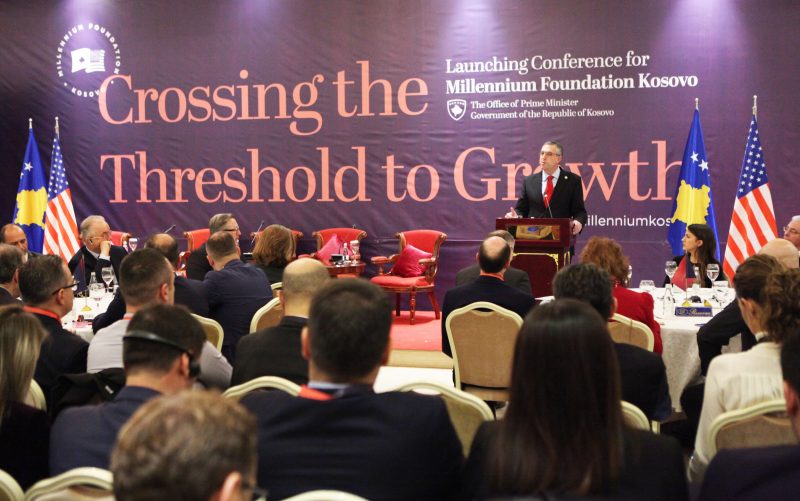 "We are pleased to partner with the Government of Kosovo as this young country builds the pillars of a modern economy and inclusive, transparent institutions," MCC Chief Operating Officer Jonathan Nash said. "Through this investment, MCC will support efforts to strengthen rule of law and governance, and create new opportunities for growth that reduce poverty and advance regional stability."
Kosovo is one of the newest countries in the world, and with 30 percent of the population living below the poverty line, it is also one of the poorest countries in Europe.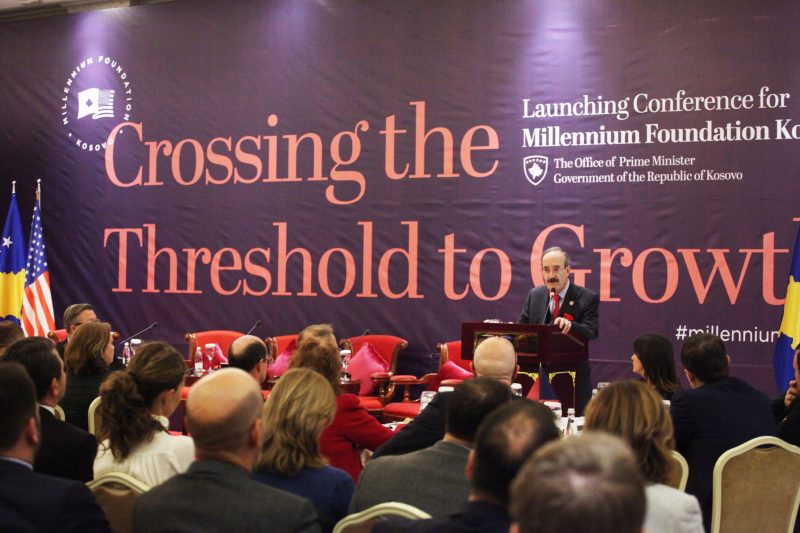 "This new MCC partnership is focused on areas critical to Kosovo's future and will help move Kosovo toward Euro-Atlantic integration," U.S. Congressman Eliot Engel said. "I'm proud to stand with Kosovo as it enters this important new chapter – this day was a long time coming."
MCC's Kosovo Threshold Program will support the Government of Kosovo's efforts to lower energy costs for households and businesses and improve transparency and accountability with a focus on policy and institutional reforms.
"Launching the Millennium Foundation Kosovo is the realization of the Threshold program with the MCC, proving the strong commitment of the U.S. Government to Kosovo's economic and political development," Prime Minister HE Ramush Haradinaj said. "We are fully supportive of this organization and its mission of helping free Kosovo from its economic constraints and to further strengthen the rule of law. The partnership with the U.S. is not only strategic but also beneficial for all the citizens of Kosovo."
The program includes two projects.
The Reliable Energy Landscape Project is designed to encourage investments in household energy efficiency and support the adoption of less expensive sources of heating. In Kosovo, banks are often reluctant to finance energy projects, so this effort will work to identify and overcome barriers to financing for independent power producers in Kosovo. It will also support women's employment and entrepreneurship in the energy sector.
The Transparent and Accountable Governance Project is designed to increase publicly available and accessible data on the judiciary, the environment, and the labor force to foster more collaborative relationships among government, civil society, and the private sector. The project includes establishing public access to an electronic case management information system and making a variety of court data publicly available. The project also includes an Open Data Challenge to foster productive partnerships between government and civil society and support innovation in data use and analysis.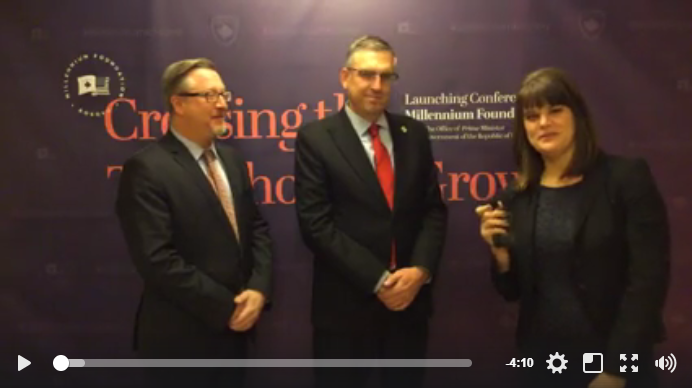 MCC's grant investments promote economic growth and help people lift themselves out of poverty, creating more stable, secure countries and new business opportunities. New procurement and business opportunities associated with the Kosovo Threshold Program will be announced in the coming months.
Learn more about MCC's Kosovo Threshold Program and hear from Sarah Olmstead, MCC's Kosovo Country Team Lead, in her latest op-ed.
###
The Millennium Challenge Corporation is an independent U.S. Government agency working to reduce global poverty through economic growth. Created in 2004, MCC provides time-limited grants and assistance to poor countries that meet rigorous standards for good governance, from fighting corruption to respecting democratic rights. Learn more about MCC at www.mcc.gov.