Remarks by MCC CEO Dana J. Hyde at the Launch of the 2nd Phase of the Water Smart Homes Activity
October 21, 2015, Zarqa, Jordan
Good morning. Marhaban!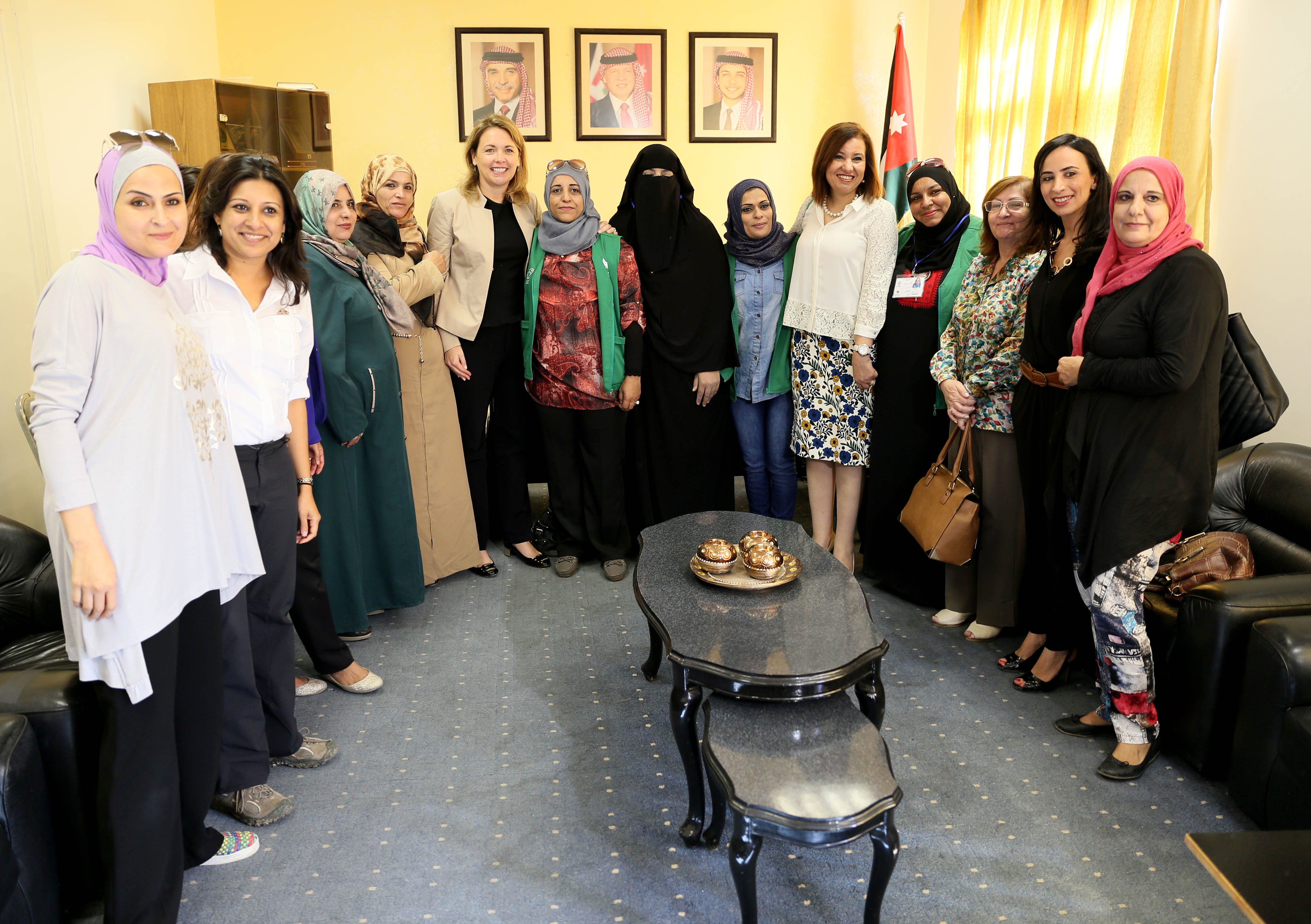 It is a delight to be here. The United States and Jordan are longtime partners, and the work we are doing here together in Zarqa is a testament to the continued cooperation between the people of the United States and the people of Jordan.
I have been in Jordan only a few days but the people I have met have already shown incredible warmth.
I just had the honor and privilege to meet some of the enterprising plumbers with us today. These brave women have seized an opportunity to make a difference for themselves, their families, and their neighbors. They are role models for all of us. Let's give them a round of applause.
I would also like to thank engineer Kamal Zoubi, CEO of the Millennium Challenge Account-Jordan, and members of his team who made this project possible: Lara Shahin, Kholoud Marashdeh, and Sofian Qurashi.
They are helping to improve access to clean water for millions of Jordanians, and we are deeply appreciative of their commitment.
And finally, I want to thank the CoWater team, the Khawla Bent Al-Azwar NGO and more than a dozen other Women's NGOs that have played such a critical role in the Water Smart Homes Activity.
As you know, the U.S. Government's Millennium Challenge Corporation is investing $275 million to preserve and expand the supply of clean water here in Jordan.
This an exciting program that will make a difference in the lives of more than 3 million Jordanians in the Zarqa and Amman governorates.
Today, I'd like to talk briefly about two key principles that guide our work:
First, water management starts with you.
Personal consumption makes up nearly one-third of all water consumption in Jordan. So by making even small changes in your homes, you can make a big difference.
That's why the Water Smart Homes Activity is so important.
Since December 2014, the outreach campaign has worked to raise awareness about water quality and maintenance in the home and has provided thousands of households with the tools they need to make repairs.
This is a crucial component of MCC and Jordan's investment in a water secure future.
The second key principle that guides our work is the recognition that empowering women and girls is critical to Jordan's economic growth.
By integrating support and opportunities for women into projects, MCC ensures that our investment in Jordan's water sector is more effective and more sustainable."
In fact, the Water Smart Homes Activity has specifically targeted women because we recognize their importance in the homes, in their communities, and in the economy.
Several women are already using their skills to find work opportunities as plumbers. They are raising their incomes and supporting their communities.
And not only that. One woman told my team that she is changing cultural perceptions. Her daughter, for example, was initially skeptical of her mother taking up this kind of work. Now, her daughter is saying, "I want to do that!"
This woman has expanded horizons not only for herself, but for other women like her.
As Queen Rania has said, "the more our societies empower women, the more we receive in return."
The Water Smart Homes Initiative is proving how right she is.
We will hear more about it this morning, but I want to congratulate everyone on the progress you have made so far. And I look forward to seeing your accomplishments in phase two.
Thank you.