Zambia Compact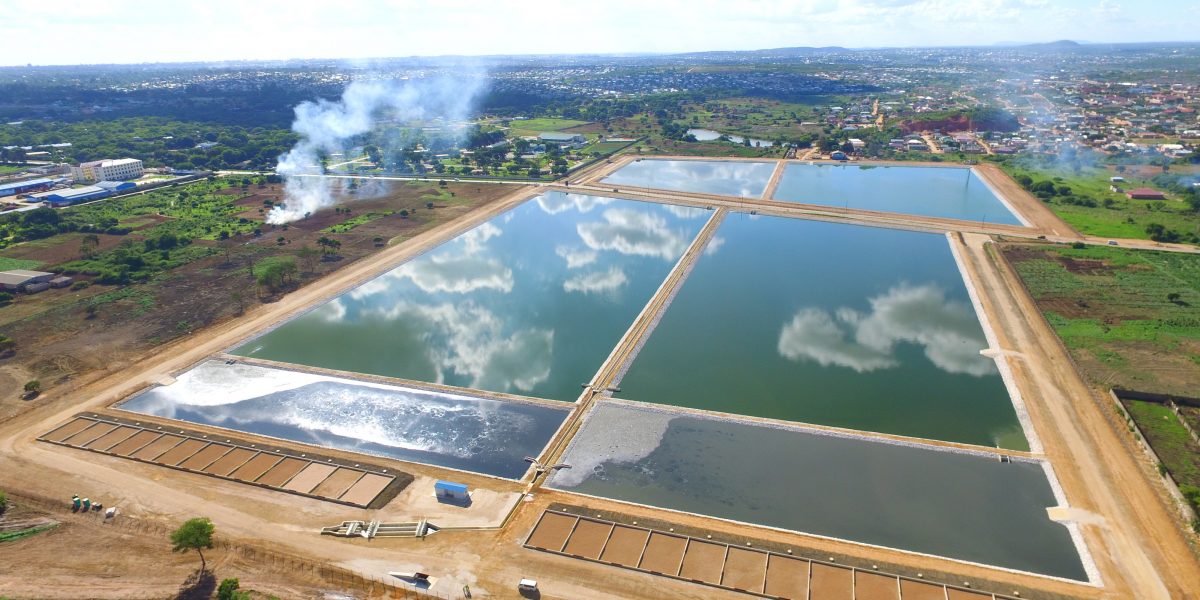 May 7, 2020
MCC partnered with the Government of Zambia to implement a $332 million compact designed to reduce poverty through economic growth. During compact development, MCC and the Government of Zambia determined waterborne illness and a lack of access to clean water to be key constraints to Zambia's sustained economic growth. MCC's large-scale investment focused on intensive water infrastructure investment and institutional strengthening. The compact aimed to build the government of Zambia's capacity to effectively manage the water sector while fundamentally transforming this sector.
Signed: May 10, 2012
Entry into Force: November 15, 2013
Compact End Date: November 15, 2018
Executive Summary
MCC's first engagement with Zambia, a landlocked country in south-central Africa, began in 2004 when the Board of Directors selected the country for a threshold program. Throughout that three-year program, the trajectory of the country's scorecard performance improved, leading the Board to select Zambia as eligible for a compact in 2008. MCC signed a $354.8 million compact with the Government of the Republic of Zambia (GOZ) in 2012.
The Zambian capital of Lusaka experiences seasonal rains that create massive flooding. This phenomenon, combined with a high water table, and poor trash collection and sanitation infrastructure, leads to the spread of water-borne diseases. Many poor residents also lack access to water and sanitation services. Long walks and long lines to fetch water are typical in Lusaka, and time spent to secure clean water represents high opportunity costs.
To address those issues, MCC and the GOZ designed a single sector compact that was MCC's largest urban water investment. The compact invested in major infrastructure improvements. The compact also invested in institutional strengthening of the Lusaka City Council (LCC), the entity responsible for municipal public health and drainage, and the Lusaka Water and Sewerage Company (LWSC), the entity responsible for the city's water supply and sanitation services.
The compact's greatest implementation challenges were related to managing a multitude of infrastructure works in an urban environment with projects spread across the city. Over 5,000 people affected by the projects required resettlement. Other urban challenges, such as underground utility crossings and delayed activities, required heavy investment in redesign of construction and work plans. Additionally, works involving 51 miles of sewer expansion and household connections in one of the poorest townships in the city had to be terminated due to poor contractor performance. Those works will now be completed by the GOZ using its own funding.
The GOZ contributed $50 million of its own resources towards the compact and proved itself to be a strong partner throughout implementation by meeting key conditions required to release compact funds, and passing legislation to support the sustainability of compact benefits. The GOZ has committed to investing $28 million to complete all compact activities that remained unfinished at the conclusion of the compact, in addition to $22 million already provided to address a budget shortfall identified in 2016 related to construction activities. As of February 2020, the GOZ had achieved 96 percent completion of the infrastructure works that remained at the end of the compact.
The compact entered-into-force on November 15, 2013 and concluded on November 15, 2018. Approximately $332.1 million (93.6 percent) of the compact was disbursed. MCC's support for improvements to Lusaka's water sector is expected to benefit 1.2 million people over 20 years. In this high-profile single-sector compact, core water network, reservoir, and plant infrastructure were completed. However, to realize the compact's full benefits, final connections to households and end users still need to occur.
The Zambia Star Report provides a summary of the outputs of the compact program, documents changes in compact activities and the reasons behind them, details information on performance against targets in the monitoring plan, and summarizes the results of independent evaluations that have been completed. It also details relevant partnerships and learning as a result of compact investments. This report will be updated to include data from independent evaluations that are ongoing.
The Infrastructure Activity
The Infrastructure Activity, budgeted at $283.8 million, invested in infrastructure development and rehabilitation of Lusaka's water supply network, expanded its water-borne sewage network, and improved its storm-water drainage. The compact rehabilitated a water treatment plant along the Kafue River that provides the city with 40 percent of its water resources. Improvement of 47 miles of the city's bulk water supply pipeline, 10 water distribution centers, key city pump stations, and 150 miles of water pipeline to city residents and businesses have been completed. In addition, 35 rehabilitated or new community water supply pay kiosks for daily fetching of water, newly drilled wells and reservoirs, and 8,637 new water connections are expanding access and consistent water supply to neighborhoods and households.
Sanitation investments included the upgrade and expansion of a key complex of sewage treatment ponds that now serve 156,000 residents, up from an original capacity of only 18,000 residents. In response to construction delays resulting in the replacement of a compact-funded contractor, the GOZ is completing a household sanitation network within the mainly unplanned township of Mtendere and is expanding the community's household water supply network. As of February 2020, the GOZ had achieved 88 percent completion of the water and sewer network expansion in the Mtendere township, including addressing remedial works by the previous contactor.
The Institutional Strengthening Activity
The compact's Institutional Strengthening Activity, budgeted at $26.7 million, was designed to strengthen the ability of the municipal government and water utility to provide quality water-related services and maintain the compact's infrastructure investments. Compact-funded technical assistance in general administration, management of assets, and reduction of the quantity of treated water that is produced but is unpaid for (whether due to leaks, water theft, or billing errors) were key issues at LWSC at the start of the compact. As an outgrowth of the effort to enhance drain maintenance by LCC, the compact drove the development of waste management policy, the eventual passing of the Solid Waste Management and Regulation Law, and the establishment of an autonomous utility to manage collection and disposal of the city's trash. The activity also assisted both institutions in developing inclusive policies and structures to improve the reach and quality of service delivery to the poor and to increase uptake and maintenance of water and sewer services and infrastructure. This work included information, education, and communications campaigns to help with public outreach activities, and it built in-house capacity at LWSC and LCC to promote behavior change and service uptake.
The Innovation Grant Program
The compact included a $10 million Innovation Grant Program that was designed to support innovative solutions that would improve access to drinking water, sanitation and hygiene, household water and sanitation financing, and garbage management services for poor Lusaka communities. A total of 14 activities were financed. The resulting innovative activities included the collection of recyclable plastics, locally made feminine hygiene products, a loan program to allow households to connect to the sanitation network, a solar powered water pump, and the crafting of fence posts, tables, chairs, and other items with recycled materials.
Country Context
The Republic of Zambia is a landlocked country in south-central, sub-Saharan Africa. It gained independence from the United Kingdom in 1964 and has maintained relative political stability since that time.. Lusaka Province is home to the city of Lusaka, the national capital. The country has a wealth of natural resources, minerals, land, and wildlife. Zambia had one of the fastest growing economies in Africa from 1994 to 2014, with real GDP growth averaging roughly 6.7 percent per annum 1 . Despite this growth, widespread and extreme rural poverty and high unemployment levels remain significant problems, made worse by a high birth rate, a relatively high HIV/AIDS burden, market-distorting agricultural and energy policies, and growing government debt. In 2010, over 60 percent of Zambia's population lived below the poverty line, and the country suffered from an HIV/AIDS prevalence rate over 14 percent 2 .
Zambia's population, estimated at more than 16 million 3 , is richly diverse with a total of 73 distinct ethnic groups. Urbanization is a pressing development and economic growth issue across sub-Saharan Africa, and Zambia is no exception. Almost half of the country's population is now concentrated in urban areas, including Lusaka, which has experienced rapid, and often unplanned, urban and peri-urban growth. 4 At independence in 1964, the population of Lusaka was just over 100,000, or less than 4 percent of the country's population. But by 2011, Lusaka was home to more than 1.8 million people—over 10 percent of Zambia's total population—and the city's population was projected to more than double by 2035. 5  This rapid population growth in Lusaka has occurred without complementary investments in infrastructure, including water supply and sanitation. 6
MCC's engagement with Zambia dates back to 2004. As one of the first countries to be selected for a threshold program, Zambia partnered with MCC to reduce opportunities for corruption in three government entities (Ministry of Lands, Zambia Revenue Authority, and the Immigration Department of the Ministry of Home Affairs), reduce administrative barriers to business and investment, and improve border management of trade. The $22.7 million threshold program, implemented by the U.S. Agency for International Development, was signed in 2006 and concluded in 2009. Achievements included establishing a one-stop shop that automated procedures for business registration and tax payment, reducing processing times for customs operations, and developing a Corruption Prevention Toolkit for the Anti-Corruption Commission. 7  The positive and productive experience of the threshold program demonstrated Zambia's ability to successfully partner with MCC.
Developing a Compact
The MCC Board of Directors selected Zambia as eligible to develop a compact in December 2008. MCC and the GOZ then conducted a nationwide analysis to identify the main factors that were limiting inclusive growth in the country. The analysis of binding constraints in Zambia was completed in 2011, before MCC had established current constraints analysis guidance and standards. For this analysis, the GOZ proposed and MCC assented to applying an "Inclusive Growth Diagnostics" framework. 8  Operationally, this analysis (1) aimed to identify constraints to more inclusive growth and significant poverty reduction, and (2) also attempted to answer the question of why Zambia's growth rate had not accelerated in recent years.
This analysis identified three binding constraints: 1) the low quality of human capital; 2) poor infrastructure services, including electricity, rail transportation and rural and peri-urban water; and 3) coordination failures where the country fails to provide sufficient complementary goods and services to help private investors be profitable and competitive, such as lack of investment in infrastructure in high return areas. In consultation with the Government of Zambia, MCC ultimately selected the binding constraint of water and sanitation in rural and peri-urban areas to underpin the compact.
While difficult to attribute the identification of this particular constraint exclusively to the use of the "Inclusive Growth Diagnostics" framework, using this framework arguably placed greater emphasis on poor target beneficiaries than would have otherwise been the case. 9  The binding constraint of water and sanitation in rural and peri-urban areas, was supported by key findings, including low water consumption by rural households, low water and sanitation availability in peri-urban areas, outbreaks of waterborne and water-related disease, and high time costs of obtaining water. Moreover, relieving the binding constraint of water and sanitation in rural and peri-urban areas had the potential to foster both more inclusive and more rapid growth.
The GOZ conducted a targeted consultative process to disseminate the findings of the constraints analysis. They engaged with more than five hundred individuals from government, the private sector, civil society, and donor organizations. Feedback from these consultations resulted in high levels of consensus and a list of six prioritized sectors that were key to Zambia's economic development. Following an extensive internal and external peer review process, MCC and the GOZ decided to focus solely on the GOZ's capacity to provide necessary water supply, sanitation, and drainage services within urban and peri-urban areas of the capital city of Lusaka. 10 Though the interconnectedness of the water supply network implied that a substantial proportion of Lusaka's residents would benefit from the project, MCC's investment included previously unserved consumers, extending water distribution lines to a number of Lusaka's peri-urban areas (see section below, "Moving Water to the Consumer").
The constraints analysis and consultative process demonstrated that without significant investment in the overstretched and under-resourced water sector, the rapid urbanization of Lusaka would continue to risk the health and lives of vulnerable people, leading to loss of productivity and wage earnings. Further, this analysis concluded that without substantial investment within the water sector, Zambia would not meet the United Nations Millennium Development Goal to reduce the proportion of people without sustainable access to safe drinking water by 50 percent by 2015. Zambia also lagged behind its peers in water supply coverage to its population, with cities (including Lusaka) experiencing serious water shortages. The GOZ and MCC thus designed a single-sector compact to address the water, sanitation, and drainage issues within Lusaka through major infrastructure improvements and institutional strengthening. This included both the water utility—Lusaka Water and Sewerage Company (LWSC)—that is the provincial utility responsible for the management of Lusaka's water and sanitation assets and for the provision of water and sanitation services, and the local city council—Lusaka City Council (LCC)—whose responsibilities include maintaining Lusaka's drainage assets and managing solid waste.
MCC and the GOZ signed the $354.8 million MCC Zambia Compact on May 10, 2012. At signing, the compact was MCC's largest urban and water compact. MCC's support of Lusaka's water sector offered the opportunity to profoundly affect the city's and country's development, and efforts to build a healthier and more productive Zambian society. Following the signing, the GOZ created Millennium Challenge Account–Zambia (MCA) to implement the compact. 11  The compact entered into force on November 15, 2013.
At a Glance
Original Amount at Compact Signing:
$354.8 million
Amount spent:
$332.1 million
Signed:
May 10, 2012
Entry Into Force:
November 15, 2013
Closed:
November 15, 2018
Estimated benefits at the time of investment correspond to $292.6 million of project funds, where cost-benefit analysis was conducted:
1,241,959

Estimated beneficiaries at the time of signing over 20 years

$229.8 million

Estimated net benefits at the time of signing over 20 years
Overview of Economic Rate of Return (ERR) and Beneficiaries
Activity
 
Estimated Economic Rate of Return over 20 years
Estimated beneficiaries over 20 years
Estimated total benefits over 20 years
Project level
At the time of signing
13.7%
1,241,959
$229.8 million
Updated (August 2013 – at Entry Into Force (EIF)) 12
17.0% 13
1,230,413
$292.1 million
Updated ERR (March 2019)
13.7%
1,199,962
$258.3 million
At compact closure
9.7%
1,199,962
$240.9 million
At the time of signing and at Entry Into Force, MCC calculated one ERR encompassing the compact's two activities, the Infrastructure Activity and the Institutional Strengthening Activity. MCC's initial economic model accounted for the benefits of reduced exposure to waterborne diseases from contaminated drinking water and flood waters, reduced flooding damages, lower costs of providing water when non-revenue water is reduced, and the impact on women and children of reduced time spent collecting water.
The August 2013 ERR version reflected refinements in MCC's methodology regarding the opportunity cost of time and incorporated newer data sources. Incorporating newer data sources also increased the estimate of overall benefits; on net, these changes increased the ERR from 13.7 to 17 percent.
In March 2019, based on implementation experience to date, MCC introduced more moderate projections of adoption rates, 14 reducing these from 100 percent to 80 percent. This revised figure was viewed as ambitious but still achievable. That change, coupled with higher costs associated with investments in improved drainage, caused the ERR to decrease to 13.7 percent.
Finally, the closeout ERR incorporated a number of revisions and refinements:
Due to widespread contamination of the water supply that was not discovered until implementation, all health-related benefits were zeroed out, leaving only time savings benefits.
Updated wage data from the latest Zambia Labor Force Survey (2017 vs 2013) increased the ERR slightly.
Two benefit streams in the original ERR relating to improvements in the central pumping system and pipe network were omitted from the closeout ERR due to newly-emergent measurement or data collection problems:

Estimated benefits from increased supply due to reductions in non-revenue water
Time savings associated with overall improvement in reliability of water supply
These benefit streams were replaced with an estimate of the value of lost water associated with the possible failure of the central pumping system; this value is more easily evaluated via monitoring of asset maintenance.
Finally, MCC first computed an ERR for the Institutional Strengthening Activity at closeout since data had newly become available to support a corresponding ERR calculation. 15  Under the (conservative) assumption that the Institutional Strengthening Activity would bring about only small increases in asset lifetimes, the ERR of the Institutional Strengthening Activity is 19 percent.
In MCC's early days, ERR calculations for infrastructure investments assumed optimal maintenance of MCC-financed assets. MCC has found, however, that suboptimal maintenance is often the root cause of problems which its investments in new or rehabilitated infrastructure aim to solve. This realization has led, in turn, to more conservative expectations and assumptions concerning future maintenance spending by partner countries in MCC's economic analysis. In Zambia, for instance, the original ERR calculations made somewhat optimistic assumptions regarding the maintenance of assets installed by MCC and the corresponding trajectory of benefits over time. In the closeout ERR, in contrast, the magnitude of the ERR varies depending on assumptions about the adequacy of maintenance to sustain benefits over time. 16
The MCC Zambia Compact is projected to have 1,199,962 beneficiaries in Compact Year 20, of whom nearly three-fourths are poor. The average beneficiary benefits by $169 in present value terms over an estimated 20-year economic life of the compact's Lusaka Water Supply, Sanitation and Drainage Project. Overall, the Project had a 9.7 percent ERR at compact closure.
Infrastructure Activity
Background: Lusaka's Water Sector
The proposed program of investments stood on an institutional foundation built up over the previous fifteen years. Starting in the mid-1990s, Zambia had begun to address the mismanagement of its water sector. The GOZ introduced a series of reforms, including the 1997 Water Supply and Sanitation Act, establishing a legal and regulatory structure for water in keeping with international standards. An independent regulator, the National Water and Sanitation Council (NWASCO), came into being in 2000; it is responsible for licensing, establishing standards, and approving rates. Lusaka's water utility was re-created as an independent, government-owned corporation operating on a commercial basis. With the support of a Water Sector Performance Improvement Project funded by the World Bank, it turned a financial surplus for the first time in 2009. These young institutions were still struggling to catch up after decades of underinvestment in the water sector, but their growing capacity and positive trajectory represented an opportunity for partnership to support infrastructure investments in the water sector for sustained improvements in health and prosperity.
At this time, the management of water resources and the provision of water supply and sanitation services were divided under the legal authority of two ministries. The Ministry of Energy and Water Development's mandate included developing and managing water resources in an integrated and sustainable manner and increasing access to safe reliable water so that water resources supported the social and economic development of the country. 17 The Ministry's responsibility also included the management of the Water Resources Management Authority (WARMA), which was established under the 2011 Water Act. 18 The Ministry of Local Government and Housing's mandate oversaw the provision of services, including water supply and sanitation provided by the nation's 11 commercial water utility companies and regulated by NWASCO, and drainage and solid waste services provided by local governments throughout Zambia.
In 2016, the GOZ established the Ministry of Water Development, Sanitation, and Environmental Protection (MWDSEP) in recognition of the growing importance of water resource management and related services. The new MWDSEP took over water resource management and the provision of water supply and sanitation from the two aforementioned ministries and is responsible for water policy, water supply and sanitation services, and water resource management and development. The new Ministry of Local Government continued to oversee drainage and solid waste management throughout Zambia.
At the time of compact development, Lusaka's water supply, sanitation, and drainage systems were crumbling. Constructed in the 1960s and 1970s for a city that was a tenth the size, by 2010 the system had not benefitted from major capital investment or proper maintenance in the intervening years. Nor was there a capable central planning authority or local government to guide the city's development and coordinate the introduction of public services into the expanding urban fabric. As a result, core infrastructure assets were outdated, dilapidated, spatially limited, and unable to meet current demand – let alone the future needs of Lusaka's rapidly increasing urban and peri-urban population.
In 2010, only about 30 percent of Lusaka residents had household-level connections to the municipal water supply. An additional 40 percent could draw water from the municipal supply at a community water point, bringing the level of service to approximately 70 percent. 19 However, these community water points were poorly designed and maintained, frequently vandalized, and generally without clear ownership. Furthermore, the municipal water utility (LWSC) pumped an insufficient volume of water into the system each day when compared to demand. If the water system had been functioning well, it could have met about 85 percent of the demand; however, LWSC was unable to account for roughly half of the water it produced. 20 These enormous losses—known as non-revenue water 21 —seriously undermined the utility's financial viability and exacerbated continuity of service problems, leaving Lusaka residents without water periodically throughout the day.
In addition to an insufficient and intermittent water supply, the quality of water delivered to customers was inconsistent. Although LWSC treated the municipal drinking water supply, treatment was not always reliable or sufficient to maintain adequate 22 water quality throughout the entire network. Water quality was an even bigger problem for those residents who lacked easy access to municipally-supplied water and relied on a variety of formal and informal water sources. Water from these sources was rarely treated, therefore carrying a higher risk for waterborne disease. Lusaka's rapid peri-urban growth incudes high-density neighborhoods, many of which are also low-income areas. Unplanned growth combined with the difficulty of laying water pipes in tight confines had prevented expansion of the water supply network into many of these low-income neighborhoods. Throughout the city, residents often resorted to using shallow wells for drinking water, but these were at a high risk of contamination. An estimated 10-15 percent of Lusaka residents had access to sanitation through a connection to the sewer network, which covered only about 30 percent of the area served by the municipal water supply. 23 Where residents lacked a sanitation connection, people typically relied on pit latrines. Poorly designed, many of these pit latrines leaked and contaminated the surrounding groundwater. All of these factors contributed to a high incidence and prevalence of waterborne diseases. During the compact development phase, Lusaka's total infectious diarrhea rate (including cholera) was estimated at 13.8 percent, which is considered moderate to high.
Lusaka's climate and geology amplifies these water supply and sanitation challenges. The aquifer beneath the city is as little as two meters below the land surface, making shallow wells an accessible water source. But this same accessibility renders the aquifer extremely vulnerable to contamination. In addition, the ground underneath the city is highly permeable due to the rocky limestone/marble bedrock with numerous fissures, sinkholes, and underground flow paths (a geology known as "karst"). This means that ubiquitous, unlined pit latrines, leaking sewers, and even drainage ditches impact the city's groundwater with fecal contaminants and nitrates from human waste.
Compounding matters, seasons in Zambia are defined by rainfall, with heavy rains during the wet season (late November through April) and very dry conditions the rest of the year. The city of Lusaka sits on a flat plateau, so there is little slope to facilitate drainage during the rainy season, which brings extensive and frequent flooding. In many areas, the existing drainage infrastructure is inadequate and insufficiently maintained to evacuate the water during heavy rains. The floods cause pit latrines to overflow, which is an environmental and health hazard that contributes to waterborne disease.
Drainage issues cannot all be attributed to climate and drain design, however. They are greatly exacerbated by solid waste management problems. The same urban growth that strained the water supply also produced increasing quantities of solid waste. Much of Lusaka's trash and recycling infrastructure—constructed more than 40 years ago—became inadequate to serve the population. According to records at the municipal dumpsite, only 26 percent of solid waste is collected and properly disposed of. For a variety of financial and political reasons, local authorities responsible for solid waste management were unable to fulfill their responsibilities in this area. Households—contributing about 80 percent of the city's waste—often resort to burning their waste or disposing of it in drainage ditches, which blocks water flow and causes flooding.
The degraded and inadequate condition of Lusaka's core infrastructure and poor provision of municipal services described above forced Lusaka's residents to expend excessive time and resources to meet basic household and business water needs. Poor sanitation habits and facilities contaminated water sources and contributed to water-related diseases. Inadequate water supply forced people to seek alternative sources of (often of questionable quality) water. Low rates of solid waste collection and disposal led to health problems and to people using drainage channels for garbage disposal, contributing to flooding. Flooding caused additional lost time, property damage, school closures, and the disruption of health and social services, resulting in further losses to productivity and diminished well-being. The aforementioned peri-urban areas were the most affected, compounding poverty levels and contributing to poor public health.
The Zambia Compact was designed to address these issues in a single project, the Lusaka Water Supply, Sanitation, and Drainage Project. The project supported large-scale infrastructure investments and institutional strengthening and reform of Lusaka's water sector. Through these activities, the project expanded access to, and improved the reliability of, water supply and sanitation, as well as improved drainage services and related solid waste management in select urban and peri-urban areas of the capital. The project aimed to decrease the incidence of water-related diseases, generate time savings for households and businesses, and reduce non-revenue water at the utility. Approximately 1.2 million people in Lusaka are expected to benefit from the project over twenty years. This number is based on 860,000 people already connected to the system at compact signing, peri-urban residents connected to the system for the first time, and the residents and businesses who experience reduced flooding from the drainage project.
The key players in Lusaka's water sector—Lusaka Water and Sewerage Company (LWSC) and Lusaka City Council (LCC)—were natural partners to complete and maintain the planned water, sanitation, and drainage investments; these bodies therefore served as the compact's two implementing entities.
Lusaka Water and Sewerage Company (LWSC)
Established in 1988, LWSC is a commercial utility owned by the local government. LWSC is responsible for the provision and improvement of water supply and sanitation services in the greater Lusaka area. A limited liability company, it owns and operates water and sewer assets, sells water and sewerage services, and is expected to operate on a commercially sustainable basis.
Lusaka City Council (LCC)
Lusaka City Council (LCC) is responsible for managing Lusaka's drainage network and solid waste. Zambian law provides for the creation of Local Authorities, and lists 63 separate functions that they fulfill. LCC is the governing Local Authority for the city of Lusaka.
The project consisted of two activities, infrastructure improvement and institutional strengthening:
Infrastructure Activity. This activity invested in infrastructure development and rehabilitation, including interventions to rehabilitate the core water supply network, rehabilitate and expand select water supply and sewage networks to peri-urban areas, and improve select drainage infrastructure.
Institutional Strengthening Activity. The main objective of this activity was to strengthen the service delivery and operational capacities of the LWSC and the LCC, the two institutions with jurisdiction over the infrastructure investments of the project. Support included asset management assistance to reduce non-revenue water at LWSC, enhance drainage maintenance at LCC and as an outgrowth of the effort to enhance drain maintenance at LCC, the establishment of an autonomous solid waste management unit. The activity also assisted both institutions in developing inclusive policies and structures to improve the reach and quality of service delivery to the poor and to increase uptake and maintenance of water and sewer services and infrastructure. Parallel efforts developed information, education and communications campaigns and built in-house capacity at LWSC and LCC to promote behavior change and service uptake. Finally, this activity supported a competitive grant program to spur innovation in water, sanitation and solid waste management.
Infrastructure Activity
Within the ambitious vision for large-scale infrastructure investments to improve and expand water supply, sanitation, and drainage services in Lusaka, MCC and the GOZ needed to define specific projects for the compact. Three key documents guided the selection of the components of the Infrastructure Activity: a study funded by the Japanese International Cooperation Agency (JICA) and two GOZ investment master plans. The JICA study 24 ">http://open_jicareport.jica.go.jp/618/618/618_533_11932852.html]] identified priorities used to select drainage investments, while the Government plans outlined strategies for the water and sanitation investments.
The GOZ water and sanitation investment master plans were themselves the product of the MCC – GOZ partnership. During the development of the compact, MCC supported the GOZ in building out a long-term strategy for water and sanitation, aimed at ensuring that MCC's investment would fit into a lasting and comprehensive program of improvement. This planning initiative resulted in a pair of water supply 25 and sanitation 26 investment master plans charting a 25-year, three-phase strategy for more than $2.7 billion in investments to meet the needs of a Lusaka population projected to reach 4.9 million by 2035. The Water Supply Investment Master Plan mapped out eleven projects in Lusaka 27 at an estimated cost of $772 million, prioritized across three phases to achieve 100 percent access to safe water by 2035 with 80 percent of households connected to the municipal water supply. 28 The Sanitation Investment Master Plan identified 130 projects estimated at $1.9 billion, to reach 100 percent access to improved sanitation (both sewer and on-site) by 2035. Not only did these master plans help the GOZ prioritize where to target the compact's investments, they also added significant value and promoted the sustainability of MCC's infrastructure projects by clearly outlining funding needs to the private sector and donor community (see also the Coordination and Partnerships section of this report for more information).
The infrastructure projects ultimately selected for the compact were expected to expand water and sanitation networks to select peri-urban neighborhoods, rehabilitate core water infrastructure, bolster water supply, and improve service delivery across the utility's entire customer base. They would also improve the technical and financial position of the water utility by aiming to reduce non-revenue water losses from 57 percent to an estimated 34 percent. 29 Specific investments under the activity are described below, and summarized in Figure 1 (below).
A Complex Environment
The dynamic and dense urban environment of a city without central planning functions created a unique set of challenges for the compact. The key sectoral actors in Lusaka planned, developed, and designed infrastructure activities over a period of several years, but the time-scale of the growth, expansion, and remodeling of relevant areas within the city was weeks or months. As a result, intervention plans were sometimes rendered irrelevant or obsolete by the time they were finalized, designs needed frequent updates, and engineers scrambled to complete "just-in-time" redesigns 30 for evolving projects that had in some cases accumulated significant delays. Such extensive adaptability is not a typical characteristic of large infrastructure construction projects, but it was essential in this challenging urban setting.
Additionally, water, sewer, and drainage work is disruptive; it involves digging up streets and laying pipes. Coordination between roads, water, sewer, and electric authorities helps infrastructure work to progress efficiently, but Lusaka's independent authorities had little experience working in concert. Many of the construction sites were in crowded markets or in dense, growing, informal residential neighborhoods. Beyond the technical challenges of maneuvering heavy equipment in confined spaces, conditions like these demand extra focus on community engagement, safety and access, with special attention to managing heavy vehicle and pedestrian traffic. Although some of the water and sewer work took place within established utility rights of way, the project required acquiring land and other assets, causing involuntary resettlement. 31
MCC requires those whose livelihoods will be affected by the project, including those who have no recognizable legal right or claim to the land that they are occupying, to be compensated fairly, transparently, and in a manner that seeks to improve their livelihood to pre-displacement levels. By the compact's end date of November 2018, the project resulted in 5,167 project-affected people (46 percent were men, 42 percent were women, and 12 percent were institutions). 32 While most of these impacts were relatively minor (e.g., loss of plants on property, temporary business disturbance, loss of wall/fence/other structure) one percent was significant, meaning that people lost land, their residence, and/or income sources as a direct result of the infrastructure project. In particular, 132 people lost gardens that were their primary source of income or subsistence. These individuals received compact-funded special training intended to restore their livelihoods and provide skills for weathering future shocks, as well as funds to start and grow new businesses. 33 In spite of proactive measures to reduce displacement, the number of people affected and the cost of managing their displacement increased significantly over the course of the compact, as outlined in the Compact Changes section of this report.
MCC and the MCA engaged the community to garner buy-in and support of the project. The public consultation process initiated during the development of the compact continued throughout the construction phase. MCA designed and implemented consultations in the areas directly impacted by the Infrastructure Activity, which allowed stakeholders an opportunity to express their concerns and learn more about the benefits of the project. These efforts helped garner support for the project, facilitated construction, mitigated community frustrations when delays and errors occurred, and created community buy-in. Moreover, MCA's contractors were encouraged to make efforts to hire from the local community to work on the construction sites, providing temporary skilled and unskilled jobs. These efforts included setting a 30 percent voluntary target 34 for contractors under the Infrastructure Activity to employ women in construction jobs, which ultimately achieved a rate of 22 percent female employment (well in excess of the global rate of 10 percent). 35
Water Supply Investments
MCC investments under the Infrastructure Activity included expansion and rehabilitation of Lusaka's drinking water supply infrastructure. Ideally, the spatial extent of a city's water distribution network and the quality and quantity of water from the utility would be sufficient to provide all residents with access to safe drinking water. MCC's compact investments in Lusaka's water supply worked towards this ideal by addressing challenges at almost every step in the water supply system—at the source, at the distribution network level, and at the end-user connection.
A combination of factors contributed to the inadequacy of the water supply in Lusaka, including growing water demand from an increasing number of unplanned new developments within the city, as well as water lost through leakages and pipe bursts within the distribution system. Such physical losses of water are particularly problematic. Leakage means there is less water left to meet demand, as well as representing lost revenue for the utility, which incurs the cost of treating all the water but can bill only for the volume that actually reaches consumers.
The water supply in peri-urban Lusaka was particularly insufficient compared to the growing population in those areas. Prior to 1954, Lusaka's water supply came from relatively small-diameter borehole 36 wells. Over several decades, larger boreholes were installed in various parts of the city to boost water production. However, as demand for water increased (due to both population and economic growth), hydrological studies revealed the limits of the groundwater resource. In response, the city turned to the Kafue River located 30 miles southwest of Lusaka to supplement its water supply. At the start of the compact, water production stood at approximately 225 million liters per day (ML/d), about 40 percent of which came from the Kafue river (surface water) and 60 percent from groundwater. A large fraction of this water was being lost due to leaks in the system. Demand for water stood at approximately 260 ML/d 37 . Lusaka was already exploiting the groundwater resource at close to the maximum feasible level, and the groundwater was increasingly polluted or at risk of pollution. Given that LWSC could meet less than half of existing demand, the utility desperately needed increased investment in water supply infrastructure, essential for the city's economic growth, and for the well-being and health of its citizens.
The water supply component of the Infrastructure Activity sought to address these issues through key improvements to the supply of water from the source to the end user. Specifically, it included investments in water treatment and in the network of pipes that deliver water from the source to end users. MCC estimates that the system-wide improvements to the water supply will benefit 860,000 people in Lusaka.
Securing a Safe Water Supply for Lusaka
As mentioned previously, the utility pumps groundwater from wells throughout the city, as well as surface water from the Kafue River about 30 miles to the southwest. The river water is intended to go through a standard treatment process at the Iolanda Water Treatment Plant, the final step of which is chlorination to kill pathogens and prevent waterborne disease. However, several critical components of the water treatment plant were not functional at the beginning of the compact. In contrast, the groundwater from wells throughout the city does not undergo this level of treatment; the groundwater is intended to be chlorinated at the well and then pumped directly into the city's water distribution network. There are just over 125 boreholes in the city that supply water into the network. However, the boreholes do not all have functional or reliably stocked chlorine dispensers.
At the source, the Infrastructure Activity invested in a major rehabilitation and upgrade of the Iolanda Water Treatment Plant. These efforts included replacing water intake structures and powerful pumps; restoring the tanks, valves, pipes, and filters where the water is treated; reestablishing effective chlorination; and generally addressing the degraded condition of the plant infrastructure. These efforts aimed to restore Iolanda to its originally designed capacity in terms of both the quantity of water it can treat and the quality of the resulting drinking water. Other source improvements included drilling and equipping several new borehole wells to pump groundwater into the city supply.
From the Iolanda plant, the treated drinking water is then pumped through a pipeline to distribution centers in Lusaka, where it is temporarily stored in large tanks before flowing out to customers through the distribution network. Refurbishing this critical pipeline was an important part of the Infrastructure Activity. By the compact's close, these investments to the Iolanda plant and the pipe refurbishment were over 93 percent completed; the totality of the Iolanda works was more extensive than anticipated due to required structural changes discovered during the refurbishment process. As per the terms of the compact the Government was responsible for completing the remaining work, which was finished in March 2019.
Moving Water to the Consumer
From the large pipeline that transmits treated drinking water from Iolanda to Lusaka, the Infrastructure Activity turned its attention to the city's distribution network. The distribution network is a maze of pipes, pumps, valves, reservoirs, and water towers that store treated drinking water and move it to water consumers throughout the city.
Compact-funded water supply investments included repair, replacement and/or installation of pipes that allow businesses and households in targeted areas throughout the city to connect to the water supply. The activity fixed leaks and breaks, and replaced degraded pipes and inefficient connections, all of which are key to reducing water losses that the utility can ill-afford. These physical losses of water cannot be billed, so they undermine utility revenues that could otherwise fund the operations, maintenance, and expansion of the water supply. In the context of a city where demand exceeds supply, it is important that every available drop be delivered, so activities also included training and supplies to help the utility conduct ongoing leak detection and repair.
Elsewhere in the distribution system, the project built and rehabilitated five reservoirs for storage of treated drinking water, upgraded pumps and valves that move the water through the city, and extended water supply pipes into previously unserved neighborhoods. The peri-urban areas expected to benefit from water distribution line investments include Chipata/SOS East, Ng'ombe, Mtendere, Kamanga, Ndeke/Vorna Valley, and Kwamwena. At the level where Lusaka residents gain household access to city water, the Infrastructure Activity laid smaller "lateral" connection pipes that branched off the water main and ran to individual properties to facilitate household-level connections for the first time. 38 In addition, the activity installed or rehabilitated community water kiosks where residents who lack a household connection can go to collect treated drinking water.
For a city water supply system to work efficiently, all water customers, from households to hospitals, need a metered connection to the water network so that the utility can monitor and bill for their water usage. Installing water meters for both residential and bulk (large-volume) water customers was another key aspect of efforts to help the utility reduce non-revenue water, in this case by making it possible to bill customers for their actual usage. Overall, non-revenue water reduction is also important for affordability, because losses (whether through leaks or unbilled water usage) ultimately translate to a higher cost of water per liter delivered to the consumer.
Of note, the poor performance and ultimate termination of one of MCA's contractors caused significant delays in the construction of the water supply and sewer networks in the Mtendere community and the replacement of water pipes and household meters to reduce non-revenue water losses throughout the system. These sub-activities were approximately 30 percent complete by the compact's end date. Recognizing the importance of completing the Mtendere network to protect city groundwater reserves in the area and improve community health, the Government re-procured the work through a different contractor and has committed to provide $28 million to complete all outstanding infrastructure works.
Sanitation Investments
To complement MCC's investments in the water supply, the Infrastructure Activity also included major sanitation works to improve the collection, treatment, and disposal of waste. Adequate sanitation is essential to realizing the health benefits of water supply investments. Without appropriate control, treatment, and disposal of human waste, clean drinking water is not sufficient to prevent waterborne disease. Given the importance of groundwater to Lusaka's water supply and the vulnerability of this groundwater to contamination, improved sanitation is of the utmost importance for the sustainability of the city's water supply and the health and wellbeing of its residents.
At the start of the compact, an estimated 10 to 15 percent of Lusaka's population had access to the municipal sewer network. Even areas with piped drinking water supply generally lacked sewer coverage. Most residents depended on on-site facilities like pit latrines and septic tanks, which are usually the responsibility of individual households to maintain. Furthermore, degradation of the existing sewer network—including blocked sewers, under-maintained pumping stations, and deteriorating sewage treatment facilities—limited the efficacy of sewage management.
To address problems with sewage collection, compact-funded construction focused on expanding selected "trunk" sewers that collect wastewater from the neighborhood service areas and move it to sewage treatment facilities. By installing larger-diameter sewer lines and extending them farther "upstream" into Lusaka neighborhoods, the upgraded sewer system is able to capture waste from a larger and previously unserved population. Elsewhere in the sewer network, the project upgraded existing sewage pumping stations, specifically the pump station at Salama Park and the pump station at Chelston, to prevent sewage from backing up in the system. The compact also expanded the sewer network in Mtendere to increase the number of individual household connections. 39 Just as completion of the water supply network was delayed due to a contractor's poor performance, the sanitation network expansion also experienced delays from the same contractor (whose contract was ultimately terminated). As of February 2020, the Millennium Project Completion Agency (MCA-Zambia's successor entity), with financial support of the Government of Zambia, had achieved completion of the water network expansion in Mtendere, but the sewer network continued to be under construction.
Collecting sewage is only the first step; sewage must also be treated and disposed of properly. The project therefore invested in upgrading and expanding the wastewater treatment ponds at a key spot in the city, as well as replacing the flow-control devices that direct sewage into this particular treatment area. The Kaunda Square Sanitation Ponds—constructed in 1970 in what was then a remote part of Lusaka—were originally intended to provide waste stabilization (oxidation) sewage treatment for a population of less than 18,000, treating no more than 3,600 m3/day of sewage. Since 1970, Lusaka's local government had neither expanded nor conducted major maintenance to the ponds, resulting in an overload of the ponds, collapse of the embankments separating the three treatment units, malfunctioning of the inlet works, and accumulated silt. By 2010, sewage flow to the ponds had increased to as much as 5,800 m3/day, well in excess of their capacity. These conditions rendered the ponds ineffective in treating sewage. After the upgrade funded by the compact, the Kaunda Square ponds could treat up to 41,000 m3/day—more than 8 times the original design—enough to serve the estimated 156,000 residents whose sewage would pass through them in 2015. The Sanitation Investment Master Plan calls for the construction of a new sewage treatment plant that will replace Kaunda Square and several other pond systems by 2035. MCC's investment in Kaunda Square was therefore an important bridging measure to cover acute sanitation needs. 40 The rehabilitation of these ponds was important because they will receive sewage from the informal, peri-urban neighborhood of Mtendere, where the Infrastructure Activity aimed to get 7,500 households connected to a newly expanded sewer network.
In addition to building wastewater networks, the compact faced the challenge of ensuring that households construct toilet facilities on their properties and connect to the networks. A shift from pit latrines to sewer connections was part of the Sanitation Investment Master Plan; however, many households cannot afford to connect to the sewer system or build flush toilets. In 2015, the subsidized cost of a sanitation connection in unplanned areas was approximately $200, while the cost of a water connection ranged from $100 to $500. The cost of constructing a toilet and water closet structure 41 during the project timeframe was estimated at approximately $600, with high and lower estimates depending on the exact model. These are significant expenses in Zambia, where 42 percent of property owners have a household income of less than $200 per month. 42 To address this gap, the compact required the GOZ to develop a Sanitation Connection Action Plan (SCAP) and contribute $1.6 million of GOZ funding to make it easier for poor households to construct toilet facilities and afford sanitation connections to the sewer networks constructed under the Infrastructure Activity. This GOZ plan also included support for sanitation marketing and outreach, financing incentives for both the general population as well as the poorest households, engagement with LCC to enforce the Public Health Act, 43 and support for LWSC to ensure that the utility would be able to connect households in a timely manner.
Service affordability challenges in Mtendere and other peri-urban areas posed a significant risk to the objectives of the compact: low rates of connection, high water bills, payment arrears, and risk of disconnections would undermine the realization and sustainability of benefits from compact-funded infrastructure. These considerations drove key linkages between the Infrastructure Activity and the Institutional Strengthening Activity (discussed below). In particular, the social inclusion and gender mainstreaming assistance aimed to develop new approaches for LWSC that would make connections and payment for services easier for lower-income customers. At the same time, information, education, and communication (IEC) and sanitation marketing campaigns took information out to the communities in the SCAP footprint about connecting, building toilets, managing water and bills, and hygiene. The details of these critical complementary efforts are discussed below.
To support the GOZ in implementing the SCAP, MCA led its overall execution in close coordination with LCC and LWSC. MCA commenced IEC and sanitation marketing in Mtendere in 2016, and LWSC's office in Mtendere was expanded to enable the utility to connect households to the network and to LWSC's billing system once residents had constructed toilets. Through the broader Innovation Grants Program as part of the Institutional Strengthening Activity (see below), a grant was awarded to an organization that established a revolving loan fund to make toilets more affordable for approximately 800 households initially. But ultimately, the poor performance of a construction contractor caused infrastructure timelines to shift, thus delaying the opportunity for households to hook into the system and for the grant to be executed. Community fatigue began to set in, and MCA and LWSC were obliged to adapt their messaging, which included introducing a replacement contractor. Overall, implementation of the SCAP required more engagement and support from both MCC and MCA than originally anticipated. MCA has laid the groundwork with LWSC to continue implementing the SCAP post-compact utilizing existing government financing.
Drainage Investments
Finally, the Infrastructure Activity included investments in Lusaka's drainage system. The extensive flooding that some areas of Lusaka commonly experience during the rainy season causes property damage, disrupts access to social services, negatively impacts businesses, increases the risk of disease and can even bring loss of life. Although effects are concentrated in the peri-urban areas, not even the Central Business District is spared from flooding.
Most of the city's drainage systems were inadequate at the time of compact development. Existing drains—which took the form of large open ditches—were frequently undersized, or they passed through culverts that were too small to accommodate peak flows. Insufficient drain maintenance combined with dysfunctional solid waste management led to extensive blockages by accumulated trash and heavy siltation (where eroded soil accumulates in the drainage channel after a storm). In many peri-urban areas, the drainage system was non-existent.
To address drainage issues and reduce flooding during the rainy season, the compact invested in major infrastructure improvements to the drainage system in Lusaka. Large, reinforced concrete-lined drainage channels were installed to collect and control rainfall runoff from the majority of the downtown business district areas of Lusaka and direct it to the nearby Ngwerere River. These drains had flow-control and trash trap structures designed to address some of the local blockage challenges. 44 By the compact's close, the drainage investments were over 95 percent completed; the Government was responsible for completing the remaining work. 45 The status of the drainage investments as of the end of August 2019 was close to 98 percent complete; however, in May 2019, due to their own cash flow challenges, the contractor abandoned works. Subsequently, MPCA terminated their contract. As of February 2020, MPCA had procured another contractor to complete the remaining two percent of the drainage system works. The new contractor has started work with anticipated completion by July 2020. It is estimated that the improvement to the drainage system will benefit nearly 190,000 people in Lusaka. Complementary institutional strengthening investments—discussed below—also addressed drain maintenance and solid waste management issues.
Key output and outcome indicators (from the Indicator Tracking Table)
Infrastructure Activity
Key Performance Indicators
Baseline
End of Compact Target
Closeout Value
Percent Compact Target Satisfied
Core Water Supply and Network Rehabilitation, and Key Utility Performance Indicators
Length of transmission lines constructed/ rehabilitated (km) 46
0
62
76
123%
Total length of pipes replaced (km)
0
195
84
43%
Number of water meters installed/replaced
0
56,000
15,458
28%
Metering ratio* (%) 47
68
90
66
0%
Non-revenue water* (NRW) (%)
57
34
45 48
52%
Volume of water produced* (million cubic meters) 49
23.09
24.63
18.85
-274% 50
Continuity of Service* (Hours per day) 51
18
22
17
-25% 52
Expansion of Piped Water Supply to New Customers in Peri-Urban Areas
Length of water distribution network constructed (km)
0
325
242
72%
Number of new connections (Water) 53
0
27,000
8,637
32%
Number of water kiosks constructed
0
37
35
95%
Expansion of Sewerage Services to New Customers in Peri-Urban Areas
Length of mains constructed (Primary) (km)
0
2.2
2.4
109%
Total length of interceptors constructed (Secondary) (km)
0
3.1
0.9
28%
Total Length of sewer pipes constructed (Tertiary) (km)
0
82
0
0%
Number of new connections (sewerage)
0
7,520
0
0%
Wastewater treatment measured by Biological Oxygen Demand (BOD) (mg/L)
91
40
33
114%
Drainage Backbone Infrastructure Investments
Length of drains constructed / rehabilitated
(km)
0
27.5 54
23.4
85% 55
Explanation of Results
Indicators used to measure the performance of the Infrastructure Activity may be grouped into four categories.
(i) Core Water Supply and Network Rehabilitation
The indicators in this category reflect the rehabilitation of the Iolanda water treatment plant and the refurbishment of water transmission pipes from the Iolanda plant to centrally located water distribution centers and reservoirs within Lusaka, as well as upgrading reservoirs and reducing non-revenue water. (See the section Securing a Safe Water Supply for Lusaka, above.)
Compact investments made a small improvement in the capacity of the Iolanda water treatment plant (by an estimated 1.5 million cubic meters per quarter, a 6 percent increase from baseline), representing a small fraction of the total water supply estimated in the indicator Volume of water produced. That improvement may have been offset by changes in water production from LWSC borehole wells, as well as by poor data quality. Regardless of capacity, there is significant seasonal variation in water production, in part due to the inconsistent availability of electricity (e.g., rolling blackouts during the dry season when electricity production can't always meet demand). It is possible that these seasonal and data quality issues contributed to an artificially high baseline against which compact achievements are measured. Note that the Iolanda treatment plant rehabilitation and reservoir upgrades were not tracked through formal indicators, and are therefore not reflected in the table above.
As tracked by the indicator Length of transmission lines constructed/rehabilitated, compact investments built or improved 76 km of water pipes that move water to key nodes in the system (e.g., from Iolanda to Lusaka, or from a pumping station to a reservoir). The original target was surpassed because the scope of compact works was expanded to include an additional neighborhood, and to connect relocated borehole wells to a key reservoir.
Reducing non-revenue water (NRW) is critical to improving utility function and subsequent service delivery to customers. The indicator Length of pipes replaced measures progress on work to reduce the physical water loss component of non-revenue water by replacing pipes in 35 District Metering Areas in Lusaka. This work suffered due to the under-performance and ultimate termination of a works contractor: low completion of the target is attributed to poor execution by the problematic contractor.
However, physical water losses are only half the story; commercial losses also contribute to non-revenue water. To reduce commercial non-revenue water, the compact included efforts to make volumetric billing of customers' water usage more accurate, as well as an intensive cleanup and update of the utility's customer database. Fifty-six thousand water meters were purchased but, due to delays from the under-performing works contractor, only 15,458 of them were installed (as measured by the indicator Number of water meters installed/replaced). A subset of the meters installed were for new customers receiving piped water for the first time (measured through the indicator Number of new connections – Water). The Metering ratio indicator measures the number of metered customers in the utility's billing database divided by the total number of customers. Information received from contractor progress reports at compact closure demonstrates that approximately 16,500 previously un-recorded customers were added to the utility database and properly registered as billable accounts. Although these customers had previously been accessing water services for free, a substantial fraction had unmetered connections (and were not converted to metered conections during the compact). Adding them to the database—a clear business improvement— thus increased the denominator in this indicator and lowered the metering ratio. The effect of the customer database update on the utility's revenue has yet to be independently verified. The underperforming contractor further affected the Metering ratio results, because the low meter installation numbers are reflected in the numerator of the ratio. Additionally, some of the contractor's efforts went towards replacing existing meters with new ones rather than adding meters to unmetered connections. Together, these factors explain why the metering ratio decreased from the baseline rather than increasing towards the target.
The above-mentioned measures of compact investments in physical and commercial non-revenue water reduction do not paint an optimistic picture of the utility's overall NRW reduction during the compact. LWSC reported 52 percent achievement for the Non-revenue water indicator: over the course of the compact, NRW fell only about half as much as expected. Although data quality remains an issue for this indicator, LWSC did use the same approach for calculating NRW both at baseline and at compact-end, thus avoiding methodological inconsistencies. The observed improvement in NRW may be attributed to the technical assistance provided to LWSC in updating the customer database (reduction of commercial losses). The target was not met because the physical NRW reduction was not completed due to termination of a poorly performing contractor.
All compact investments were ultimately aimed at improving service delivery. LWSC provides intermittent water supply to its customers, which is reflected in the Continuity of service indicator. The reported value is an average across all districts of Lusaka, and is calculated by LWSC on a quarterly basis. The city-wide average was 18 hours of water service per day at baseline, but some neighborhoods had as little as 4 hours of service daily, while others had continuous 24-hour service. The indicator was intended to capture how reduction in physical losses would be expected to increase the available water supply and therefore lengthen service hours. However, as described above, other factors including the under-performance of a works contractor hampered physical NRW reductions. Furthermore, compact investments to connect new neighborhoods (without a corresponding increase in the available water supply) would be expected to decrease the average daily hours of supply city-wide. Finally, inconsistent availability of electricity (e.g., load shedding during the dry season) affects the continuity of service, but no data are available on the frequency and duration of power outages at baseline or over the course of the compact, so their impact on the performance measured by this indicator is unknown.
(ii) Expansion of Piped Water Supply to New Customers in Peri-Urban Areas
Compact investments aimed to bring piped water to new customers in peri-urban areas who had never had a household connection before. The indicator Length of water distribution network constructed tracks the water pipes that move water to customers in three peri-urban areas: Mtendere (93 km), and Kwamwena and Ndeke/Vorna Valley (242 km). Progress on work in Mtendere was reported by the underperforming works contractor that was subsequently terminated, and there are early indications that the pipes laid by that contractor may need to be redone. Therefore, no work from Mtendere is being counted towards the completion of the target. Furthermore, the incomplete work meant that residents of Mtendere could not be connected to the piped water supply before the end of the compact. The indicator Number of new connections (Water) includes 8,637 new metered connections in Ndeke Vona Valley, Kwamwena, Ng'ombe, Chipata and SOS East Village (32 percent of target).
New water kiosks were constructed and are reported via the indicator Number of water kiosks constructed. The definition of the indicator does not expect the kiosks to be operational and progress on the operability front was mixed as of April 2019. Two kiosks were descoped in Chiapata compound. One of these kiosks had been planned to be in a market, but the market holders did not want it. The other was to be located on private property, but the owner rescinded permission to build on the land. These two kiosks were never officially removed from activity planning documents, so the target was not revised down from 37 to 35.
(iii) Expansion of Sewerage Services to New Customers in Peri-Urban Areas
An existing facility for sewage treatment (Kaunda Square Ponds) was rehabilitated as part of compact investments. Sewage treatment efficacy is measured by the indicator Biological Oxygen Demand (BOD). Measuring this water quality indicator at the outlet of the wastewater treatment ponds reveals how well the sewage has been treated, thus indicating whether the ponds are functioning properly. The ponds were completed and appear to be operating appropriately as of compact closure, resulting in the wastewater treatment parameter exceeding the target.
As described in earlier sections, piped sewer coverage in Lusaka is low. Three indicators track the completion of the sewers that bring waste from individual homes to the Kaunda Square treatment ponds. The indicator Length of mains constructed (Primary) tracks the completion of main sewers feeding into the wastewater treatment ponds at Kaunda Square. These are the only sewers that the contractor reported complete. The smaller interceptor sewers that flow into the main sewers (tracked by Total length of interceptors constructed (Secondary)) and the tertiary sewers that directly serve households in the Mtendere neighborhood (tracked by Total Length of sewer pipes constructed (Tertiary)) were the responsibility of the underperforming contractor that was ultimately terminated. The underperforming contractor reported that they had completed 75 km of tertiary sewers in Mtendere, but there are early indications that many portions may need to be redone. Therefore, no work from Mtendere is being counted, leading to zero percent completion of targets. Residents of Mtendere did not have any new sewer connections as of the end of the compact (tracked by Number of new connections (sewerage)).
(iv) Drainage Backbone Infrastructure Investments
As described by the indicator Length of drains constructed/rehabilitated, the drainage channels were completed as planned. Due to an official rescoping, the drain was reduced in length. However, the target was not changed.
Institutional Strengthening Activity
Institutional Strengthening Activity
The mere availability of infrastructure does not guarantee that people will connect to the network, properly use and maintain facilities, pay their bills, or manage water and human waste safely to prevent contamination and disease. Nor does it guarantee that utilities and service providers will offer services and billing options that meet the needs and income flows of their customer base. Technical solutions for the provision of water, sanitation, and solid waste management services are not sufficient in isolation; social and institutional approaches are essential to ensure that targeted populations actually benefit from infrastructure investments.
In Lusaka's peri-urban areas, where 47.2 percent of households live in extreme poverty, 56 there was a significant risk that low-income populations would not connect or be able to afford water and sewer services. And yet, expanding water and sewer coverage to peri-urban populations was critical to securing the health benefits of the compact. The affordability of the water and sanitation services was thus a significant risk to the sustainability of MCC's investments. Furthermore, the infrastructure that delivers water and sanitation services must remain in good working condition in order to continue delivering expected benefits. As noted above, the water utility (LWSC) is responsible for delivering water and sewer services in Lusaka and nearby cities, while the city council (LCC) is responsible for delivering drainage services in Lusaka. They own the respective infrastructure that was upgraded and rehabilitated through MCC's compact investments, and the responsibility of operating and maintaining these networks falls to them.
To mitigate risks associated with the affordability of services for the population, as well as the challenges of operations and maintenance of water, sanitation and drainage infrastructure, the compact invested in improving the institutional capacity of LWSC and LCC. The Institutional Strengthening Activity funded technical assistance to improve asset management, strategic planning, environmental management and maintenance. It supported both LWSC and LCC in developing policies and structures to provide appropriate, affordable, and sustainable services to poor and underserved populations. It also sought to help LWSC and LCC promote behavior change to encourage connections, service uptake, and custodianship of the infrastructure throughout the city (prevention of vandalism, water theft, illegal dumping, etc.). The Institutional Strengthening Activity included support for the design and implementation of IEC and sanitation marketing campaigns and provided capacity building for LWSC and LCC to continue messaging to residents who benefit from (and pay for) their services. Finally, the Institutional Strengthening Activity included a $6 million grant program to support innovation in water, sanitation, solid waste and drainage-related activities.
Just as Lusaka's physical environment posed challenges for MCC's infrastructure investments, the institutional environment proved a challenging context for the compact's investment in local capacity development. Staffing issues limited the capacity of LWSC and LCC to absorb technical assistance and strengthen the institutions. LCC employed rotational staffing strategies that were a legacy of the model imposed by the British Civil Service prior to independence. 57 Originally designed to limit opportunities for corruption, rotational staffing makes it hard to build effective teams, departments, and functional units. Employees may not stay in a position long enough to build up expertise, and frequent transfers shift staff members without regard to the continuity of any training that has been provided. LWSC underwent several changes of senior leadership and board members over the course of the compact, as well as a reduction in the status of its units responsible for non-revenue water and asset management.
Assistance to Lusaka Water and Sewerage Company (LWSC)
When the compact was signed, LWSC had recently completed a financial turnaround, resulting in a financial surplus in 2009. Long-standing support from the World Bank for institutional reform had brought commercialization of services with significant improvements in service delivery. The utility held little debt, and it had undertaken operational measures to improve cash flow. However, its water and sewer assets were in a dire state, requiring large-scale rehabilitation and expansion to meet the needs of Lusaka's growing population. To support MCC investments in improving the infrastructure, the compact funded tools and trainings for LWSC staff to reduce maintenance costs and extend the useful working life of the water and sewer systems.
Only after the compact started did it become clear that the apparent financial turnaround was more a matter of accounting than of structural change. LWSC's definition for operating cost coverage had reflected a substantial underestimation of the true maintenance costs, and the utility operated in the red for much of the compact's five-year timeline. The wide gap between true full-cost recovery and actual costs suggested a large degree of deferred maintenance. This financial situation was likely exacerbated by external factors—like drought and power reliability—that affected the amount of water LWSC could sell. The overall effect limited the efficacy of the technical assistance provided through the compact.
Compact-funded assistance to LWSC comprised of technical training and improvements in four key areas: asset management, environmental management and monitoring capabilities, reduction of non-revenue water, and social inclusion and gender mainstreaming.
Although LWSC had a basic awareness of the importance of asset management, that awareness had little influence or impact on actual practices. The asset management team sat low in the utility's hierarchy and was not consulted as a routine advisor in LWSC's business processes. The degraded state of the water and sewer infrastructure made managing these assets even more complex: it was difficult for LWSC to (1) know where their pipes were and what condition they were in; (2) identify needed expansion, maintenance, and repair projects and prioritize between them; and (3) allocate limited resources strategically (staff, funding, materials). A technical assistance contract funded through the Institutional Strengthening Activity helped LWSC rethink their asset management practices, take an inventory of their assets, install diagnostic equipment and ultrasonic monitoring devices throughout the water distribution system, set up a computerized register to track assets, and link all this information to a decision support system. This comprehensive, integrated approach was designed to allow LWSC to plan maintenance, asset renewal and capital programs in an affordable and systematic manner. It was intended to enable better service in terms of water pressure, water quality, and customer service, as well as improved transparency and ability to meet regulatory and reporting requirements. The technical assistance also helped LWSC analyze various maintenance options—doing the work in-house, hiring a third party via a performance-based contract, or a combination of the two—to determine which would be the most effective.
Improved governance of the water sector had brought environmental policies and regulations that LWSC struggled to comply with given the degraded state of its sewers and sewage treatment assets. The result was an administrative burden, requiring LWSC to apply for exceptions, exemptions, temporary waivers, and undergo frequent reviews – none of which would have been necessary if the utility was functioning properly. Accordingly, the compact invested in strengthening LWSC's environmental management and monitoring capabilities, specifically for treated sewage and water quality. The compact funded the provision of environmental monitoring laboratory equipment and technologies as well as complementary training for operationalizing the laboratory. It also helped introduce an environmental information management system for LWSC and integrated it into the utility's corporate culture and business systems.
Reducing non-revenue water was critical to the sustainability of LWSC's business model. The Infrastructure Activity, discussed above, undertook efforts to reduce physical losses; the Institutional Strengthening Activity took on the challenge of commercial losses. The overall objective was to reduce non-revenue water by 23 percentage points, 58 ultimately improving the financial position of the utility. The compact funded a customer database clean-up exercise, which was expected to yield the largest non-revenue water reduction by correcting billing and administrative records to give LWSC more accurate information about their customers. For example, among commercial customers alone, more than 160,000 discrepancies were identified between the records on file and the updated information collected via survey. For the most part, the outdated records meant the commercial customers were being under-billed for their water usage. LWSC worked to correct these "variances," but progress was slow due to lack of staff support and coordination. By the compact's end date, approximately 60,000 records were updated. The database clean-up of all incorrect records that had been identified prior to and after the end of the compact was completed mid-August 2019. Specifically, a total of 181,067 records were updated and LWSC is developing a strategy for continuing the NRW and database clean-up activities as part of its regular operations to ensure sustainability of the compact investments.
LWSC's largest debtor was the Government of Zambia, whose unpaid water bills were a significant contribution to non-revenue water. Resolving this issue was a key to improving LWSC's financial situation. It was addressed through a condition precedent that required the GOZ to pay the water utility $11 million to clear their outstanding arrears—a debt accumulated as of 2013 from unpaid water bills of Government institutions, including the University Teaching Hospital (Lusaka's largest hospital), police barracks, and national GOZ offices. Over the course of the compact, MCC and MCA investigated the complex problems behind these unpaid bills, arriving at a variety of solutions that included installing individual water meters at GOZ institutions, fixing the leaky pipes that were driving extremely high water bills, and even seeking approval from NWASCO 59 for an extraordinary rate increase if these issues were not being addressed appropriately by the GOZ. The rate increase was never requested during the compact, as MCC determined that government-funded efforts to address the underlying problems were adequate. Over the five-year compact period, GOZ payments of arrears to the water utility totaled nearly $22 million, 60 and as of 2018 LWSC was legally empowered to collect arrears directly from the GOZ institutions incurring those bills. At the compact's completion, outstanding arrears stood at approximately $5.1 million. 61
Improving LWSC's abilities to provide better and targeted services to the poor and to promote behavior change is central to ensuring that customers connect to the network and stay connected. Widespread inability or unwillingness to pay for improved services threatens the connection rates required to realize health, time, and income benefits or to ensure proper functioning of the infrastructure. A technical assistance package for social inclusion and gender mainstreaming and for IEC capacity in LWSC supported the utility to develop the structures, policies, capacities, and procedures needed to provide appropriate, affordable and sustainable services that are aligned with the income flows of the poor and underserved populations present in the peri-urban areas. This package included support for LWSC to develop a Social and Gender Policy and a revised Peri-Urban Policy setting out utility priorities for extending and maintaining services in peri-urban areas. It supported the establishment of new customer engagement approaches for frontline staff, the development of Customer Engagement Guidelines, and a revised Credit Control and Debt Management Policy clarifying the utility's pro-poor approaches to bill payment and debtor management. The work also supported LWSC to develop flexible payment mechanisms, extending payment plans for debtors and allowing billing systems to receive micro-payments electronically (e.g., mobile money), an approach well-suited for households that rely on daily wage payments. Other priority measures include text messaging for bill-payment reminders and outreach to customers at risk of disconnection, shifting away from disconnection as the default solution to customer debts. The technical assistance consultant also worked with LWSC to build capacity on designing and implementing IEC and sanitation marketing materials and campaigns.
Compact-funded technical assistance emphasized capacity building and participatory approaches aimed at building strong ownership and leadership by LWSC staff. By the end of the compact, LWSC had developed workplans, formulated an implementation strategy extending three years beyond the end of the compact, appointed staff, and integrated social inclusion, gender mainstreaming and IEC and sanitation marketing priorities in the 2019 budget process in order to sustain these initiatives going forward. LWSC staff also gained training, some hands-on experience, and a portfolio of IEC and sanitation marketing materials to promote the utility's water and sanitation services. As of closure in November 2018, the compact had supported LWSC in reaching approximately 248,000 people with messaging on water and bill management, toilet maintenance, sanitation, and hygiene.
While the social inclusion and gender mainstreaming and IEC efforts resulted in new policies and extensive outreach, limited investment in these actions prevented the work from reaching its full potential. The lack of funding for formative research led MCA to rely on work donated by another organization (Water and Sanitation for the Urban Poor, WSUP) to inform the design of IEC and sanitation marketing messages. This partnership filled a key gap, but it also translated to delays and shortcuts in message design and pre-testing. In particular, WSUP's research did not cover the four Ps—place, price, product, promotion—that are a core part of effective sanitation marketing campaigns, and messaging was unable to adequately cover this content. In sum, the original budget for this work was inadequate, and therefore MCC and MCA expended considerable effort trying to cover the resource gap.
The social inclusion and gender mainstreaming and IEC technical assistance to LWSC was further hampered in the first year by contractor under-performance. By the compact's end, the work achieved the results noted above, but the technical assistance consultant lacked sufficient time to support LWSC in piloting many of the new policies. LWSC successfully rolled out the flexible e-payment and micro-payment mechanisms, and was keen to take over IEC implementation and other pilots under the technical assistance consultant's oversight, but the consultant did not have the budget to support this. Despite these missed opportunities for institutional learning, LWSC appeared eager to continue the work: the utility passed the aforementioned 2019 budget funding the implementation strategy that will allow it to continue operationalizing the new policies and practices developed under the compact.
Assistance to Lusaka City Council (LCC)
As the local governing body in Lusaka, LCC is divided into eight departments that provide a wide range of municipal services. Stormwater and drainage management fall to the Engineering Department, while the Public Health Department is responsible for solid waste management. In an urban setting like Lusaka, the efficacy of the stormwater drainage infrastructure depends on a number of factors including the design approach, the quality of construction, and appropriate management of solid waste. The city must ensure effective removal of debris from the drainage channels in order for the drains to collect, convey and dispose of stormwater, ultimately reducing the frequency and severity of flooding as well as addressing the impact of stormwater on downstream communities. In addition, an effective program of corrective and preventive maintenance is imperative to sustain the benefits of the drainage infrastructure. Prior to the compact, LCC struggled to fulfill these responsibilities. The effects of chronic understaffing and poor development of existing staff, even at senior levels, were reflected in ineffective operations and an absence of long-term planning.
Technical assistance to LCC under the compact therefore focused on defining the flooding and solid waste management problems in Lusaka and developing a road map to mitigate them. After assessing the local government's capacity to manage the drainage system and municipal solid waste, 62 the activity conducted an options analysis to identify a variety of plausible strategies that would promote the sustainability of MCC's investments in drainage infrastructure. Building from these evaluations and from a Lusaka drainage investment plan 63 prepared with MCC support during the development of the compact, the technical assistance program developed a Stormwater Management Master Plan for LCC. This comprehensive 25-year plan covered all areas of the city and included a root cause analysis of flooding problems throughout the greater Lusaka region. It proposed a menu of technical options to reduce flooding and explicitly incorporated all of the drainage infrastructure funded by the compact.
In addition to technical assistance on long-term strategic planning for stormwater, the compact built up LCC's capacity to manage drainage infrastructure and services in and around the city. These institutional strengthening activities focused on the twin pillars of drain maintenance and solid waste management. The compact developed a drain maintenance regime that would enable LCC to maintain the city's stormwater system sustainably, efficiently, and effectively.
The question of how best to keep trash out of the drains was more challenging. Previous efforts had failed to secure adequate solid waste management for the residents of Lusaka. Waste collection practices varied from neighborhood to neighborhood: while LCC collected trash and cleaned drains in some areas, other areas were served by private contractors authorized by LCC. Many parts of the city had no official waste collection, and the insufficiency of Lusaka's solid waste removal services left some neighborhoods with no options for appropriate waste disposal at all. After weighing the strategies outlined in the aforementioned options analysis, the GOZ ultimately issued a Cabinet Memo to create an autonomous solid waste management company independent of LCC. (LCC retained responsibility for maintaining the drains.) The decision to corporatize solid waste management and "ringfence" this function was made in part to address the challenges of relying on rotating municipal staff. Early in the compact, MCC had tried to stop or defer the transfer of key staff members away from the solid waste management team at LCC, but was unsuccessful. Given the revised approach to tackle solid waste management, MCC modified one of the conditions of the compact that originally required the GOZ to provide a total of $6 million to support LCC's drainage maintenance. MCC revised this condition so that the $6 million government contribution could support both the establishment and operations of an autonomous solid waste management company and the establishment of an improved drainage maintenance unit under LCC.
Similar to the compact-funded assistance to LWSC, the compact supported LCC in strengthening its environmental management and compliance systems in order to enhance the sustainability of the compact's investments and contribute to the health and wellbeing of residents. This assistance included protocols for proper handling and safe disposal of materials removed from the drains during maintenance activities (including solid waste, silt, and other debris). It also supported staff development at LCC by introducing occupational health and safety practices to maintenance crews.
Like LWSC, LCC also benefitted from technical assistance on social inclusion, gender mainstreaming and IEC to improve service provision in peri-urban areas with regard to solid waste management for drain maintenance. Technical assistance helped the newly-established autonomous waste management company set out and work towards the goals of affordable, sustainable solid waste services across diverse customer segments, identify community engagement guidance, and define waste collection contracting opportunities for community-based enterprises in order to leverage their significant role in collecting waste in hard-to-reach areas. The new solid waste management entity also adopted lessons learned from the compact-funded LCC information, education and communication campaigns and developed and costed its own Information, Education and Communication Strategy.
The activity also supported LCC on community engagement through the development of guidelines, staff training and piloting in the areas where compact-funded drains were constructed to engage communities around the maintenance of the drains. The technical assistance supported LCC to build capacity to identify IEC needs for solid waste management and drainage; and to develop and manage systems that promote behavior change, uptake of solid waste services and care of physical assets in low-income peri-urban areas. As of November 2018, the LCC campaign had reached nearly 95,000 people 64 , over 8,000 market stalls, and numerous school and community groups. Technical assistance placed emphasis on capacity building and participatory approaches built strong ownership and leadership in LCC; the approaches and tools provided by the technical assistance were adopted by LCC departments well beyond those occupied with drainage and solid waste and were applied to other development projects in Lusaka. LCC retained community mobilizers for IEC efforts out of its own budget and continued implementing campaigns at the time of compact-end. Nevertheless, IEC to promote behavior change and curb illegal dumping in the drains was largely unsuccessful during the compact given the absence of solid waste services in Lusaka and it will continue to be ineffective until solid waste services are available and affordable to the communities along the drains. Once the solid waste management entity is operational, it is expected that the urban and peri-urban areas in Lusaka Province will have solid waste collection and cleaning services, as well as related recycling, transfer and disposal services. Unfortunately, this entity was only stood up at the end of the compact and service delivery had not commenced.
Innovation Grant Program
As the final component of the Institutional Strengthening Activity, the compact made $6 million of competitive grant funding available through the Innovation Grant Program (IGP). The grants program sought to promote new and more effective ways to strengthen and expand water supply networks, create sanitation programs and infrastructure, improve drainage and solid waste management, and provide employment opportunities for the urban poor, women, and vulnerable and disadvantaged groups in Lusaka. The competitive grant application process also afforded the opportunity to solicit and identify partners that would enhance the sustainability of the compact's overall investments.
MCC and the GOZ saw a unique opportunity to include the grants component as part of the compact design. A grants program provided flexibility and the ability to test creative approaches to the development of the water and sanitation sector that could then be replicated by the GOZ or private actors. The smaller size and independent nature of individual grants allowed the compact to address issues relating to water, sanitation, and solid waste management provision that could not be solved with large-scale infrastructure alone. Finally, small grants allowed MCA to support local business and NGOs that proposed locally developed solutions and had both the expertise and networks within the community to execute them successfully. The program also provided support to these organizations to help them to effectively manage and execute the grant.
In total, the program launched two calls for grant proposals and ultimately financed 14 grants: two related to water supply ($2.4 million), five related to sanitation ($1.6 million), and seven related to solid waste ($1.9 million). MCC's grant selection criteria included factors like the innovation and relevance of the proposal; expected benefits for poor/vulnerable populations and women; cost; risks; potential for sustainability beyond the end of the grant funding period; and potential for scalability. Grant funding also came with a requirement that grantees contribute certain percentages of funding (approximately 15-25 percent of the total grant amount). Cost benefit factors were included in the evaluation criteria, although a formal Economic Rate of Return calculation was not conducted prior to compact closure. The reason for this was the small size of the grants as well as the likelihood that, given the innovative nature of some of the approaches, evidence ex-ante was likely to be limited. Significant resources were put into ex-post monitoring and evaluation of the IGP overall as well as of several of the individual grants, and MCC is working to include the activities of the Jack Compound water supply grant in the closeout ERR given that it was the largest grant, totaling about $2.3 million.
Examples of grantees included:
The non-profit organization Peoples' Process on Housing and Poverty in Zambia (PPHPZ) linked to the compact's SCAP objective of supporting household connections to the sanitation network in Mtendere. The grant of $1 million supported (i) community mobilization and sensitization; (ii) the training of construction teams from the community; (iii) the planning, design, and construction of toilets with LWSC engagement; and (iv) the establishment of a revolving sanitation loan fund issued to households in the form of constructed toilets and paid back over time.
The Water and Sanitation Association of Zambia (WASAZA), citing poor sanitation conditions that affect students' education, installed bio-latrines 65 that utilize biodigestion technology to process organic waste at ten schools in Lusaka. WASAZA was awarded two grants totaling $355,000 and their work included community engagement, construction of water supply systems, health and hygiene education, and business development training for community biogas entrepreneurs.
Through a total of $2.3 million of grant financing across the two rounds of grant selection, private sector company MECB Consulting Limited aimed to improve access to water in the Jack Compound neighborhood of Lusaka by drilling two boreholes, equipping them with energy-saving hybrid solar water pumps, installing a water transmission pipe and water tank, and constructing 30 water kiosks. The project also involved a shared management and operations approach between MECB and LWSC after the completion of construction. This project also tested the viability of a private sector water entity to engage in provision of public services at a community level.
Key output and outcome indicators (from the Indicator Tracking Table)
Institutional Strengthening Activity

| | | | | |
| --- | --- | --- | --- | --- |
| Key Performance Indicators | Baseline | End of Compact Target | Closeout Value | Percent Compact Target Satisfied |
| Number of people trained in non-revenue water | 0 | 80 | 11 | 14% |
| Operating cost coverage* 66 (%) | 107 | 115 | 109 | 33% |
| Collection Efficiency* (%) | 91 | 100 | 71.4 | 71% |
| Number of beneficiary individuals through the Innovation Grants Program | 0 | 50,000 | 91,682 | 183% |
| Number of people trained in Social Inclusion and Gender Mainstreaming | 0 | 210 | 320 | 152% |
Explanation of Results
Gender and social mainstreaming work at both LWSC and LCC included development of Gender and Social Inclusion policies, and training of staff to operationalize those practices. The Number of people trained in Social Inclusion and Gender Mainstreaming was tracked as an indicator. The project team originally planned to train only headquarters staff at the implementing entities, and the target was set accordingly. However, it became clear during implementation that community mobilizers and officers in the peri-urban branches were critical to sustainability, so they were also included in the trainings, resulting in a completion rate of 152 percent.
The Innovation Grants Program reached more beneficiaries than expected, 183 percent of the original target, largely due to the fact that it was necessary to estimate the target well before any of the grants projects had been identified. Ultimately, the specific projects selected resulted in more beneficiares than originally anticipated.
Compact Sustainability
The Zambia Compact took a systemic approach to strengthening Lusaka's water sector: infrastructure improvements paired with institutional strengthening and conditions precedent sought to address not only the water supply, sanitation and drainage challenges, but also the sustainability of the sector. At MCC, the idea of sustainability refers to the persistence of targeted results or outcomes after the five-year implementation period and out over the expected life of a project. As the cost-benefit analysis for compact investments is calculated for a 20 year period, this time horizon frames sustainability considerations even in the case of infrastructure that should last beyond two decades. It is helpful to frame a discussion of compact sustainability around five pillars: financial, institutional, policy/legal, social/behavioral, and environmental.
Financial and Institutional Dimensions
The long-term financial and institutional health of LWSC is critical to realizing and sustaining the improved water and sewer services that underpin the inclusive economic benefits the compact aimed to provide. The Government had engaged in a Water Sector Performance Improvement Project with the World Bank (2007-2013) that bolstered the financial performance of LWSC. MCC built on that engagement by leveraging an agreement developed between the Government and LWSC as part of the World Bank project. This agreement—the LWSC Sustainability Agreement—set forth operational and financial performance milestones for LWSC and the sector. MCC required the GOZ and LWSC to finalize and enter into that agreement as a condition for the start of the compact. The continued effectiveness of, and compliance with, the LWSC Sustainability Agreement, including satisfaction of the applicable performance milestones, was also a condition precedent to the disbursement of MCC funding each quarter.
Improved financial health allows a utility to sustain and improve the services it provides by funding maintenance, asset renewal, and expansion, thus ensuring the continued benefits of previous investments. The compact incorporated conditions requiring LWSC to devote a minimum of 50 percent of its annual retained earnings to asset renewal and capital expansion and to devote an "appropriate amount" of funding for the repair and maintenance of water supply and sanitation infrastructure. But earnings must first be realized before they can be put to use. The compact-funded technical assistance to strengthen asset management and reduce non-revenue water was therefore designed to further develop the financial and institutional capacity of LWSC, thus promoting the sustainability of MCC's infrastructure investments. As previously discussed, LWSC's financial situation was weaker than originally thought, underscoring the importance of the institutional strengthening activity to compact sustainability.
In light of LCC's responsibilities managing drainage and solid waste for the city of Lusaka, the financial and institutional health of LCC is likewise critical to sustaining the benefit of compact investments in drainage infrastructure. Here, MCC once again leveraged conditions precedent to design sustainability considerations into the compact: LCC was required to allocate a minimum of $1.5 million annually for four years during the compact period exclusively for the repair and maintenance of drains. 67 The technical assistance provided under the Institutional Strengthening Activity sought to improve LCC's ability to manage and maintain its assets. The compact had also planned assistance for LCC on solid waste management, since keeping MCC-funded drains clear of solid waste is essential for reducing flooding each rainy season. However, the creation of an autonomous solid waste management company was an unforeseen approach to address institutional sustainability challenges that became clear only as the project progressed. By securing dedicated staff and ringfenced funding, the separate company developed both institutional and financial capacity for ongoing solid waste management. The approval of this approach by LCC, the Minister of Local Government, the Cabinet, and Parliament was an indicator of the GOZ's commitment to the compact.
The time horizon and strategic nature of the various master plans developed with MCC support also serve to promote the sustainability of compact investments in Lusaka's water sector infrastructure. In particular, the master plans for water supply investments and sanitation investments are tools to guide the sector's development in a way that fully integrates and complements the MCC-funded project. By identifying priority projects and mapping out an investment strategy, the master plans coordinate future investments. Indeed at compact closure these plans had already attracted approximately $500 million in additional investments from the donor community (see more details in the Coordination and Partnerships section of this report). Ironically, strong donor interest and well-developed master plans that outline more than $2.7 billion in water and sanitation investments may in some ways threaten the sustainability of Lusaka's water sector. Should these projects be realized rapidly with donor money, there is a risk that LWSC and the GOZ could be left with more infrastructure than they have the capacity to manage. While there is no corresponding investment master plan for institutional strengthening, LWSC's Strategic Plan for 2018–2022 includes reducing water losses, strengthening operations and maintenance as part of asset management and organizational efficiency, improving human resource productivity, and attaining financial viability as part of business sustainability.
Water tariffs are the utility's primary means of cost recovery. Zambia's water tariffs, however, were set below cost recovery levels, likely in order to subsidize poor users. While the Zambia Compact did not include water tariff reforms, the program's structure provided opportunities other than tariff subsidization to provide targeted assistance to the poor. For instance, the compact offered financial assistance to poor customers who faced one-time fees to connect to the newly constructed water supply and sewerage infrastructure. Although subsidizing connections may be more effective than subsidizing tariffs in addressing affordability for the poor, MCC nonetheless encountered some difficulties in implementation of this approach. For example, the subsidy for sewerage connections was based on an engineering estimate of connection costs plus (for houses lacking a toilet) the costs of building a toilet. Toilet designs can vary, however, from a simple hole in the ground to elaborate finished water closets. The cost estimates received for toilets were for a very expensive option, such that the total subsidy required to cover all new connections exceeded the available budget. In the future, instructing cost engineers charged with estimating required subsidies to work within available budgets will be key.
Policy and legal dimensions
LWSC and LCC received technical assistance to develop and implement policies and procedures that will help them more effectively maintain and deliver inclusive services. In addition, LWSC can exercise its newly granted legal authority to collect arrears directly from government agencies. The implications of this legal change for the utility's balance sheet, its ability to make new investments, and the sustainability of assets illustrate linkages between different dimensions of sustainability. Although there was no clear "champion" within the GOZ for the sustainability of the compact or Lusaka's water sector more generally, MCC enjoyed excellent access to GOZ partners. Finally, GOZ contributions to the compact totaling $52 million provide further evidence of political will.
Social and behavioral dimensions
Several social and behavioral components are essential to achieving lasting health and economic benefits from the compact-funded infrastructure. To avoid waterborne disease, people need to choose the treated municipal drinking water supply (whether from a kiosk or a household connection) over untreated and potentially contaminated sources like shallow wells or the informal water sector. To safeguard Lusaka's vulnerable groundwater and reduce unsanitary overflows during the rainy season, the city needs a wholesale shift away from unlined pit latrines and towards sewer connections. 68 And to keep the drains clear of blockages so that they can evacuate stormwater and reduce flooding during the rainy season, residents throughout the city—especially in peri-urban areas—need to have and actually take advantage of appropriate solid waste management options. In short, uptake of water, sanitation, and solid waste services is critical to realizing benefits and therefore to the sustainability of the MCC's investments. Furthermore, uptake of services and an increase in the number of connections will support the financial sustainability of the utility.
In addition to working to increase the number of utility connections, as noted above, the compact included a requirement to develop and implement a Sanitation Connection Action Plan (SCAP) to address affordability challenges that could prevent poorer residents from connecting to sewer services. Technical assistance on social inclusion aimed to help LWSC make water and sanitation services more accessible, and billing and payments more manageable, particularly for poorer and more vulnerable residents. Information, education, and communications campaigns promoted water, sanitation, and hygiene behavior change and uptake of services. By orchestrating and coordinating all of these efforts through capacity development and incentives at LWSC and LCC, the compact aimed to ensure that inclusive service provision and social and behavioral change would be sustained so that the projected benefits would be realized. Furthermore, sustainability was an evaluation criterion during competitive selection for the Innovation Grant Program, and several of the funded projects reinforced sustainable change at the community level in Lusaka's water sector.
Environmental dimensions
Only through good stewardship and responsible management of water resources can Lusaka safeguard the sustainability of its water supply. The compact addressed this environmental dimension from several angles that overlap and complement the other aspects sustainability discussed above. The Water Supply Investment Master Plan incorporated estimates of how much groundwater could be safely pumped from Lusaka's aquifer, 69 the Sanitation Investment Master Plan incorporated investments necessary to protect Lusaka's aquifer, and MCC's infrastructure investments to fix leaks will reduce water waste to help ensure the resource is used efficiently. The creation of a Ministry of Water Development, Sanitation, and Environmental Protection in 2016 was a policy/legal measure that has the potential to reinforce the environmental sustainability of the sector through improved water resource management. MCC's commitment to the performance standards of the International Finance Corporation also ensured that construction activities under the compact met environmental standards. However, challenges remain. Safeguarding water quality in the vulnerable aquifer underneath the city is critical to the long-term sustainability of the water supply and health benefits, since this aquifer provides approximately half of the city's drinking water. The success of social/behavioral sustainability initiatives to promote uptake of water and sanitation services and shift away from unlined pit latrines is therefore of great importance to the environmental sustainability of the sector. 70
MCC incorporated many measures to ensure sustainability of compact investments; however, risks remain. For example, rain events that are more extreme during the wet seasons could strain drainage infrastructure, and drought during the dry seasons could limit water availability, straining LWSC's delicate finances and making it difficult for the utility to provide enough safe water to meet the city's needs.
The Zambia Compact is being independently evaluated by three separate evaluations:
Overarching Performance Evaluation with Emphasis on the Institutional Strengthening Activity
An independent performance evaluation will assess the performance of the entire Lusaka Water Supply, Sanitation, and Drainage project in contributing to the water, sanitation, and drainage sector sustainability through its effect on institutions (LWSC and LCC). This evaluation is expected to be completed by 2022.
Key research questions that this evaluation attempts to answer are:
Was the project as a whole effective at increasing the operational efficiency and sustainability of LWSC as measured by non-revenue water, collection ratio, and tariff adequacy?
How successful is LWSC in implementing and maintaining a life-cycle centric approach to asset management?
Did the technical assistance to LCC catalyze improved waste management and collection, improved capacity, or long-term sustainability of waste management and drainage operations?
How did the social inclusion and gender mainstreaming and IEC technical assistance contribute to changes in LWSC and LCC policies, structures, planning, staffing, capacities and budgets to i) provide gender-responsive, appropriate, affordable and sustainable services for the poor and ii) to plan, develop and manage IEC and sanitation marketing campaigns that promote behavior change, uptake of services and care of physical assets in low-income peri-urban areas? Do the achieved outputs contribute to project-level outcomes and compact objectives?
Evaluation Results
An interim report with the first set of findings from this evaluation will become available in 2020.
Overarching performance evaluation
Component
Status
Interim Phase I
Document review, and qualitative data collection from implementers.
Data collection done in August 2018.
Interim Phase II,
Qualitative data collection, including institutions, and some beneficiaries.
Expected in 2019 and 2020
Endline
Expected in 2021
Infrastructure Activity Impact Evaluation
This randomized impact evaluation is designed to measure impacts on water‐related diseases and time savings for households and businesses, including the beneficiary populations in the peri-urban neighborhoods of Lusaka where water and sanitation networks have been extended for the first time. The key questions this impact evaluation intends to answer are:
What are the attributable health and economic impacts on beneficiary households of having access to piped water in their home?
What are the attributable health and economic impacts on beneficiary households of having both piped water and networked sanitation in their home?
What are the time savings attributable to relevant compact activities for the beneficiaries?
What is the quality of the water that beneficiaries have access to at the tap and within the household? Does it change due to compact activities?
What are the current consumption rates of safe versus un-safe water consumption and usage? Do compact activities lead to an increase in safe water consumption?
Evaluation Results
An interim report with the findings from Monitoring of Water Quality in the LWSC Distribution System component will be available in 2020.
Infrastructure Activity Impact Evaluation

| | |
| --- | --- |
| Component | Status |
| Baseline WASH SurveyHousehold Water Quality Sampling at Baseline (coupled with WASH Survey)Baseline Drainage Survey | Data collection was completed in November 2017. It was published here on the Evaluation Catalog in 2019. |
| Monitoring of Water Quality in the LWSC water distribution system | Continuous monthly data collection from January 2018 through September 2019. Some infrastructure interventions came online during this period allowing a pre-post water quality analysis. Report expected to be published on the Evaluation Catalog in 2020. |
| Endline WASH Survey | An appropriate timeline and mechanism for the endline component of the impact evaluation will be determined if and when all remaining work by the Government is complete. |
Innovation Grant Program (IGP) Sub-Activity Evaluation
This sub-activity is being evaluated separately to examine the overall performance of the IGP in relation to key programmatic and compact objectives, potential gaps or inefficiencies in IGP implementation, areas in which implementation can be improved, and positive aspects of the IGP that could potentially be expanded or replicated in other contexts. The evaluation addresses the following overarching questions:
Did the program achieve its objectives following the implementation model envisioned in program documentation?
Did the program achieve the outcomes envisioned in key peri-urban areas of Lusaka?
Did the grant selection process prioritize interventions based on its key objectives, and was the process an efficient and effective way to identify the "best" projects?
Is grant oversight sufficient? Is it cost-effective?
How can the IGP better mobilize private-sector resources?
Based on the degree of success of the IGP, what are the key lessons learned related to program design and the implementation model?
Evaluation Results
The interim and final evaluation reports are expected to be released in 2020. The performance evaluation will continue to analyze and uncover results through the completion of both grant cycles, based on an additional round of data collection that was conducted in September 2018. All reports from this evaluation are located on the MCC's public Evaluation Catalog.
Evaluation of the Innovation Grant Program

| | |
| --- | --- |
| Component | Status |
| Interim | Report submitted to MCC and undergoing review. Expected publication on the Evaluation Catalog is in 2020. |
| Endline | Report expected to be released in 2020. |
Compact Changes
August 2014: Under the drainage component of the Infrastructure Activity, MCC completed an Environmental and Social Impact Assessment prior to beginning construction. That study highlighted the need to further investigate the impacts of upstream drainage improvements on the downstream community of Mazyopa. Further environmental and social analysis was completed, as well as a detailed hydraulic analysis, which confirmed that the drainage improvement would result in increased stormwater discharge in the downstream channels drastically increasing the flood risk to a settlement of over 3,700 people and 748 structures. MCC and MCA responded to this risk by extending the drain through the Mazyopa community, as well as supporting the rehabilitation and construction of two bridges used by the neighboring community. To fund this approximately $15 million drainage extension through Mazyopa, MCC removed the construction of the Lumumba Drain from the compact's activities. This reduced the ERR from 17 percent to 16.5 percent due to a lower beneficiary count by about 57,000, or 3 percent of the total compact.
February 2015: Resettlement programs in rapidly evolving urban environments require flexibility. The original Resettlement Action Plan, completed in 2013, estimated 1,600 project-affected persons. However, by the compact end date there were 5,167 project-affected persons. This is due to two main reasons: (1) there were significant changes in construction design after the Resettlement Action Plan was completed; and (2) Lusaka continued to experience rapid population growth and development in the two years between the development of the Resettlement Action Plan and beginning of construction. Given these reasons, in January 2015 the resettlement budget increased from $6,732,499 to $26,285,081 by reallocating contingency funds under the Infrastructure Activity. The ERR was not affected since the ERR was developed at the project level and the overall budget of the project did not change. Likewise, there was no change to the number of beneficiaries.
February 2016: MCC reduced the SCAP connection target rate from 100 percent to 80 percent based on experiences from similar projects and to ensure efficiency of the system. While a number of different interventions were put in place to support households to connect, in view of other experiences with low household connection rates in Lusaka, the team determined that 80 percent was a more realistic number. This reduced the ERR from 16.5 percent to 14.7 percent and the number of compact beneficiaries from 1,230,413 to 1,199,962.
November 2016: In November 2016, MCC and MCA identified a budget shortfall of $22 million due to unforeseen circumstances that resulted in cost escalations, especially on the drainage activity. These unforeseeable circumstances included but were not limited to the following:
Substantial underground rock formations not detected during preparatory works;
Change in the number of project-affected persons and increased in-kind replacement of structures built leading to increased resettlement costs;
Underground utility relocations that had not been geo-referenced by utility companies that must be moved during construction works at a cost;
Alignment of the detailed designs to adjust to changed circumstances in order to avoid high value impacts;
Design error which led to a $11 million/30 percent increase of the Bombay drain sub-activity; and
Increased costs associated with construction of the Bombay Drain.
The Government provided this funding in full to MCA in April 2018.
Coordination and Partnerships
Throughout compact development and implementation, MCC coordinated closely with the GOZ and donor community on water and sanitation issues. The GOZ's commitment to sector reform (starting in the 1990s, as outlined in the Country Context section of this report) has created a policy environment conducive to ongoing progress in water and sanitation. The creation of the Ministry of Water Supply, Sanitation and Environmental Protection was a sign of political will, while the existence of an independent regulator (NWASCO) should facilitate a tariff policy that allows for appropriate asset management and inclusive services beyond the end of the compact. Donors actively working on these issues in Zambia include the German Development Cooperation (GIZ), German Development Bank (KfW), United Nations Children's Emergency Fund (UNICEF), Japan International Cooperation Agency (JICA), African Development Bank (AfDB), European Investment Bank (EIB), and World Bank (WB).
Sector investment master plans can help governments prioritize investments, add significant value beyond the compact investment, and ensure sustainability. As part of the compact development process, MCC funded Water Supply and Sanitation Investment Master Plans that were finalized in 2011. As mentioned previously, these plans were used to identify investment strategies for the water supply and sanitation systems managed by LWSC. LWSC used the investment master plans to prioritize future investments and leverage additional resources from donors. Compact-leveraged investments include:
The World Bank Group's Public-Private Infrastructure Advisory Facility—a multi-donor technical assistance facility—provided $690,000 for multi-year technical assistance to improve the commercial viability of LWSC and to strengthen the institutional capacity of the GOZ to attract investment in water supply and sanitation infrastructure.
Water and Sanitation for the Urban Poor (WSUP)—an international NGO bringing market and innovative solutions to provide water and sanitation to the urban poor—signed an agreement with MCA and LWSC that resulted in technical and consulting services support to the compact and complementary interventions alongside LWSC. WSUP is estimated to have invested approximately $290,000 in performing formative research to inform the development of an information, education, and communications (IEC) campaign strategy and to identify creative concepts for messaging for the compact as a whole.
The Lusaka Sanitation Programme (LSP), with an estimated $304 million supported by the GOZ ($4 million), the World Bank ($65 million), AfDB ($50 million), EIB ($138 million) and KfW ($47 million), is a 5-year initiative by LWSC aimed improving Lusaka residents' quality of sanitation by providing affordable sanitation options. At the compact's end, LSP feasibility studies were ongoing. Additionally, compact consultants embedded at LWSC and LCC ensured institutionalization of IEC and social integration and gender mainstreaming capacity, including support of LCC's ability to enforce the Government's Public Health Act, which will ultimately benefit the LSP as well as improve sustainability of the compact's water supply and sanitation investments.
The New Lusaka Bulk Water Supply Project, valued at approximately $190 million with support from JICA and AfDB, aims to construct a new water intake and treatment plant at Kafue, a distribution main, and reservoirs. The project is in its initial pre-feasibility stage and under consideration for financing.
Launched in December 2016, the Lusaka Water Security Initiative (LuWSI) is multi-stakeholder initiative, which includes 24 partners from the public sector, international donors, private sector and civil society actors and aims to improve water security in Lusaka. Specifically, it focuses on groundwater pollution prevention, sustainable groundwater exploitation, water flows from the Kafue River and access to water supply and sanitation in Lusaka. MCA joined the LuWSI initiative and funded through the compact the construction of a barrier wall around a key wellfield to protect against encroachment; such an investment supports sustainability of MCC's investments particularly with the objective of protecting Lusaka's water resources. Protection of the wellfield is also relevant to sustainability of an Innovation Grant Program activity supporting supply of water to Jack Compound, as referenced above.
Policy and Institutional Reforms
| Major CP or Policy Reform | Rating: Met on Time/Deferred/Not Met | Narrative |
| --- | --- | --- |
| The GOZ is in compliance with the LWSC Sustainability Agreement prior to each disbursement, including payment of outstanding arrears to LWSC. | Deferred multiple times over the course of the compact. | The GOZ demonstrated its commitment to satisfying outstanding arrears. As a condition to Entry into Force, the GOZ paid approximately $11 million in arrears to LWSC, and during implementation the GOZ paid an additional $11 million in arrears to LWSC. LWSC had approximately $5.1 million in outstanding government arrears as of the compact's end. In 2017, MCC and the GOZ changed the condition precedent from requiring the payment of arrears by the Ministry of Finance to put the onus on LWSC and each government institution to resolve the problems causing arrears, as a more sustainable approach that could be carried out post-compact. This approach involves steps to reduce reoccurring arrears that are addressed in the following condition precedent. |
| CP added in 2015: Each of the pre-paid meters installed for LWSC's government institutional customers remain operational and the GOZ has paid any outstanding payment obligations.Revised language in 2017: LWSC will submit a status report on measures acceptable to MCC that are being taken to reduce or eliminate reoccurring arrears at each government institution. LWSC may also seek NWASCO—the water utility regulator approval for an extra-ordinary rate increase based on non-payment of water bills and sanitation fees by each government institution. | Deferred multiple times over the course of the compact. | This condition precedent was added in March 2015 to memorialize the understanding between the GOZ and MCC that, for the sustainability of the compact, all bulk prepaid meters installed in connection with the initial disbursement must remain operational and that the GOZ must pay arrears to LWSC in a timely manner. |
| Original language: The Government has satisfied all of its payment obligations, including any insurance, indemnification, tax payments or other obligations, and contributed all resources required from it, under the Compact, this Agreement and any other Supplemental Agreement.Revised language in 2017: The Government has satisfied all of its payment obligations required under the Compact, PIA or any other Supplemental Agreement; including any insurance, indemnification, tax payments or other obligations, and contributed all resources required from it; however, MCC will only recognize any government arrears payments as satisfying this section if LWSC implements transparent and quantifiable measures that reduce or eliminate reoccurring arrears at each government institution. | Met on time | While the GOZ showed a strong commitment to making its arrears payment obligations, MCC repeatedly engaged with the GOZ to ensure that they were paid in a timely manner. The premise of the original CP was that the installation of bulk pre-paid water meters at individual government institutions would eliminate arrears. However, the underlying problem was more complex than originally envisioned. Intermittent water supply, low network pressure, poor water quality problems, and many cases involving institutional internal network problems with significant water leaks, do not facilitate the use of pre-paid meters. A high number of pre-paid meters were not operational due to technical problems, bypassing of the system, government institutions operating their own boreholes, and problems with internal infrastructure in government institutions. One of the biggest challenges was that government institutions did not have funding to repair internal network infrastructure. In order to resolve major problems causing arrears, the GOZ and LWSC, with support from MCA, worked to improve internal networks through infrastructure improvement and working to ensure that pre-paid meters are functioning and repaired in a timely manner. Thus, in December 2017 MCC revised the language of this CP and the CP above to ensure LWSC and the Government's mutual engagement to ensure that pre-paid meters are functioning and repaired in a timely manner, and that the utility proactively engages with the GOZ to recover outstanding arrears until all meters are installed and functioning. |
Beyond the Compact
Millennium Project Completion Agency. In advance of compact closure, the GOZ established and funded a subsidiary of the MCA to complete outstanding work and monitor the one-year defects notification period of completed construction projects. Taking into consideration timelines for works completion and the subsequent defect notification period for each contract, the subsidiary has a mandate through November 2020. At compact closure, the subsidiary—named the Millennium Project Completion Agency (MPCA)— was staffed with eight former MCA employees and funded by the GOZ. Outstanding work to be completed following November 2018 under the supervision of MPCA includes significant efforts both on the extension of water and sewer networks, as well as on the replacement of water pipelines and the installation of bulk meters to reduce non-revenue water. It also includes smaller efforts on the final steps of works to improve drainage (e.g., joint sealing, backfilling, installing side drains) and water treatment/distribution (e.g., minor electrical work, testing of installed pipelines, road reinstatement, finishing touches on Chelston Reservoir).
Solid Waste Management Company. The improper disposal of solid waste into the drainage system was recognized as a problem and a contributor to flooding in the city of Lusaka. After the first year of compact implementation, it became clear that operation and maintenance and the sustainability of the drainage investments were inextricably linked to solid waste management (or lack thereof) under the authority of the LCC. Once it was clear that LCC did not have the capacity or political will to improve solid waste management in-house, MCC and MCA made a sustained push to establish a new Solid Waste Management Company and set it up for success after the compact. The decoupling of solid waste management from the LCC and establishing a new Solid Waste Management Company was not envisioned in the original project design or the project logic. MCA provided technical assistance to the Ministry of Local Government and other entities within Zambia to assist in the creation of a Solid Waste Management Company. As of November 2018, the Lusaka Integrated Solid Waste Management Company Limited (LISWMC) was incorporated as a private company in charge of the management of solid waste for Lusaka. LISWMC's primary business is to conduct private sector outsourcing to provide solid waste collection and cleaning services in the urban and peri-urban areas in Lusaka Province, and to provide related recycling, transfer and disposal services. Following the compact, the GOZ will be responsible for operationalizing the company. Further, GOZ funding in the amount of $6 million to support drain maintenance was provided during the compact period; this funding has been transferred to MPCA to be used post compact for physical drain maintenance as well as for setting up the solid waste management company.
Government passes new law reducing use of plastics. In a demonstration of commitment to improving the management of solid waste, in November 2018 the GOZ issued Statutory Instrument (SI) No. 65 of 2018 through the Ministry of Water Development, Sanitation and Environmental Protection. The SI seeks to restrict, among other things, plastics below 30 microns in thickness, a category that includes the plastic grocery bags that are ubiquitous in Lusaka. It will be enforced by the Zambia Environmental Management Agency (ZEMA). The SI is associated with the Extended Producer Regulations, which extend producers' responsibility for their products all the way to the post-consumer phase of the product life cycle, thus allowing the GOZ to manage packaging materials and packaging waste in an environmentally sound manner. The GOZ is currently engaging economic stakeholders; this initiative aligns with the objectives of LISWMC and with appropriate maintenance of the drains within Lusaka.
Innovation Grant Program (IGP). Several Innovation Grant Program (IGP) grantees secured funding from other donors to scale project activities catalyzed by the initial IGP investment. Zambian Breweries leveraged $20,000 in additional funding from the French Embassy to expand their activities and one grantee (MECB) received a grant of $100,000 from The Coca-Cola Africa Foundation to fund expansion and rehabilitation of the water supply network in Jack Compound. This work is part of a broader Memorandum of Understanding that MCC signed with The Coca-Cola Africa Foundation in October 2017. In addition, IGP grantee MECB reports that its IGP project allowed it to receive a grant of 118,000 euros from the Ministry of Foreign Affairs of Finland for water quality monitoring. NewTech received assistance in kind from the International Labor Organization and National Institute for Scientific and Industrial Research as well as an organization called Musika, which provided NewTech with equipment that will be paid back over time.
Activities of some IGP grant recipients will continue after the compact and may continue to leverage outside funding. There is also an opportunity to attract models or funding for market-based provision of waterborne sanitation in Mtendere. The activities of grantee Manja Pamodzi and other solid waste grantees sought to catalyze the growth of a private-sector driven solid waste management ecosystem in Lusaka.
Nitrates 71 . The Coca-Cola Africa Foundation, together with the USAID Water and Development Alliance, is convening a working group including donor and LWSC stakeholders on the issue of nitrate contamination in drinking water in Lusaka. MCA will present the results of household water testing commissioned from the CDC in compact areas, which will continue to bring attention to this under-recognized urbanization issue and encourage LWSC to address it. MCC's evaluation researchers have demonstrated preliminary results that link the presence of unlined pit latrines to high concentrations of nitrates in the borehole water. These results directly link the lack of adequate sanitation to contamination of drinking water groundwater supply.
Lessons from the Compact
Place greater emphasis on implementing entity capacity and incentives in order to maintain infrastructure assets, implement policy reforms, and ensure the sustainability of MCC's investments. Sustainable practices can be improved by an incentive structure that motivates the utility to perform on a commercial basis and through technical assistance for institutional strengthening and capacity development. In Zambia, preliminary review of the outputs of institutional strengthening efforts on non-revenue water reduction, asset management, social inclusion and gender mainstreaming/IEC and drain maintenance indicated that these initiatives have yet to demonstrate uptake of long-term sustainable practices. Several key factors could have improved the effectiveness of the institutional strengthening activity:
Appropriate project management structure, with designated organizational roles at the MCA to support institutional reform and capacity building activities separately from and yet in close coordination with infrastructure activities. At MCA-Zambia, one infrastructure director was assigned to manage both infrastructure and institutional strengthening activities. Managing infrastructure occupied a significant portion of the director's attention, while insufficient time was allocated to working closely with the implementing entities to ensure successful implementation and ownership of the institutional strengthening technical assistance;
The compact should have included all relevant regulators. In Zambia, the water regulator was not part of the compact. It should have been included as an implementing entity to help provide the right incentive structure given their role in ensuring technical and financial performance to LWSC;
Depending on the specific project and country context, MCAs should place implementing entity staff in the organizational structure and physically embed them in the MCA office to ensure that there is a high level of coordination with implementing entities. Implementing entity agreements should include requirements and funding for new implementing entity staff to support both infrastructure activities and institutional strengthening/policy reform activities. This staff should also play an important role in the handing over of completed infrastructure projects, following up on policy reforms, and ensuring that implementing entities have budgeted and staffed for operating and maintaining new and refurbished compact assets. (Note: MCA did have some implementing staff embedded in the office but their roles and responsibilities were not adequately developed.);
Design a better balance between investments in technical solutions on the one hand and social policies and behavior change on the other, as the latter are critical to the risk management and sustainability of the former. To ensure connections, service uptake, and behavior change, implementing entities such as LWSC and LCC need to (a) develop structures, policies, and procedures that will enhance their ability to provide appropriate, affordable, and sustainable services for the poor; (b) identify information, education, and communications (IEC) needs for water and sanitation, and solid waste management and drainage, respectively, and (c) develop and manage IEC systems that promote behavior change. While substantial work on these policies and programs was undertaken, and initial monitoring and evaluation reports indicate their successful adoption by the implementing entities, this work was under-resourced relative to the scale of response required by LWSC and LCC to meet the service needs of the targeted communities and to ensure sustainability of infrastructure.
Leverage investment master plans. Investment master plans for both water supply and sanitation were drawn up during the development of the Zambia Compact, and a stormwater management master plan was developed during compact implementation. These master plans not only helped the GOZ prioritize MCC investments, but also added significant value beyond the compact investment by outlining clearly to the private sector and donor community where funding was necessary, resulting in hundreds of millions of dollars of leveraged funding. If no relevant sector investment plans exist, they should be prepared during compact development. And if they do exist, they should be used to help prioritize compact investments.
Consider using incidence analysis to inform beneficiary identification. Even before master plans were available, MCC's project design and due diligence process would have benefited from an incidence analysis study linking water and sanitation sector expenditures with associated physical outputs and levels of service and access enjoyed by different classes of consumers. Such work could highlight inequalities across the population and serve to inform strategies for selecting potential beneficiaries. This analysis could inform estimates of likely levels of subsidy needed to defray the costs of initial connections to the water and sewerage networks. An extension of such work, moreover, could include an examination of institutional capacity and operational effectiveness to increase MCC's understanding of planning, budgeting, and spending (for both capital investments and O&M expenditures) and the association of these factors with key sectoral performance metrics.
Use conditions precedent to drive sustainability, but don't sacrifice flexibility. Conditions precedent (CPs) are an essential tool to strengthen implementing entities, thus supporting the sustainability of these institutions and securing lasting benefits from MCC's compact investments. However, CPs must be flexible enough to allow MCC and MCA to adjust to changing conditions on the ground. For example, installing bulk pre-paid meters on approximately 200 government buildings was a condition precedent before the Zambia Compact could enter into force. This CP was designed to eliminate reoccurring arrears and improve the financial viability and sustainability of the water utility. However, it was a prescriptive solution to a symptom of a larger and complex management challenge. That management challenge needed more due diligence and understanding, which might have revealed better solutions prior to the design of the CP. A more effective approach would address the root issue and lead to a permanent resolution to the GOZ's arrears to the utility. The method to satisfy the CP should be collaboratively developed and adapted over time with the parties before the CP deadline. In the case of this compact some CPs had to be changed to create a more effective outcome pathway.
Plan adaptability into dynamic urban construction environments. Public urban environments are multi-layered systems that include utility services, vehicle and pedestrian traffic, and public and private interests. A city without planning, like Lusaka, is characterized by unpredictable and rapidly changing land use, irregular traffic flows, a lack of legal easements, and utility corridors without georeferenced locations. All these characteristics are risks in the planning, design, and construction of infrastructure. Urban work requires significant upfront planning to locate and negotiate utility crossings, traffic disruptions, community reactions, and safety concerns. Procurement methods that consider more than just cost can support adaptive approaches. Urban works need contractors with experience in challenging environments; a selection that is partly or wholly based on quality may be considered to improve construction outputs.
Adopt a flexible, just-in-time approach to resettlement in urban contexts. In unplanned and rapidly changing urban environments, it is difficult to identify the people who will be affected by the project until detailed designs are complete and the project impact area has been physically identified and marked. When the construction works occur months or years after resettlement planning is conducted there is a high risk that circumstances on the ground in the construction corridor will have changed considerably at the time of construction, and that earlier plans and related cost estimates will prove inaccurate. Close coordination between key parties is necessary so that contractors can segment and sequence their work with just-in-time resettlement efforts. Dynamic population growth and implementation delays can both lead to dramatic changes in the final design and resettlement impacts. At the beginning of the Zambia Compact, the resettlement budget was roughly $6.7 million, and it was estimated that there would be 1,600 project-affected people. By the end of the compact, the budget increased to $26.3 million with 5,167 project-affected people. The difference was due to changes in construction design, rapid growth in Lusaka, and a two-year lag between the original resettlement plans and construction implementation, illustrating how work in a dense, dynamic urban environment requires a more nimble and adaptive approach to estimating costs and planning budgets.
Integrate stakeholder engagement throughout compact implementation. MCA integrated several MCC stakeholder engagement requirements into one overall stakeholder engagement plan that clearly defined roles and responsibilities while not overburdening MCA with excessive bureaucracy. Stakeholder consultation and engagement should be addressed in the design of the project and in the corresponding budget. MCA's early and inclusive consultation helped minimize the number of grievances, garnered support for the project, and facilitated the resettlement and construction processes despite the large increase in the number of people who were affected by resettlement. Consistent, two-way engagement with stakeholders, particularly those who are directly impacted by construction, promotes positive outcomes for the community and the compact.
Carefully consider whether to use a grant facility to strategically complement compact investments. In Zambia, the Innovation Grant Program (IGP) was intended to complement compact investments. It funded sanitation projects that allowed households to connect to compact-financed wastewater networks, and it supported solid waste projects to reduce litter in Lusaka and help ensure sustainability of compact drainage investments. In addition, it identified a water supply project that allowed the compact to test a model for the provision of clean water outside of the major infrastructure investments. By providing more flexible funding instruments for partnerships and demand-driven projects, the IGP was a tool with potential for high impact. However, the execution and oversight processes could have been streamlined to reduce the time and cost of administering the facility. Increased standardization of grant-making processes and learning from other institutions on the best grant-making approaches should be a priority for future grant facilities. Indeed, MCC has already begun these efforts, particularly for grant facilities which are leveraged by the private sector. In some contexts, MCC might also consider partnering with other institutions, such as those that have significant experience in very small, community-based grants.
Develop evidence-based approaches to meet user connection targets for MCC-financed infrastructure, such as sanitation networks. The Zambia Compact did foresee the need to support households in connecting to the wastewater network, and it asked the GOZ to dedicate funds for these efforts. However, the compact did not specify an approach to achieve connection targets. As a result, the strategy wasn't laid out until the compact was already in implementation, and the resources to design and execute the program (e.g., MCA staffing for oversight) were insufficient. The connection work was, however, of critical importance. Without a successful approach to getting households hooked up to the sewer system, the compact could not achieve its desired results in terms of improved sanitation. Furthermore, sewers require a certain minimum flow through the system in order to function optimally, so insufficient user connections will jeopardize the infrastructure operations. The importance of user connections to the infrastructure suggests that more emphasis should have been placed on utility policies and practical support to help households overcome affordability barriers that made it difficult for them to connect to the network and build an appropriate toilet. Also important is preparing household-level water and sanitation connection outreach during compact development, with more resources provided for development of IEC materials and execution of outreach campaigns during implementation. In addition, implementation actors focused on infrastructure should be sensitized to the importance of engaging with those responsible for outreach and connection activities so that works and outreach may be coordinated through integrated work planning.
Establish voluntary female employment targets for the temporary employment opportunities created by MCC-financed infrastructure works. Globally, women represent only 10 percent of the workforce in construction jobs. In the U.S., they are 9 percent of the construction workforce and in Zambia only 3 percent. MCA was able to broaden access to the temporary employment generated through compact investments by encouraging contractors to hire women (as well as to hire from local communities). This was done through explicit language in standard bidding documents encouraging the employment of women, strong implementation and oversight structures on site, and high level managerial support—all of which were simple steps that brought visible impact. The works contracts set a voluntary target of 30 percent female employment as well as requirements for compliance with working conditions standards. These measures resulted in women holding approximately 22 percent of the jobs created under the construction works. Women worked in a range of occupations—as professionals, managers, skilled, semi-skilled, and unskilled workers. MCC will continue to improve upon this approach to ensure broad access to employment opportunities stemming from compact investments in other partner countries.
Provide prescriptive health and safety guidance early for proactive impact. Globally, construction health and safety is a regulated government function. In developing countries, however, donors are challenged to require health and safety controls because government institutions are insufficiently robust in policies and implementation. MCC developed, and MCA chose to accept, a prescriptive health and safety program for the Zambia Compact. Prepared well in advance of construction, it included a Health and Safety Manual as part of the Invitation for Bids. The program fostered a culture of safety, and it supported MCA's capacity to invest in staff and in measures to manage health and safety during the construction phase of the project. As a means to strengthen health and safety programs for other infrastructure projects in developing countries, the Health and Safety Manual should be updated to 1) take into account local practices, 2) match the type of infrastructure activity (e.g., water, roads, power, etc.), and 3) be user-friendly for developing countries.
Set realistic expectations for health benefits from WASH investments. There is no question that a clean water supply, adequate sanitation, and good hygiene practices are crucial to public health. However, it is important to set realistic expectations for the health benefits that can be achieved through any single WASH intervention, and for the time frame over which these benefits may appear. Exposure to waterborne disease comes through multiple pathways—including not only every drink of water throughout the day, but also food, swimming, bathing, dirty hands, flies, irrigation water and manure fertilizers in garden plots, etc.— and it is the cumulative dose across all these pathways that determines whether a person gets sick. The relationship between the incidence of illness and exposure to enteric pathogens is non-linear: public health literature tells us that even a very large decrease in exposure will generate no health benefit at all if the residual exposure is still high enough to make people get sick regularly. Eliminating the dominant exposure pathway is not necessarily sufficient to reduce the incidence of disease if the remaining exposure pathways are big enough. But at some point, a small additional decrease in exposure will bump the system over the threshold, and with overall exposure to disease-causing organisms being low enough, each additional reduction in exposure will correspond to a visible health benefit. This system is illustrated in Figure 3. Expecting that health benefits will appear shortly after the completion of an MCC WASH project assumes that MCC's investment will be the one to bump the system over the threshold. The non-linear nature of the system poses an additional challenge: it is difficult to know how to value the benefits of a WASH investment that makes a permanent and significant dent in exposure without achieving measureable health outcomes, even though it has laid the foundation for a future project to see health benefits from an additional small exposure reduction that would not otherwise have been significant enough to matter.