Sector Results and Learning:
Land
This Land Sector Results and Learning page is a repository of evidence generated by all MCC-funded land interventions. To promote learning and inform future program design, this page captures monitoring data from key common indicators, showcases recent and relevant evaluations, and includes all agency lessons from completed land evaluations to-date.
What Do We Invest In?
MCC has funded $408.5 million in land interventions as of December 2022. These interventions fall into the following categories: legal, regulatory and policy reform; institutional strengthening; clarification and recognition of land rights; and land use planning and natural resource management.
Legal, Regulatory and Policy Reform
These programs address the land governance environment by strengthening the laws, regulations, and procedures for the recognition, administration and transfer of land rights.
Institutional Strengthening
These programs address weaknesses in land administration by investing in records management and transaction systems, business process change, infrastructure, equipment, and human capacity.
Clarification and Recognition of Land Rights
These programs address weak tenure security and weak understanding of land rights by clarifying and recognizing use rights, rights holders, and parcel boundaries.
Land Use Planning and Natural Resource Management
These programs address inadequacies in land use and management by clarifying land use typologies, demarcating village boundaries, and establishing land use plans.
What Have We Completed So Far?
MCC and its country partners develop and tailor Monitoring and Evaluation Plans for each program and country context. Within these country-specific plans, MCC uses common indicators to standardize measurement and reporting within certain sectors. See below for a subset of common indicators that summarize implementation achievements across all MCC land investments as of December 2022.
135
legal and regulatory reforms adopted
399
land administration offices established or upgraded
320,722
land rights formalized
361,634
parcels corrected or incorporated in land system
What Have We Achieved?
MCC commissions independent evaluations, conducted by third-party evaluators, for every project it funds. These evaluations hold MCC and country partners accountable for the achievement of intended results and also produce evidence and learning to inform future programming. They investigate the quality of project implementation, the achievement of the project objective and other targeted outcomes, and the cost-effectiveness of the project. The graphs below summarize the composition and status of MCC's independent evaluations in the land sector as of November 2022. Evaluations of land investments that were part of a broader agriculture or irrigation project will be reflected in the Agriculture and Irrigation Sector Results and Learning page. Read on to see highlights of published interim and final evaluations. Follow the evaluation links to see the status of all planned, ongoing, and completed evaluations in the sector and to access the reports, summaries, survey materials, and data sets.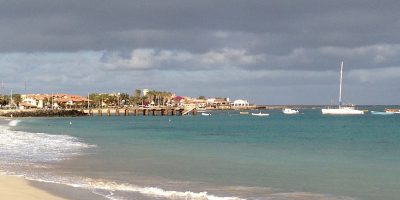 October 11, 2022 | Cabo Verde Compact II
Investing in Land Management Systems in Cabo Verde
Land sector work helped improve the property registration process
Evaluation Type: Performance
Evaluation Status: Final
MCC's $65.6 million Cabo Verde II Compact funded the $17.5 million Land Management for Investment (LMI) Project, which aimed to reduce the time for establishing secure property rights and establish more conclusive land information on four islands in Cabo Verde with high tourism development potential: Sal, Boa Vista, São Vicente and Maio. The Legal and Institutional Foundations Activity established a series of national legal, regulatory and procedural changes and created the new Land Management, Information and Technology System (LMITS). The Rights and Boundaries Activity worked to populate LMITS with up-to-date property rights and boundary information.
Read Evaluation Details or the Evaluation Brief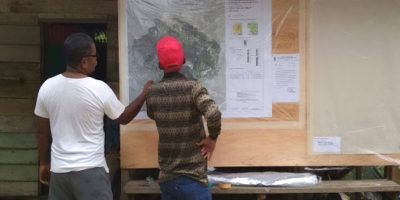 October 1, 2022 | Indonesia Compact
Land Use Planning for Sustainable Growth in Indonesia
Low utilization of spatial planning tools, despite high stakeholder interest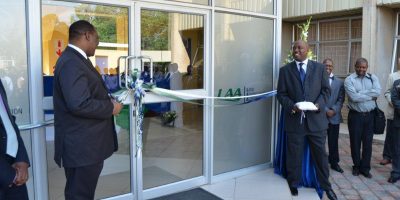 April 22, 2022 | Lesotho Compact
Land governance reform for equity and growth in Lesotho
Legal and institutional reform catalyzes land and credit markets
Evaluation Type: Multiple
Evaluation Status: Final
MCC's $358 million Lesotho Compact funded a $17.9 million Land Administration Reform Activity within the Private Sector Development Project. The activity supported land policy and regulatory reform, streamlined land administration procedures, created the Land Administration Authority, conducted public outreach, and supported systematic land regularization. The activity was based on the theory that strengthened tenure and efficient land administration would reduce land conflict, drive formal land transactions, and increase investment and use of land as collateral, which would contribute to private sector development, especially for women.
Read Evaluation Details or the Evaluation Brief
Go to our Evaluation Brief page to see all completed land sector evaluations
What Have We Learned from Our Results?
To link the evidence from the independent evaluations with MCC practice, project staff produce an MCC Learning document at the close of each interim and final evaluation to capture practical lessons for programming and evaluation. Use the filters below to find lessons relevant to your evidence needs.