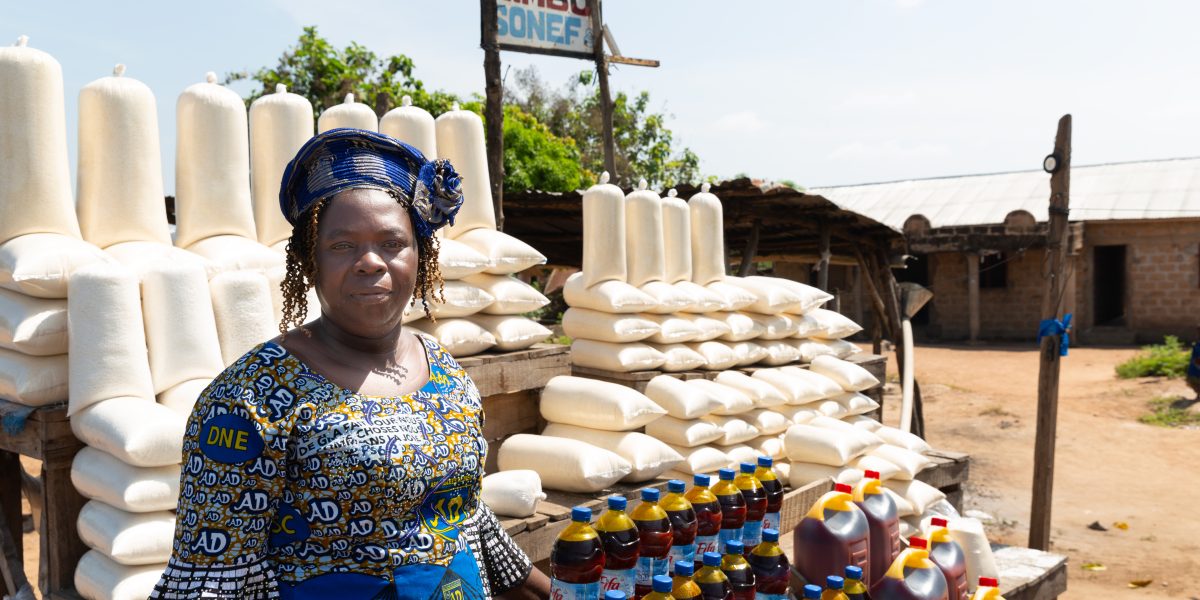 Per capita consumption of electricity in Benin is among the world's lowest because of limited access to and availability of electricity for the country's 11.8 million people. Rapidly growing demand coupled with inadequate maintenance and insufficient investment have stressed Benin's national grid, resulting in poor service that impacts households, hurts businesses, and hinders public services.
MCC is partnering with Benin to tackle these issues through a $391 million compact that is reforming and modernizing the West African country's power sector. With an additional contribution of $28 million by the Government of Benin, the compact aims to strengthen the national power utility, attract private sector investment into solar power generation, and fund infrastructure investments in electricity distribution as well as off-grid electrification for poor and unserved households.
Financials
Financials as of December 31, 2022
Milestones
Entry Into Force:
June 22, 2017
Signed:
September 9, 2015
Compact Projects
Electricity Distribution Project
$270,103,426

Project Total Amount

$263,212,817

Project Amount Committed

$203,626,830

Project Amount Expended
MCC is modernizing Benin's electricity distribution infrastructure to expand grid capacity, accommodate future demand growth, improve service reliability, reduce losses, and minimize outages. The project focuses on improving the power grid serving Cotonou—Benin's center of commerce and government—as well as areas in northern Benin with high levels of poverty. At a national level the project is building a modern dispatch and control center to manage Benin's grid more effectively.
Progress and Achievements to Date
Seven substations are complete and an additional 11 are under construction or expansion. 50 miles of new 63 kV underground cabling have been installed and nearly 500 miles of overhead power lines have been upgraded to 33 kV. More than 20 substations nationwide are connected to a national electricity dispatch and control center, which provides real-time monitoring and control of Benin's national grid.
Projected Long-Term Results
Estimated Beneficiaries

10,600,000

Estimated Net Benefits

$634,000,000
Electricity Generation Project
$11,668,141

Project Total Amount

$10,772,134

Project Amount Committed

$10,680,284

Project Amount Expended
To accomplish the project objectives, MCC funding will be used to increase Benin's domestic generation capacity by up to 50 megawatts (AC) of solar photovoltaic generation through an independent power producer (IPP) transaction.
Progress and Achievements to Date
The 50 MW solar photovoltaic IPP transaction is nearing commercial close. If financial close is attained, the transaction could leverage $50-60 million in private investment.
Projected Long-Term Results
Estimated Beneficiaries

10,600,000

Estimated Net Benefits

$634,000,000
Off-Grid Electricity Access Project
$38,637,201

Project Total Amount

$32,216,314

Project Amount Committed

$16,686,948

Project Amount Expended
This project is helping to address the gap in access to electricity for two-thirds of Benin's population through policy reforms, infrastructure financing, and public-private partnerships, including:
Benin's first-ever policy, strategy, master plan, and regulatory framework for off-grid electrification; and
Off-grid electrification systems for communities, households, and micro-businesses through a competitive grant facility that is leveraging private investment.
Progress and Achievements to Date
Fifteen signed off-grid electrification co-financing agreements are expected to leverage $46 million in private investment with $31 million of compact funding. Despite COVID-19 disruptions, distributors of solar home systems have delivered power for the first time to more than 83,000 people. Six of eight mini-grid project developers obtained regulatory approvals for 20-year concession agreements and are completing designs and commencing construction. Two mini-grid projects are still under regulatory review.
Policy Reform and Institutional Strengthening Project
$25,937,167

Project Total Amount

$24,758,328

Project Amount Committed

$21,358,527

Project Amount Expended
MCC funding is:
Improving governance in the electricity sector by strengthening regulation, supporting tariff reforms, advancing energy efficiency, and creating a policy and institutional framework for independent power producers.
Improving the national electricity utility's management, operations, and maintenance through a management contract; and
Informing and educating the public on tariffs, energy efficiency, renewable electricity, and other key electricity sector issues.
Progress and Achievements to Date
This project has led to major reforms to Benin's power sector, including the first electricity tariff increase in a decade, a four-year management contract for the national power utility, and government approval for an IPP framework that has resulted in internationally competitive bidding for solar power plants that, if built, will supply up to one-third of national daytime demand for electric power. The project has also supported energy efficiency audits for public buildings and private industry in order to reduce demand and costs.
Projected Long-Term Results
Estimated Beneficiaries

10,600,000

Estimated Net Benefits

$634,000,000