Guatemala Threshold Program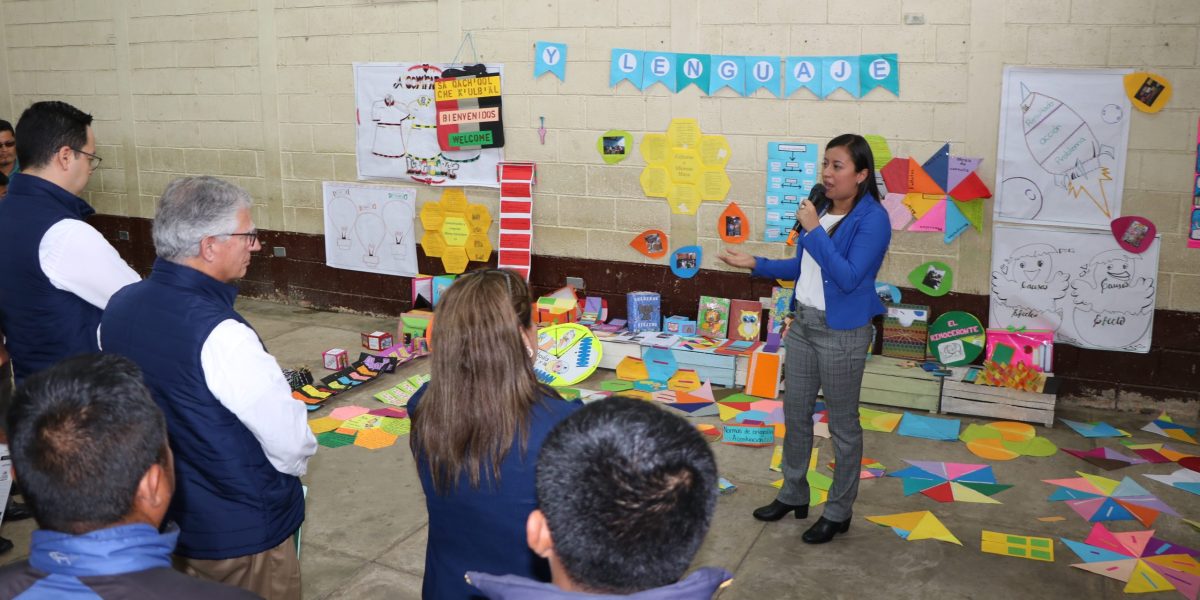 MCC partnered with the Government of Guatemala to improve governance and create opportunity for Guatemalan youth. The $28 million threshold program worked to enhance the quality of secondary education to prepare Guatemalans for the job market, reduce opportunities for corruption in customs and tax administration, and attract private investment to support infrastructure development.

While Guatemala has experienced moderate economic growth since the end of a decades-long civil conflict in 1996, high population growth and high levels of economic inequality have led to more than half of the country's population living below the poverty line. With its focus on economic growth and ability to incentivize countries to make tough reforms, MCC has played a critical role in advancing U.S. interests in Central America and addressing underlying issues that are driving migration and security.

// TOTAL GRANT AMOUNT AND SIGNING DATE ?>
Milestones
Signed:
April 8, 2015
Entry Into Force:
May 16, 2016
Closed:
October 31, 2021
Program Projects
Education Project
This $19.3 million project is supported the Government of Guatemala to improve the quality and relevance of secondary education to prepare its youth to succeed in the labor market. The threshold program is supported efforts by the Ministry of Education to develop programs that improve teacher skills, the quality of teaching, and the effectiveness of technical and vocational education and training.
The project helped to promote high-quality teaching in lower-secondary schools by supporting the Ministry of Education to develop, implement, and refine a continuous professional development system for teachers, as well as establish school networks to improve learning and accountability. MCC is also supported the Government of Guatemala to develop new tools and strategies to advance the country's technical and vocational training and education system by designing and implementing new curricula that better meet labor market demand.
Resource Mobilization Project
This $5.8 million project supported efforts to increase revenues and reduce opportunities for corruption in tax and customs administration and catalyze more private funding for infrastructure through two activities:
To improve the efficiency of tax and customs administration and increase the Government of Guatemala's resources, the first activity supported the government's institutional reform efforts by:
reducing the rate of rejected audit cases,
using risk management to facilitate clearance of low-risk cargo and compliant traders at ports of entry,
focusing on high-risk cargo and traders,
implementing a post-clearance audit program for customs, and
improving control of the physical movement of people and cargo.
To improve the government's ability to access private capital for infrastructure projects and help preserve public resources for social services, such as education, the second activity supported the government's efforts to implement and promote transparency in public-private partnerships by:
Building PPP capacity through continuous coaching to staff at Guatemala's National PPP Agency;
Promoting transparency in PPPs by educating key stakeholders on the opportunities, challenges, and risks in using PPPs; and
Evaluating and structuring PPPs by funding studies and transaction advisory services to bring one or two public-private partnerships to market.