Mozambique Connectivity and Coastal Resilience Compact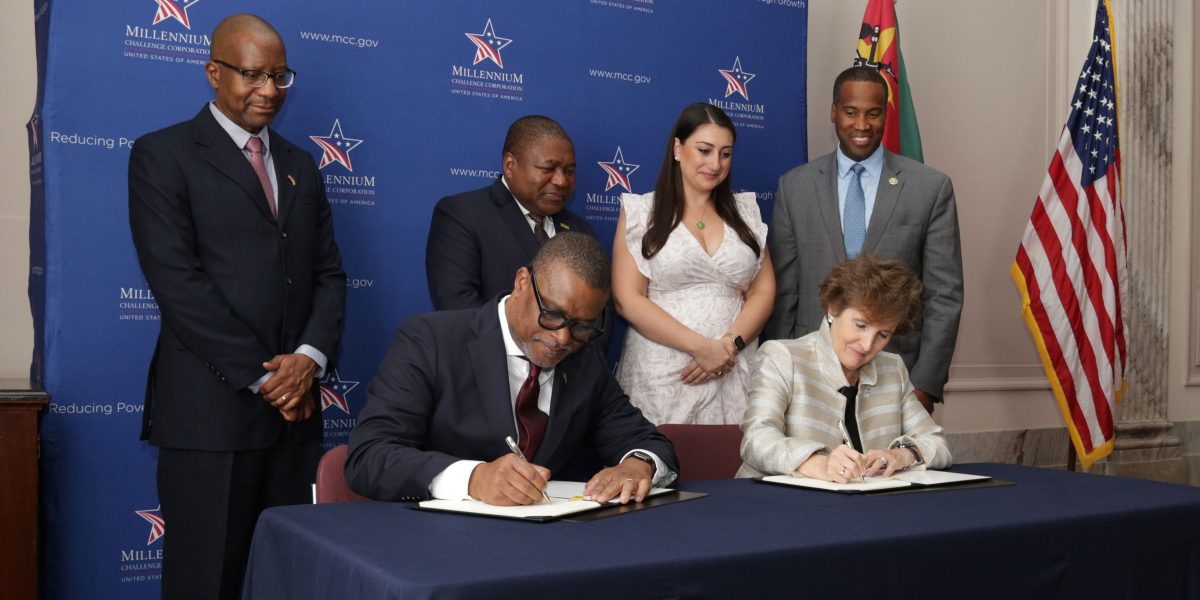 In Mozambique, two-thirds of the population resides along the coast, which is impacted by frequent and increasingly intense cyclones, flooding, and natural disasters that overwhelm local transport networks, large and small-scale agriculture, community opportunity, and societal cohesion.
The Mozambique Connectivity and Coastal Resilience Compact aims to address these multifaceted risks through projects that will strengthen local economies that are reliant upon agriculture and fisheries yet limited by connectivity and reliable access. In partnership with MCC, the Government of Mozambique has identified the Zambezia province as a target area for investment. The compact comprises three projects:
Milestones
Signed:
September 21, 2023
Compact Projects
Coastal Livelihoods and Climate Resilience Project (CLCR)
The CLCR Project seeks to increase ecosystem productivity driven by both sustainable increases in the value added to fish and shellfish harvests and through non‐extractive benefits from sustainable ecosystems, such as carbon credits and coastal protection benefits, by addressing the problems caused by long-term ecosystem degradation, loss of fisheries as a critical component of the local economy, and susceptibility to extreme weather events. The project leverages nature-based and youth/gender-inclusive solutions to restore coastal ecosystems and their functions—enhancing protection from extreme climate events, revitalizing the currently fragile incomes from fisheries, and leveraging new opportunities through blue carbon financing.
Connectivity and Rural Transport Project (CTR)
The CTR Project seeks to enhance the quality and climate resilience of major routes in Zambezia by improving roads and bridges and reducing deferred maintenance, thereby increasing access for the rural population to district capitals, main markets, and social services (e.g., schools and health clinics) in the larger cities via the arterial road network. The project will prioritize improvements to the sustainability and efficiency of road maintenance and it will address barriers restricting women's mobility in Zambezia, such as gender-based violence, lack of income generating opportunities, and restricted opportunities for women and communities to participate in transport decision-making and governance structures.
Promoting Reform and Investment in Agriculture Project (PRIA)
The PRIA Project seeks to increase agricultural investment as well as the productivity and incomes of smallholder farmers and other value chain actors in Mozambique. This will be achieved by improving the investment climate through fiscal reform and by enabling and incentivizing commercial aggregators in Zambezia to integrate smallholder farmers, prioritizing women, into their value chains.