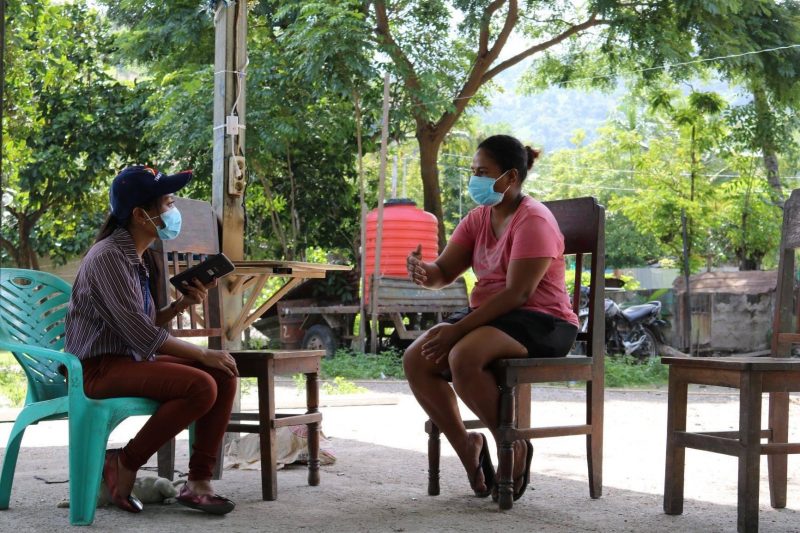 Timor-Leste gained independence in 2002 and is the world's second youngest democracy. Since then, the Timorese have overcome many challenges and built a vibrant democracy that aims to invest in its people.
Timor-Leste closed out a $10.5 million MCC Threshold Program in 2014, which focused on strengthening anti-corruption efforts and enhancing access to immunization services. In recognition of the progress Timor-Leste made during the threshold program and its strong performance on the MCC scorecard, MCC selected the country to develop a compact in 2017. MCC and the Government of Timor-Leste together identified the country's key constraints to economic growth, which drive the focus of the two projects that will address the issues of a high disease burden due to contaminated water and a lack of highly skilled workers. This focus shows Timor-Leste's commitment to investing in its people and recognition of the importance of a more skilled, healthier workforce in improving the environment for investment and building a more sustainable economy.
Compact Projects
Teaching and Leading the Next Generation of Timorese (TALENT) Project
The TALENT Project aims to improve the quality of secondary education for students by improving secondary school teaching and school leadership. The project will establish the country's first formal pre-service teacher certification institution, the Center of Excellence, which will offer training and professional certification for future and current secondary school teachers and leaders. Investing in training for teachers will lead to improved secondary schools with students who will be better prepared for jobs or post-secondary education, thereby improving their ability to contribute to the economic growth of the country. The project will also seek to increase the number of women in secondary school training and leadership positions.
Water, Sanitation and Drainage (WSD) Project
The WSD Project aims to reduce contamination in drinking water and groundwater, which can cause disease and impede child and adult well-being. The project includes construction of a plant to produce chemical disinfectant for city water supply, building the country's first central wastewater system, improving the drainage network for the capital city of Dili and four nearby municipalities, policy and institutional reforms, and social and behavior change to improve sanitation and water management at the household level.